Since 2018, Quick Ship Kitchens has been offering one of the highest quality East Coast Preassembled Kitchen Cabinets in the market. All of our cabinets are handcrafted using American Maple from Wolf Cabinetry and most door styles can be delivered to your door in weeks not months.
What are Preassembled Kitchen Cabinets
Unlike RTA (Ready to Assemble) Cabinets, Preassembled cabinets are custom factory assembled without the need for cheap cams, clips, or brackets. All of our cabinets are ready to be installed the minute they arrive at your doorstep, contrary to RTA cabinets that you have to assemble every piece using a hard-to-understand manual and cheap parts.
Why Choose Us for Your East Coast Preassembled Kitchen Cabinets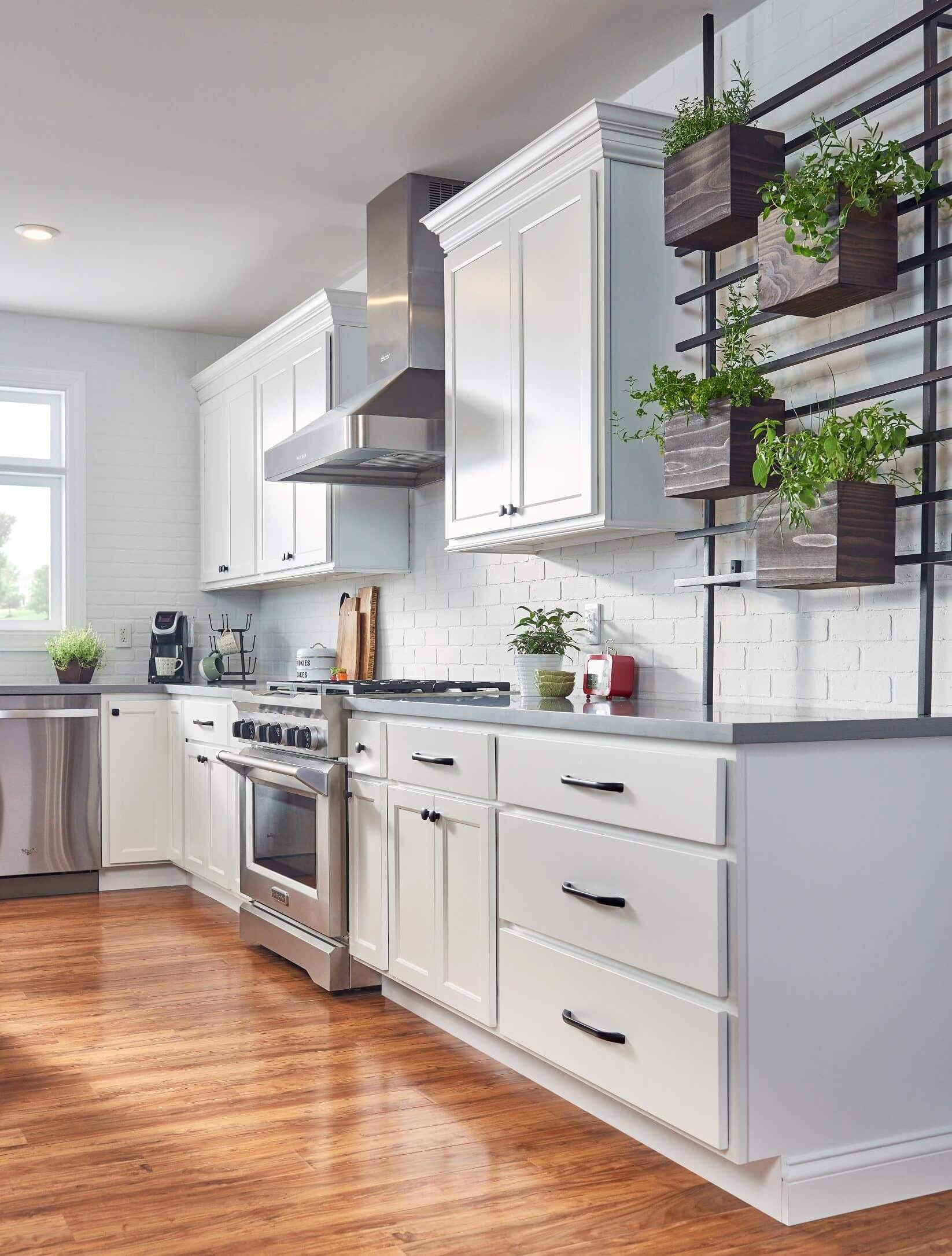 Product Quality– All of our doors are only made with the most exceptional all-American Maple at ¾" thickness. Each of our cabinets is custom factory assembled to Our cabinet doors come with standard dovetail drawers with a 75-lb rating. If you would like to see the quality of cabinets before you purchase, you can order any of our sample doors to view in your home.
Affordable Prices- With our cabinets, you do not need to sacrifice quality for affordability. All of our cabinets have unrivaled beauty without baying the custom-built prices. Not only we do offer some of the most competitive prices, but we will also price match our competitors if you are able to find the exact same cabinet style!
Shipping Speed- All of our cabinets are custom factory assembled to guarantee superior quality. In addition to being Preassembled before shipping, most all of our cabinets are in stock and ready for order. This cuts down shipping time dramatically! Most all of our cabinets can be at your doorstep within two weeks!
Installation Speed- Since all of our cabinets arrive at your door Preassembled, you can start setting up your kitchen the day they arrive. You do not have to waste any time putting them together.
Customer Satisfaction Guaranteed- Whether you have questions about the design or ordering prices, one of our representatives will be here to help. If you have already ordered and your cabinets have been delivered with damage, be sure to contact our team within 14 days so we can make it right.  Not only are we here to help you before your cabinets are installed, we still want to be there for you after; therefore, we offer a touch-up kit with the sale of any of our cabinets to be able to make sure your cabinets stay beautiful for years to come.
How to Design Your Kitchen Cabinets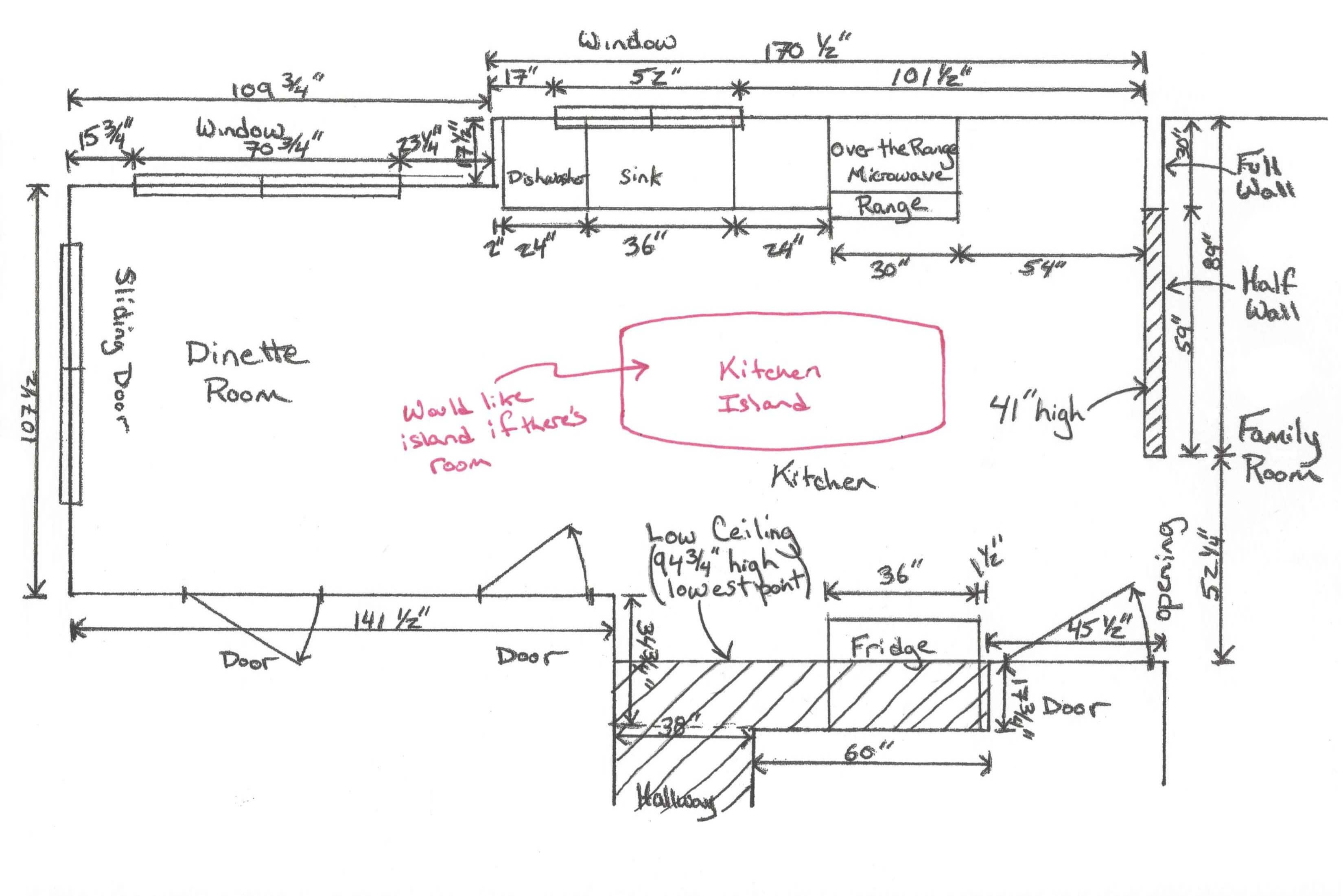 Believe it or not, most of our customers have no construction knowledge. However, this should not stop you from ordering your new East Coast Preassembled Kitchen Cabinets! Whether you are just updating your current kitchen or redoing the entire layout, we are here to help you. Here, at Quick Ship Kitchens, we offer free Design Help to be able to get you the kitchen of your dreams.
Before Filling out the Design guide, you will want to sketch your kitchen layout. Here you will take measurements of all the spaces including your appliances. After your kitchen is drawn out, you will want to take pictures of your current layout. At the bottom, in our Design Guide, you will tell us about the accessories and cabinet options you desire. As well as, what best describes your kitchen project. Once we have all of your information together, we will create an itemized quote to assist you in ordering everything you need.
Ordering your East Coast Preassembled Kitchen Cabinets
If you took advantage of our design guide, you would use the itemized quote to select all of the cabinet options you will need. All of our cabinet options are laid out separately, into base cabinets, wall cabinets, tall cabinets, accessories, storage solutions, fillers and panels, and moldings, to easily select the right products for your new kitchen. If your order qualifies for any promotional pricing, your discount will show up at checkout.
Contact Us for Your East Coast Preassembled Kitchen Cabinets
We know making a decision to purchase a whole new kitchen can be stressful; therefore, we want to be able to make your decision as easy as possible. If you have more questions or concerns, do not hesitate to reach out to a representative with Quick Ship Kitchens.