Whether you're remodeling your kitchen yourself, or you hired a contractor, you can always find ways to save here and there. Many people assume that the higher quality materials used for renovations will translate into more money when the time comes to sell your house. But just because you want high-quality cabinets for your kitchen doesn't mean you need to blow your budget. That's where Wolf Cabinets from Quick Ship Kitchens can help you save.
At Quick Ship Kitchens, our mission is to provide fast, high-quality, factory-assembled cabinets to enhance and reshape the home renovation industry. We do that by producing a high-quality cabinet with custom features without the custom wait or price. Customers all over the country are ordering their American made Wolf Cabinets from Quick Ship Kitchens, and isn't it time you did too? Contact us today if you have any questions and our friendly customer service agents can help you create the kitchen of your dreams.
Wolf Cabinets Delivered To Your Home Fast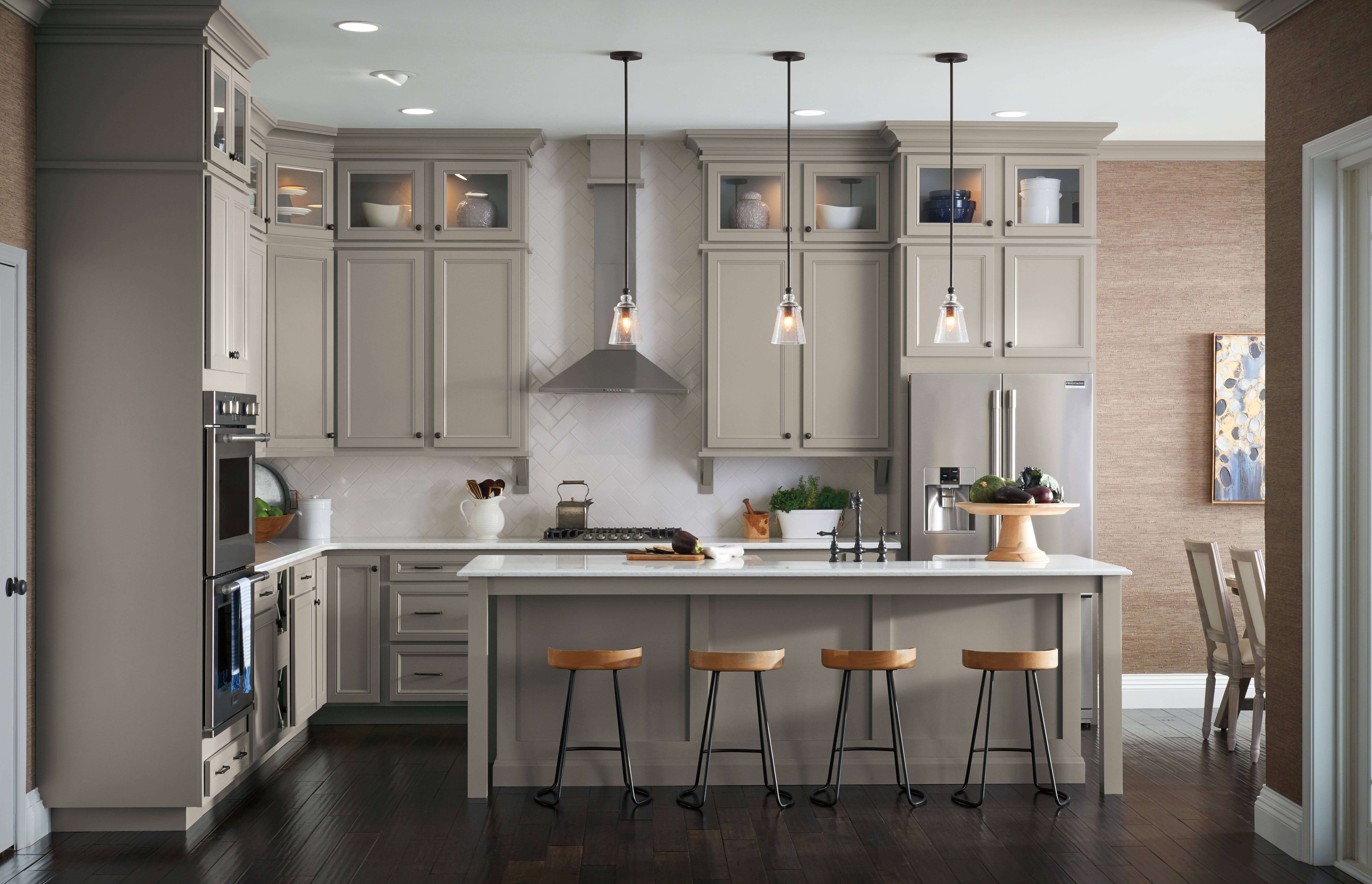 You don't get a name like "Quick Ship Kitchens" because you're slow and unreliable. At Quick Ship Kitchens we understand that sometimes the only thing standing in your way from enjoying your newly renovated space is shipping delays. Most other online cabinet companies hope to ship to you within 5-8 weeks. With Quick Ship Cabinets, we direct deliver your cabinets within 1-2 weeks.
All cabinets are built in America. They come with a 5-year warranty and a best price guarantee. If you receive your cabinets damaged, you can rest assured that a replacement will be reordered immediately. All cabinet orders over $499 come with a touch-up kit, a $48 value, free. These kits can help fix little spots on your Wolf Cabinets if needed. This is just another way we guarantee our quality and speed while preserving your happiness.
One-Stop Cabinet Shop
Designing a new kitchen is no easy task. That's why the team at Quick Ship Kitchens is here to help. Start with our Design Help Guide to get an idea of the cabinets best for your project for the best price. At Quick Ship Kitchens, you can complete your Wolf Cabinets with hardware as well.
Wolf Classic Cabinets
All of our Cabinets are American made Wolf Classic Cabinets. For over 175 years, Wolf Home Products are known for delivering excellence in value, quality, and service. Classic offers 19 different door options available in a variety of styles and colors to choose from.
Wolf Classic Cabinets come standard with solid wood dovetail drawers and an all plywood box construction. Cabinets are assembled using high industry standards and custom quality features and construction. Wolf Cabinets never use cams, clips, or brackets. Drawers have a 75lb rating.
When you're ready to experience the quality of Wolf Cabinets for yourself, you can order samples from us. For an additional fee, you can order more samples.  Once you feel the Wolf Cabinet difference, you'll know that ordering from Quick Ship Kitchens is the right decision.

Hardware
If you're going for a certain style or aesthetic, you'll want to coordinate your cabinets and hardware to portray the look you're trying to project. Make sure your new kitchen looks complete with hardware for your Wolf Cabinets. Quick Ship Kitchens offers a beautiful assortment of Jeffery Alexander Hardware for you to choose from. We have many different times of pulls and knobs ranging from satin nickel, distressed antique silver all the way to gold, antique brass, matte black, and rubbed bronze. Not only are there many different styles to choose from, the more you order the more you save! With every $50 purchase of our hardware, you save $10!
Get Wolf Cabinets From Quick Ship Kitchens Today!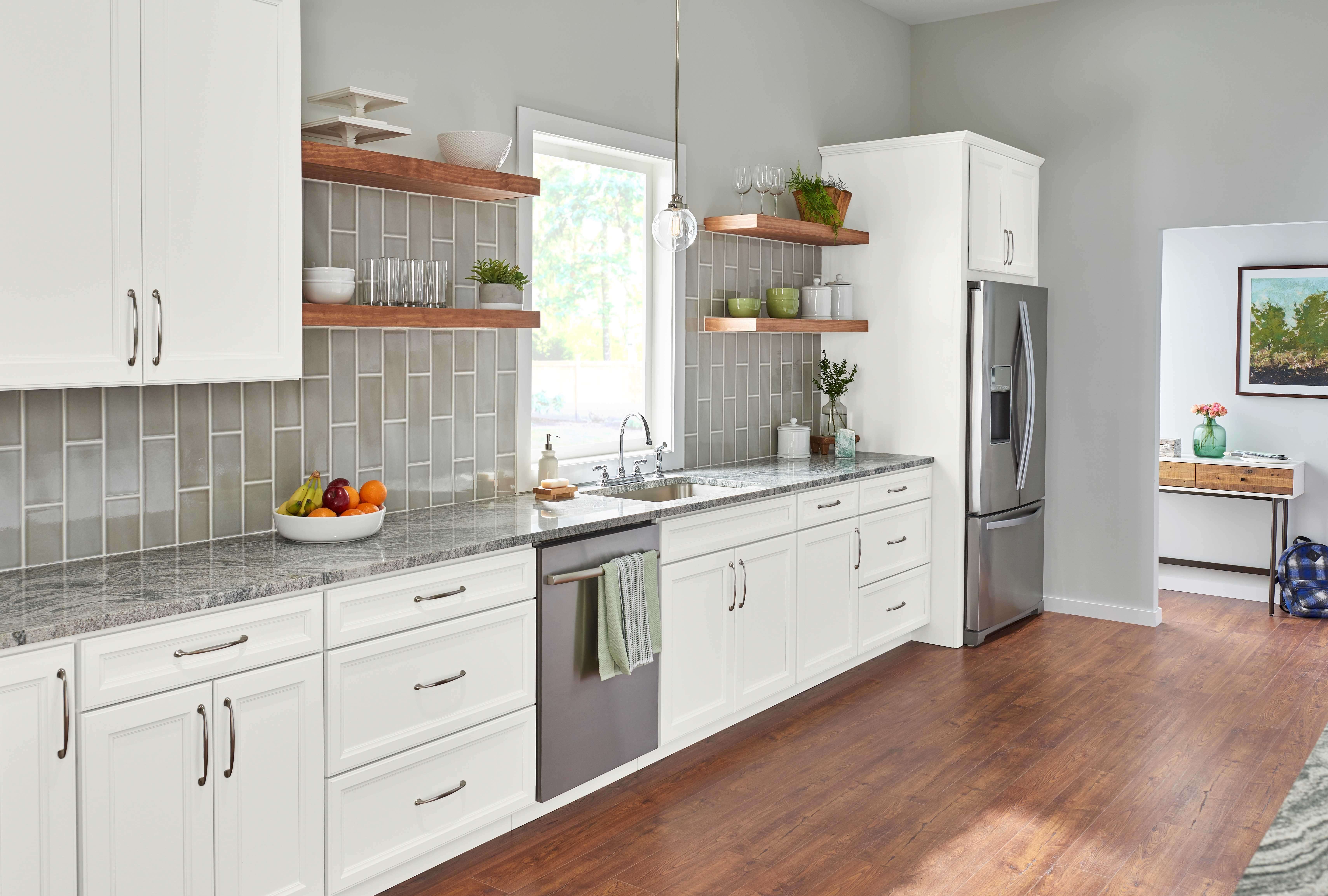 No matter which stage of your kitchen remodel you're in, you can count on Quick Ship Kitchens to provide high-quality American made Wolf Cabinets for an affordable price. Our products are backed by a 5-year warranty and a low price guarantee so you can feel confident about buying cabinets online.
If you still have more questions, we're here to help. We strive to exceed our customer's needs and expectations with simplicity and excellence while providing exceptional and friendly customer service. Contact Quick Ship Kitchens today so you can start enjoying the kitchen you've always wanted. If you are ready to design and install your immaculate new kitchen, order your cabinets today!