"Our mission is to provide fast, high-quality, factory-assembled cabinets to enhance and reshape the home renovation industry"
Quick Ship Kitchens was founded in 2018 to bring fast and high-quality Assembled Kitchen Cabinets options to the home renovation industry. Previous standard options were either custom cabinets with long lead times and an expensive price tag or cheap, low-quality off-the-shelf or unassembled cabinets.  Our cabinets offer the attributes of a custom quality cabinet, but without the custom wait or price. We provide one of the fastest, high-quality, factory Assembled Kitchen Cabinets on the market.  This gives our customers the ability to save both time and money while still obtaining an excellent quality product.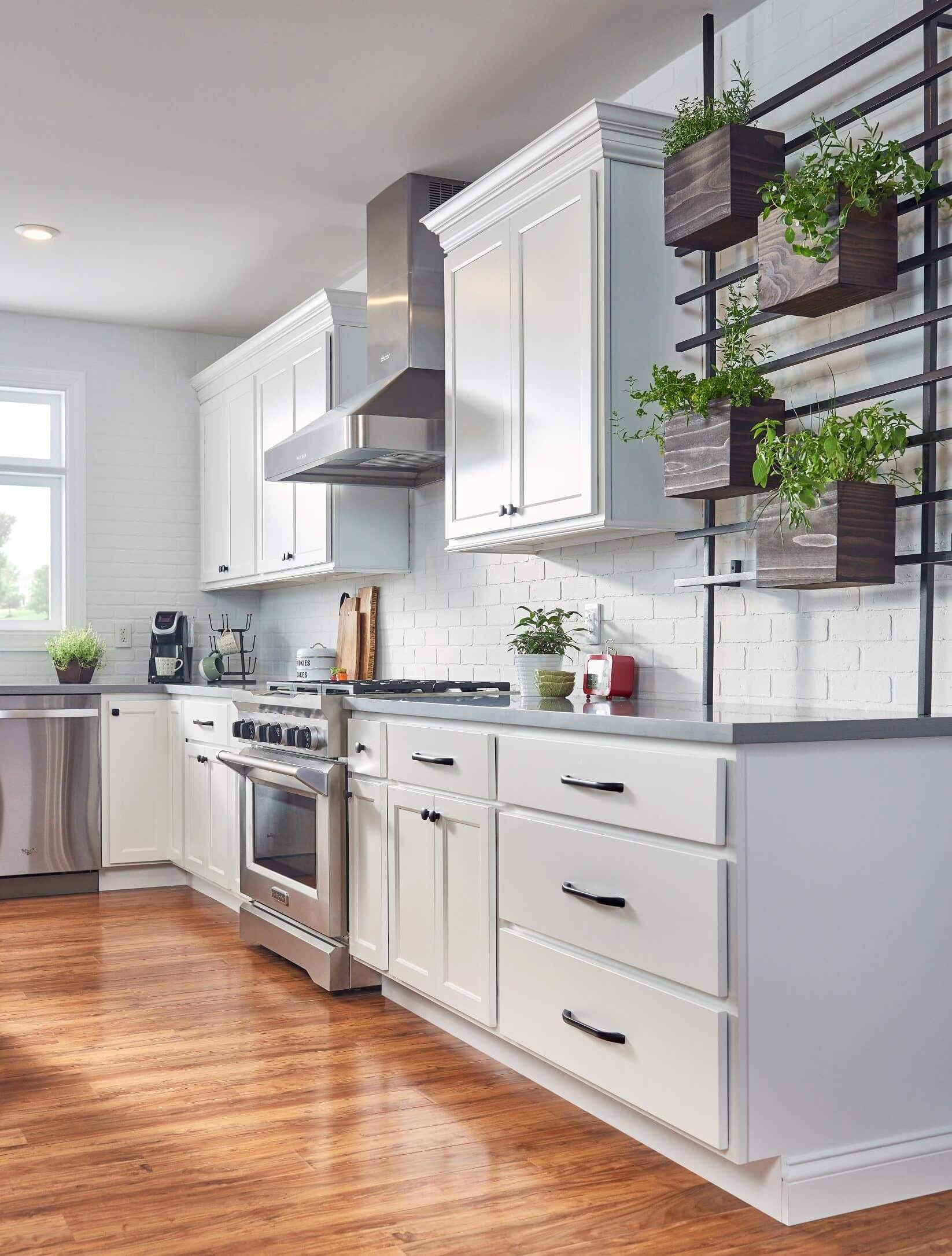 Our cabinets are factory assembled using high industry standards with custom quality features and construction.  They are hand-crafted, combining generations of woodworking expertise with today's latest manufacturing technologies.  Solid hardwood components and a state-of-the-art finishing system produce a consistently beautiful and long-lasting appearance.  We don't use cams, brackets, or clips for assembly like those found in Ready-to-Assemble (RTA), unassembled cabinets.  We direct deliver our cabinets in 1-2 weeks, beating standard industry lead times of 5-8 weeks, and even delivery times on most Ready-to-Assemble cabinets.  They are built right here in America by Wolf Home Products, a leading custom cabinet manufacture that has cultivated 175 years of business experience. Assembled Kitchen Cabinets are backed by a 5-year warranty and a best price guarantee.
Quick Ship Kitchens is dedicated to maximizing business and personal renovation projects with quality and affordable home products and speedy services.  We strive to exceed our customer's needs and expectations with simplicity and excellence while providing exceptional and friendly customer service. We look forward to improving your kitchen buying experience by helping you get the best quality cabinet at the best possible price.