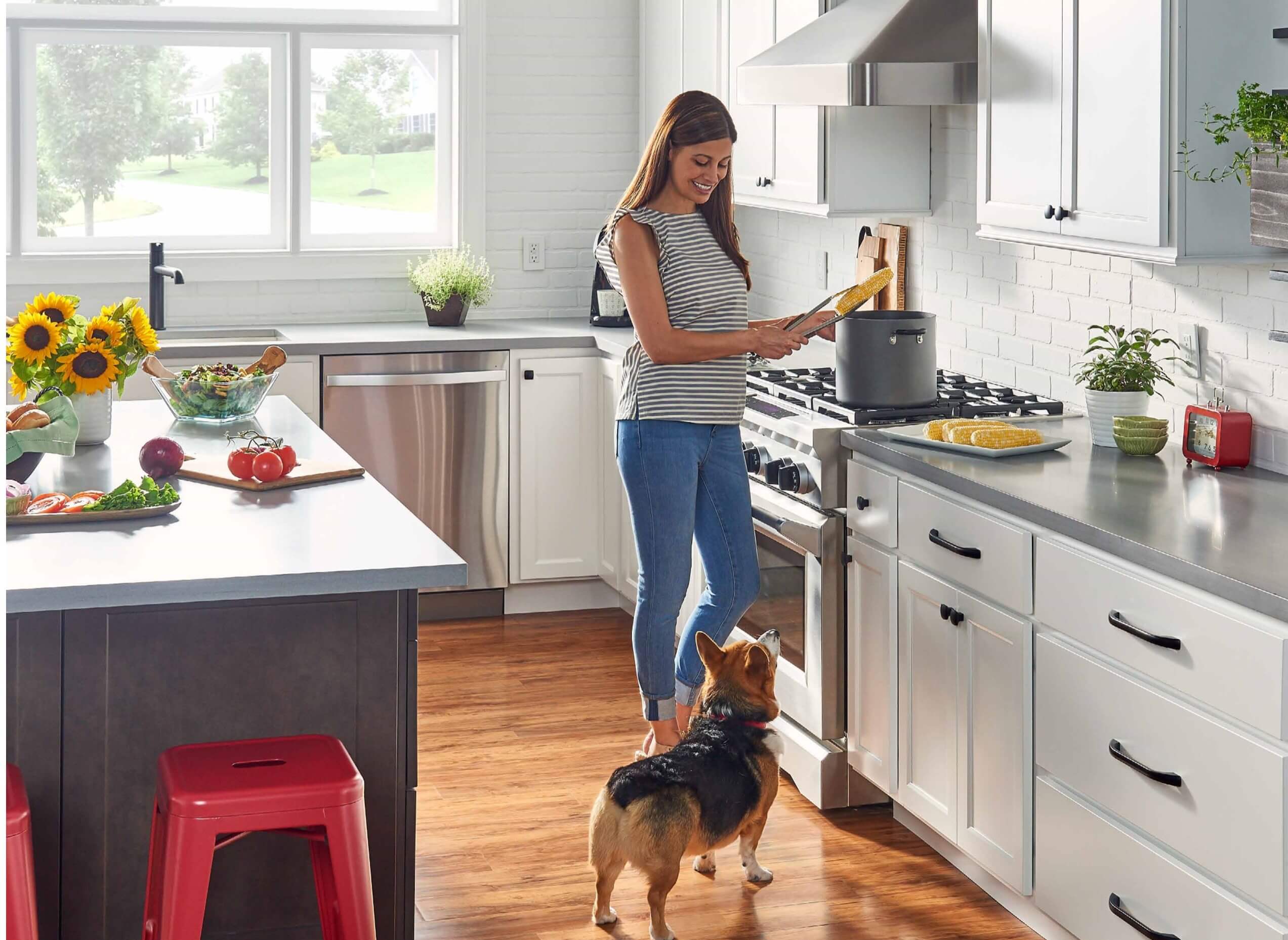 When you're thinking of new cabinets for any room in your house, think Quick Ship Kitchens. Our cabinets are easily customizable and durable. Many of our customers order  American made Wolf  Classic Cabinets from us to update the kitchen in their home.
Check out our gallery to see where you can fit new cabinets in your home. Perfect for DIY-ers, contractors, or those who like to save money without sacrificing quality. Quick Ship Kitchens will work with you from the beginning to help you create the beautiful kitchen of your dreams.
Wolf Classic Cabinets
At Quick Ship Kitchens, all of our cabinets are Wolf Classic Cabinets. This framed cabinetry line is known for its all-wood factory assembled construction and exceptional value, quality, and delivery speed. We offer 19 different door options to match the style and color you're looking for. All cabinets and hardware come with a 5-year warranty and a variety of accessory and storage options.
Our American made Wolf  Classic Cabinets are assembled using high-quality industry standards with custom features and construction. We never use clamps, clips, or brackets for assembly like some other cheaper cabinetry options. With a 75 lb rating, it's easy to see why Wolf Classic is the fastest growing and one of the most popular cabinet lines in America.

At Quick Ship Kitchens, "quick" is in our name for a reason. We understand how shipping delays can slow down a kitchen remodel. That's why we direct deliver your cabinets to you within 1-2 weeks. Wolf Classic Cabinets are built in America and come with a best price guarantee.
Get Your Wolf  Classic Cabinets Fast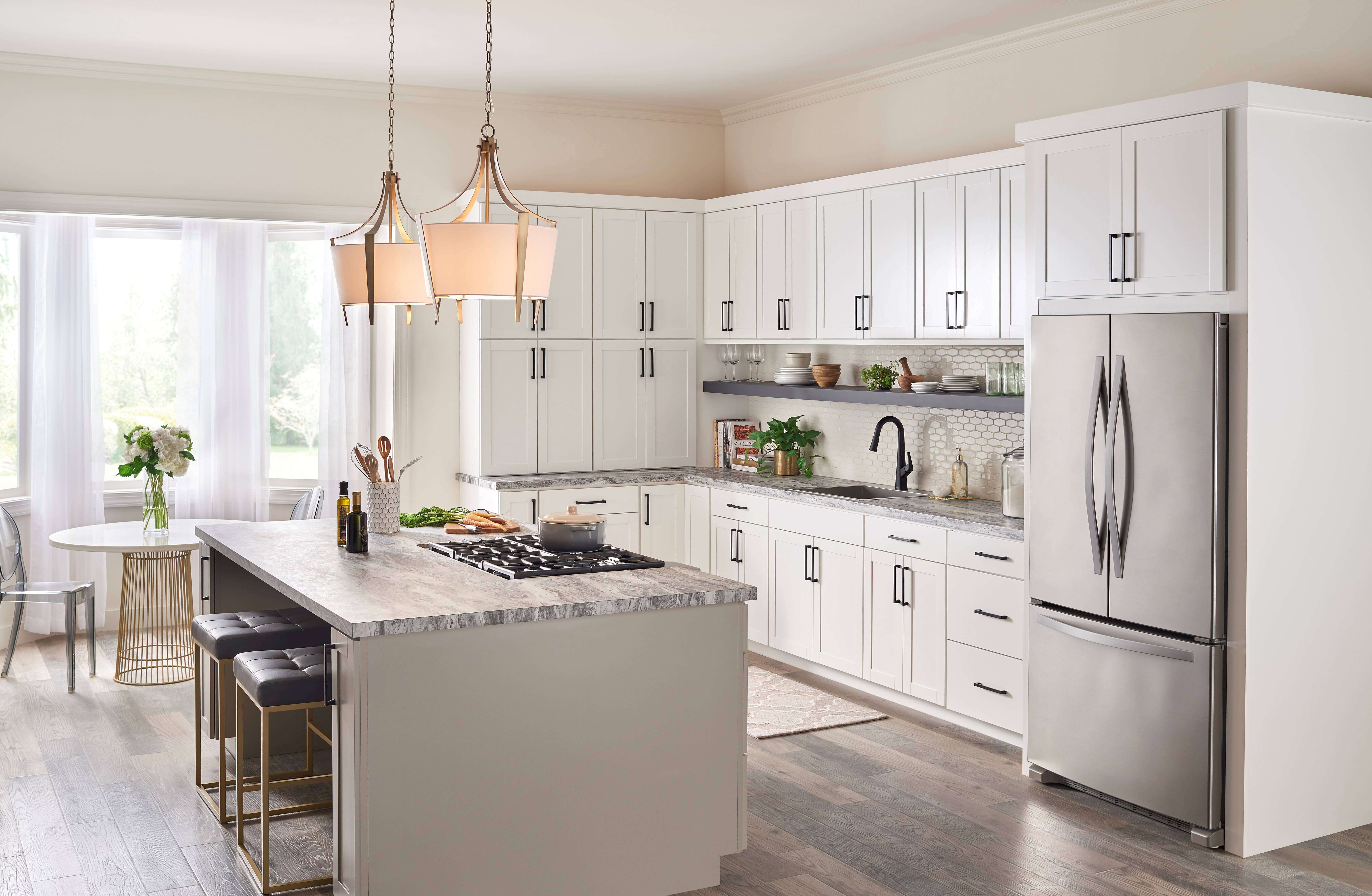 When it comes to designing your new kitchen, cabinetry should be high on your list. Appliances, countertops,  and flooring are usually the highest priorities when it comes to a kitchen renovation, but cabinetry should be high on the list too. When it's your kitchen, you can add all the cabinets you want.
If your kitchen suffers from a lack of storage options, ordering new American made Wolf  Classic Cabinets is the quick and affordable solution you've been looking for. Quick Ship Kitchens helps you design your cabinetry from the start. Our Design Guide is made up of 4 parts.
First, you'll make a drawing of your kitchen, making sure it's to scale by taking extensive measurements. Then you'll upload pictures of your current kitchen. Finally, you'll fill out our questionnaire about your desired kitchen. Don't skimp on the details. The more we know, the more we can help you customize your cabinetry to your exact expectations. Our friendly customer service representatives will give you an accurate quote complete with all the storage features you desire.
Finish Your Kitchen with New Hardware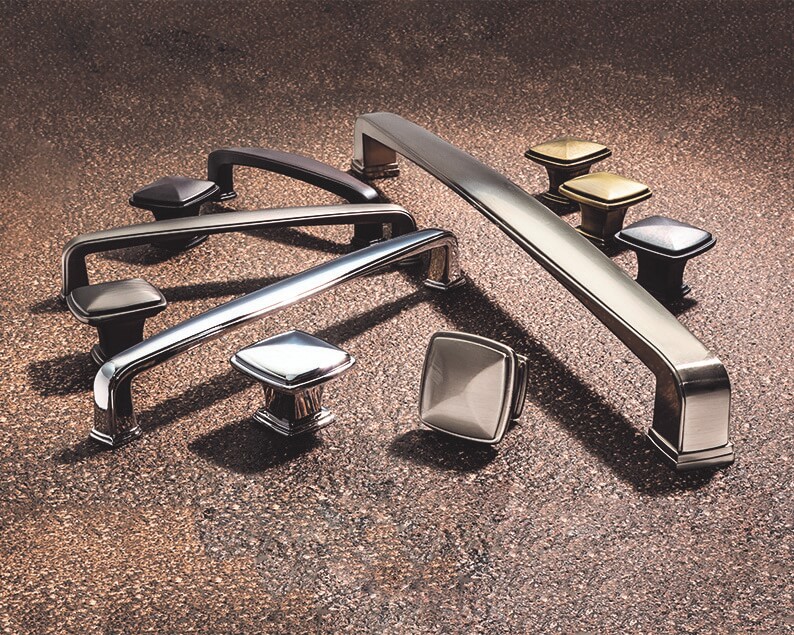 If you're looking for drawer pulls to add the finishing touches to your new kitchen cabinets, Quick Ship Kitchens can help there too. We offer a large collection of Jeffrey Alexander hardware in a variety of colors and finishes. Your new kitchen will be so impressed with your new cabinetry and hardware from Quick Ship Kitchens. Whether you are in the need for a classic chrome or an industrial rubbed bronze, we have all of the styles that you are looking for. For every $50 you spend, you will receive $10 off of your order of new hardware for your Wolf Classic Cabinets.
Order Your Wolf  Classic Cabinets From Quick Ship Kitchens Today
If you're ready to start installing new cabinets in your kitchen soon, then check out Quick Ship Kitchens selection of Wolf  Classic Cabinets today. We understand if you're uneasy about ordering cabinets online without being able to inspect their quality. That's why we offer door samples to new customers. We know you'll be impressed by the color, style, and durability of our cabinets that you'll want to order some for your kitchen.
Be sure to inspect all of the cabinets for damages once received. Although it is rare, if your product has been damaged within 14 days of delivery, we will ship you a new cabinet for free. Call Quick Ship Kitchens Monday- Friday 9am-6pm eastern time and a friendly representative will help answer all your cabinetry questions. If you want to skip the call and get your cabinets delivered in days, design and order your American made Wolf Classic Cabinets today!