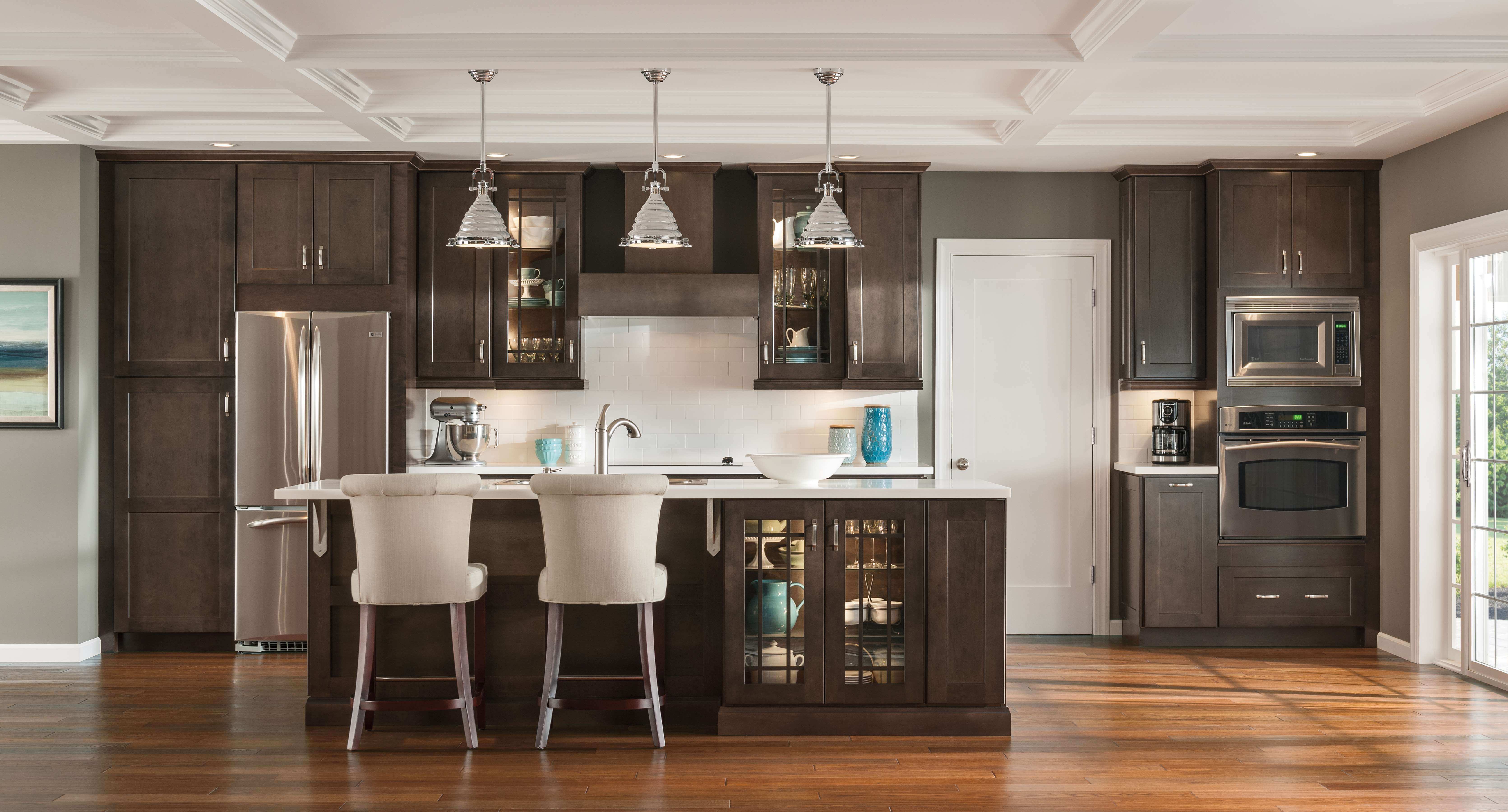 Remodeling a kitchen can be expensive. Contractors, demolition, new appliances, and cabinets are only some of the things that can drive up your overall budget. Doing most of the work yourself instead of hiring a contractor is a great way to save money, but there are other ways to save without sacrificing quality. Quick Ship Kitchens offers you more than Ready-to-Assemble Cabinets, or RTA Cabinets. Quick Ship Kitchens offers fully assembled custom quality construction cabinets in one to two weeks. Best of yet, we offer them with the best price guarantee.
Quick Ship Kitchens has been helping DIY-ers, house flippers, contractors, and new home builders since 2018. We supply our customers with high-quality Wolf Cabinets that are easy to install. If you're ready to start designing your new kitchen, check out our design help guide. If you have questions, contact us Monday-Friday 9am-5pm and one of our friendly associates will be able to help make the kitchen of your dreams a reality.
Wolf Classic Cabinets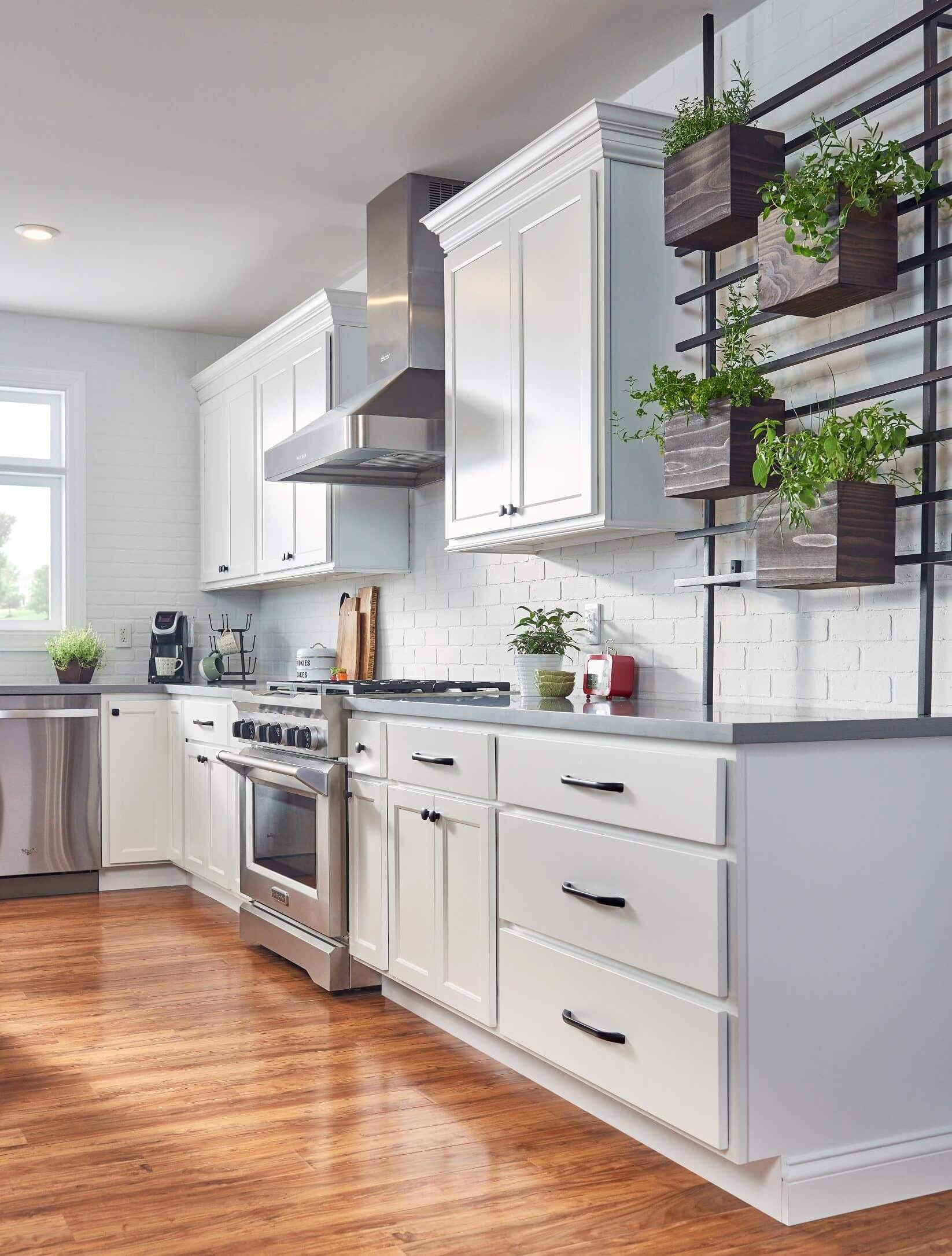 At Quick Ship Kitchens, we supply our customers with a wide variety of Wolf Classic Cabinets to choose from. With over 175 years in the business of cabinetry, Wolf Classic is known for its all-wood factory-assembled construction and exceptional value, quality, and delivery speed. The cabinets are handcrafted here in America using American Maple, and the highest quality hardware. All cabinets and hardware come with a 5-year warranty. Our cabinets have certifications from the Environmental Stewardship Program (ESP) and Kitchen Cabinet Manufacturers Association (KCMA).
Wolf Classic offers a much higher quality than RTA Cabinets.  These cabinets come standard with solid wood dovetail drawers and an all plywood box construction. No particle board or MDF. Cabinets are assembled using high industry standards with custom quality features available. We do not use cams, clips, or brackets found in RTA cabinets. Improve storage as well as functionality in your new kitchen without sacrificing quality.
If you're still not convinced of the Wolf Classic Cabinet quality, you can see it for yourself. We offer door samples measuring 11.5" W x 13.5" H. Once you feel the quality of our cabinets, you'll see why Wolf Classic is the fastest growing and one of the most popular cabinet lines in America.
Finish Your Kitchen Faster
When building a kitchen, there are a lot of components that can skew your timeline. If certain parts and pieces don't arrive on time it can cause the entire project to stop. When you order your Wolf Cabinets, you are getting better than RTA Cabinets. Quick Ship Kitchens direct delivers your cabinets in one to two weeks.
Most RTA Cabinets take 5-8 weeks to deliver.  We directly ship our cabinets to you through a 3rd party vendor or a manufacturing logistic team.  When your cabinets arrive, you'll want to inspect them for damages just in case. If you notice any damage, call our customer service line with 14 days of your delivery and we can help set things right.
Building a brand new kitchen requires more than new cabinets.  Quick Ship Kitchens also sells custom countertops and hardware for a fraction of the price. Check out our gallery to see what your future kitchen could look like. Start enjoying your new kitchen sooner rather than later when you order everything from Quick Ship Kitchens.
Quick Ship Kitchens Is Here To Help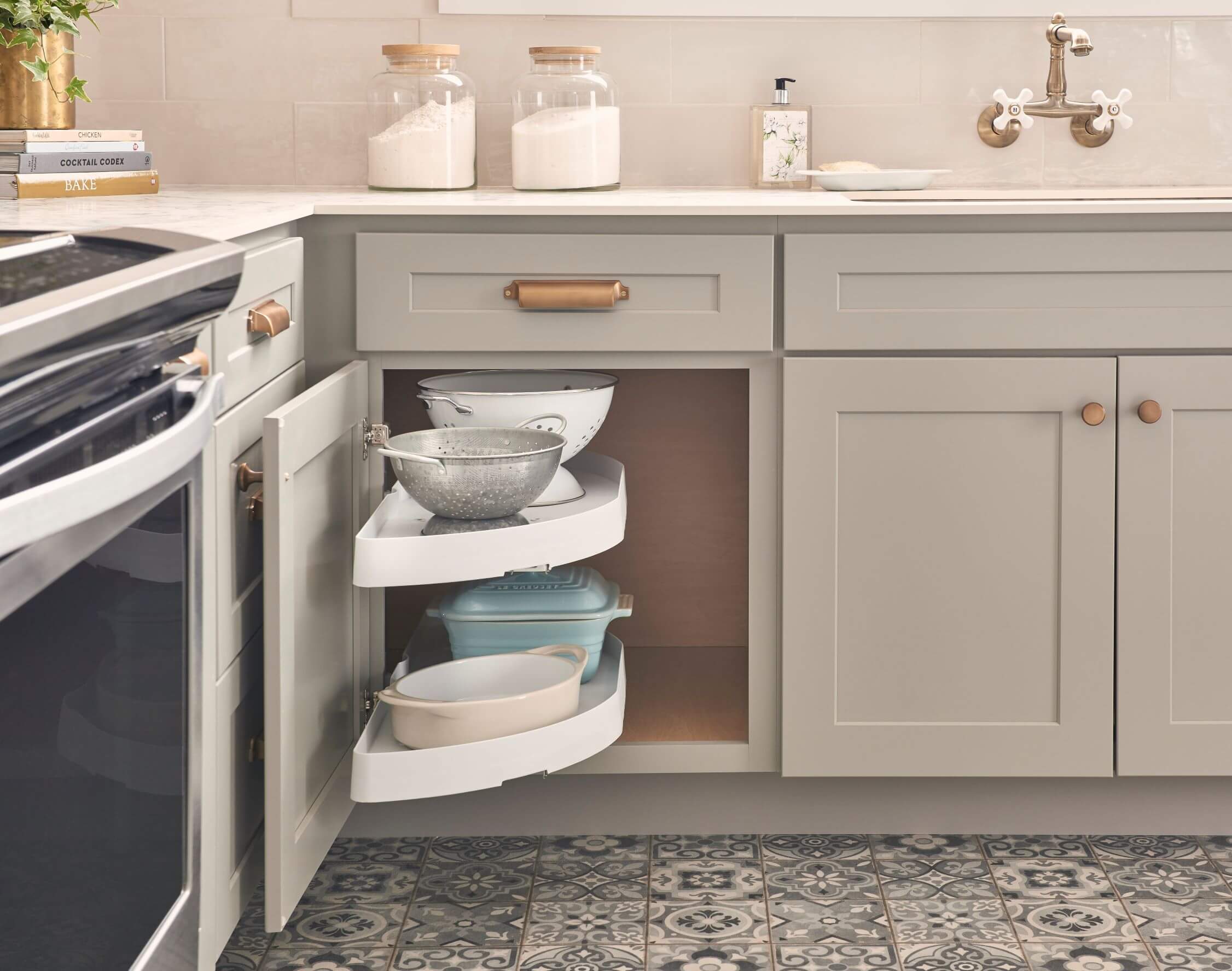 With RTA Cabinets, assembly is required. We take all of the work out of it. Quick Ship Kitchen send you assembled cabinets so you only have quick installations.  We'll get you started with our design guide so we can give you an accurate quote for your cabinets and countertops. Once your old cabinets are done, putting in your new cabinets is easy. We provide you with all the right instructions and tools so you can start enjoying your new kitchen sooner than if you hired a contractor.
If you're having trouble, Quick Ship Kitchens is available to help! Our construction specifications can give you an idea of how your cabinet should look when it's finished.  Our handy video guides can help you tune up your cabinets. Your new kitchen is perfect down to every drawer and knob. Everyone who steps into your kitchen will be so impressed with what you've accomplished yourself.
Order Your Better Cabinets than RTA Cabinets from Quick Ship Kitchens Today
If you're ready to start improving your kitchen and saving big money, then it's time to order your Wolf Cabinets from Quick Ship Kitchens and skip the RTA Cabinets. With our low-price guarantee, you'll not only save money, but you'll save yourself time too with faster delivery and higher quality than other RTA cabinet companies.  Stop shopping around at other stores, when you can order everything online. Designing and ordering your new kitchen has never been easier than with Quick Ship Kitchens.