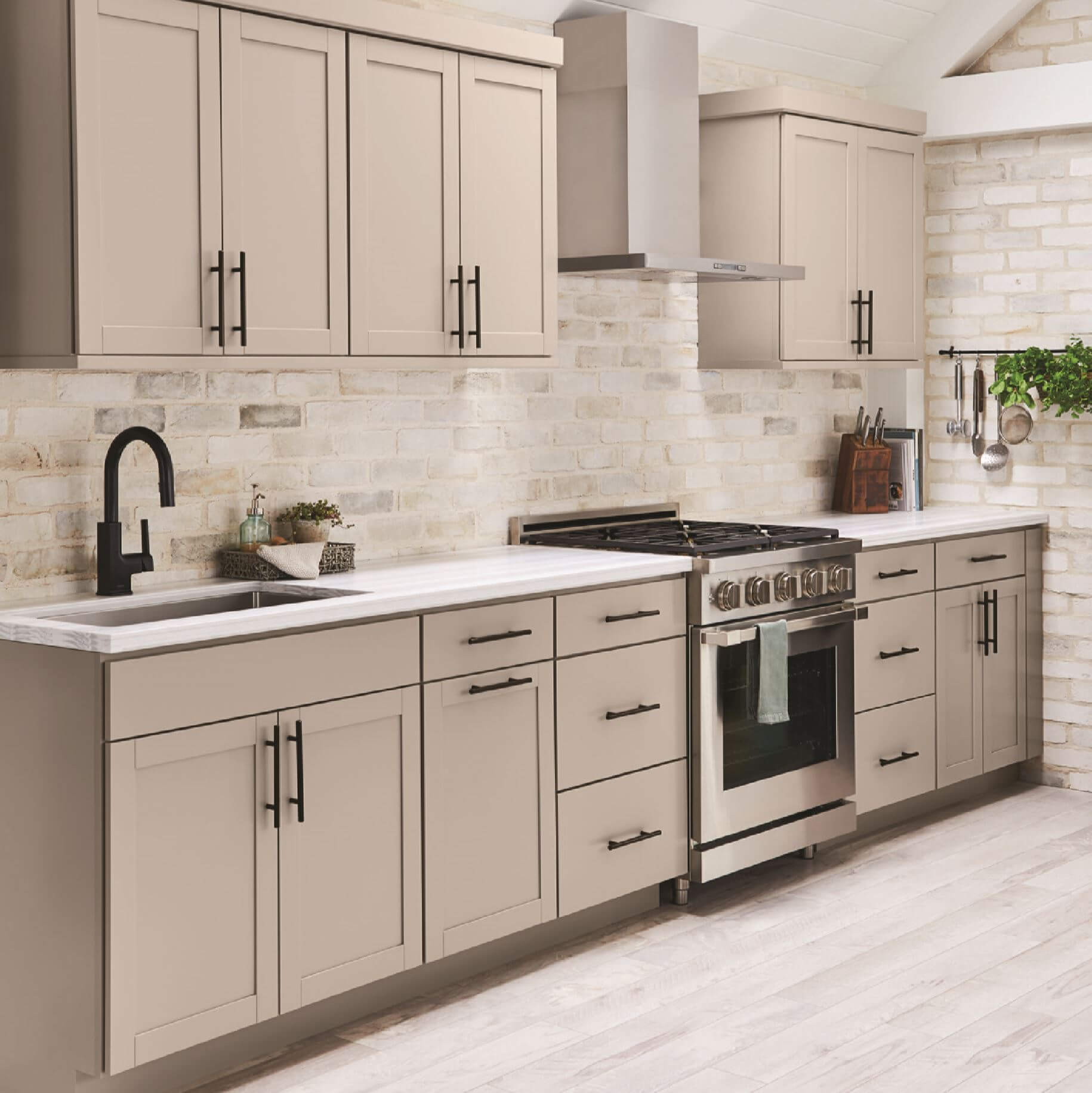 Most homeowners love watching house flipping and remodeling shows. Not only do they teach you a lot about homeownership and maintenance, but they also provide you with a ton of inspiration. If you're ready to remodel your kitchen but want to save like the pros on television do, then consider Wolf Cabinets from Quick Ship Kitchens, instead of cheap Ready To Assemble Cabinets. Our cabinets are perfect for DIY-ers, contractors, house flippers, and new builders since they are of great quality and ship in one to two weeks. Our cabinets will save you time and money on your new kitchen so you can splurge on new floors or appliances.
Our cabinets are easy to install, just like Ready To Assemble Cabinets. They come already assembled saving you time, money, and hassle. We're here to help you along with way with our informative guides and friendly customer service. Contact us Monday-Friday 9 am-5 pm to learn how you can get new kitchen cabinets in your home fast.
Save Money Without Sacrificing Quality
A new kitchen is an expensive project, no doubt about it. Every opportunity to save should be taken for granted, as long as it doesn't hurt the final result. Don't settle for cabinets that are cheaply constructed with particleboard or MDF, like Ready To Assemble Cabinets. At Quick Ship Kitchens, our cabinets are highest in quality.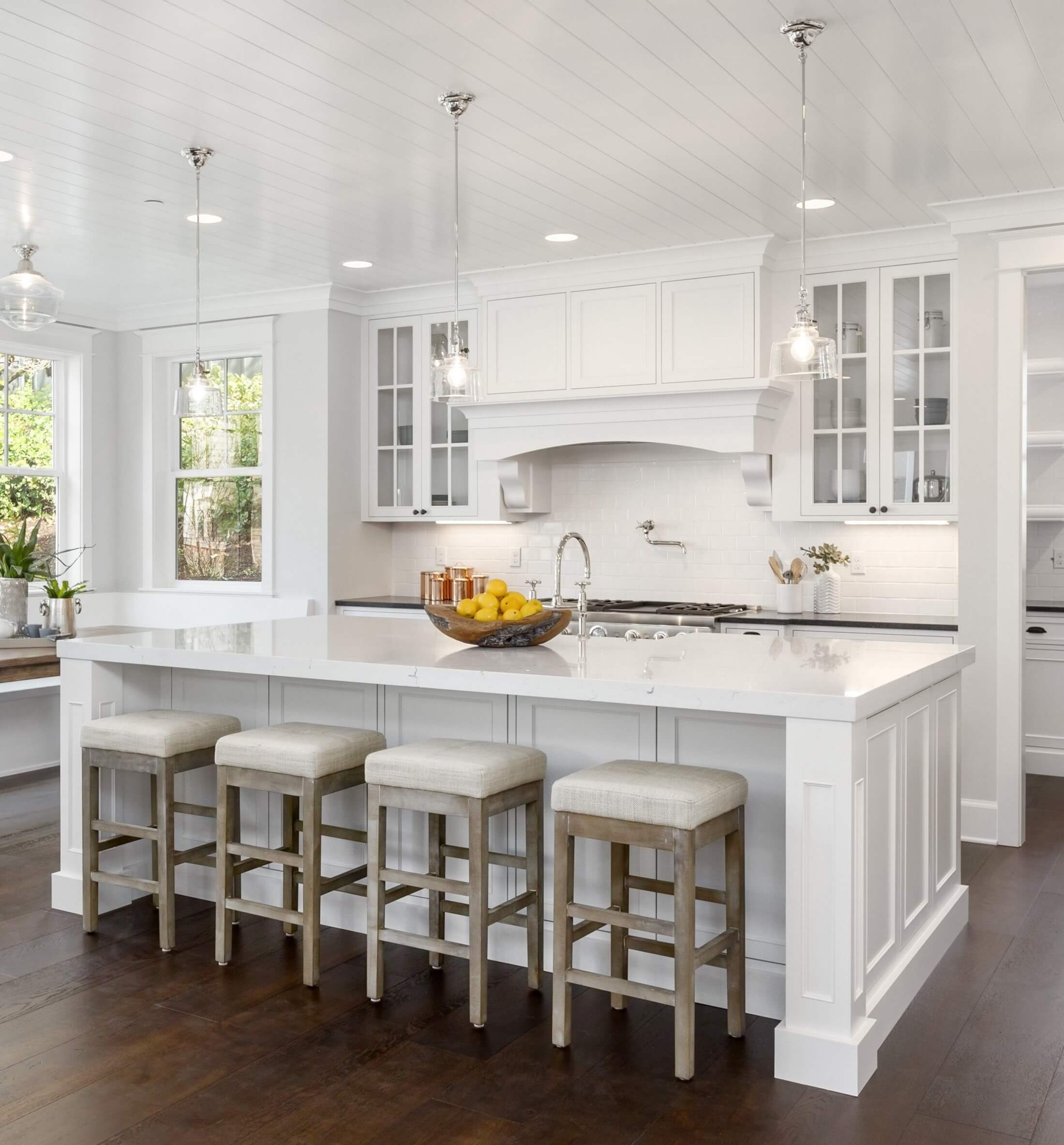 We sell a wide variety of Wolf Classic Cabinets to choose from. With over 175 years in the business of cabinetry, Wolf Classic is known for its all-wood factory-assembled construction and exceptional value, quality, and delivery speed. They are handcrafted, combining generations of woodworking expertise with today's latest technologies. Cabinets are made from solid hardwood components and a state-of-the-art finishing system produces a consistently beautiful and long-lasting appearance.
Wolf Classic cabinets are made in America using American Maple. They are constructed with the highest quality hardware without brackets, cams, or clips. Wolf Classic Cabinets come standard with solid wood dovetail drawers and an all plywood box construction. Face frames are made with ¾" solid maple. Drawers have a 75 lb rating.
If you're still not convinced of the Wolf Classic Cabinet quality, you can see it for yourself. We offer one door sample measuring 11.5" W x 13.5" H. See how these cabinets out shine Ready To Assemble Cabinets.  Once you feel the quality of our cabinets, you'll see why Wolf Classic is the fastest growing and one of the most popular cabinet lines in America.
How Our Cabinets Are Better Than Ready To Assemble Cabinets
Many people ask us what makes our cabinets so different from a popular Swedish furniture company. The answer is not only the quality but the delivery time as well. Our cabinets are ten steps above Ready To Assemble Cabinets when it comes to delivery times and quality. When you're to order your cabinets from Quick Ship Kitchens, we have your cabinets directly shipped in 1-2 weeks to your job site. Most other cabinet companies take 5-8 weeks to deliver your cabinets. We directly ship our cabinets to you through a 3rd party vendor or our manufacture's logistic team.  When your cabinets arrive, you'll want to inspect them for damages just in case. If you notice any damage, call our customer service line with 14 days of your delivery and we can set things right.
Quick Ship Kitchens doesn't only want you to feel good about the quality of your cabinets, but we also want you to feel like you got the most bang for your buck. We stand by our low-price guarantee. If you find a lower quote of the same product and manufacture, send it to us and we can match it.
Here To Help Make Your Kitchen Dreams A Reality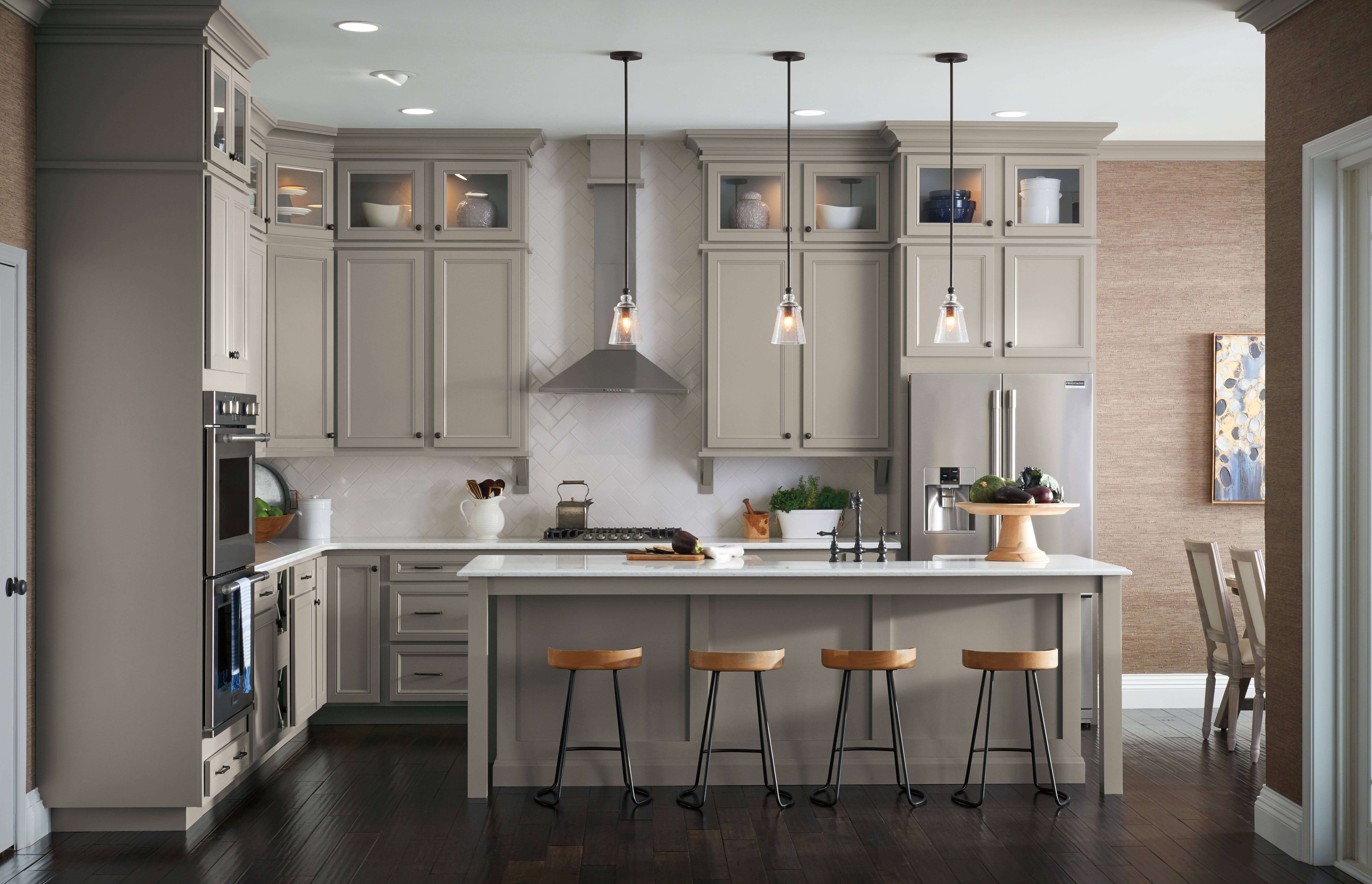 Quick Ship Kitchens is here from the start to the end of your kitchen building journey. Start with our design guide to get you an accurate quote. Be sure to include all the features you want.
If you still have more questions, we're here to help. We strive to exceed our customer's needs and expectations with simplicity and excellence while providing exceptional and friendly customer service. We can help with damaged pieces, touchups, and questions. Our instructions are easy to follow, but if you need help a friendly customer service representative is just a phone call away.
Order Your Cabinets from Quick Ship Kitchens Today
Before you start swinging sledgehammers like the Property Brothers, check out our gallery to see all the looks and styles of cabinets we offer. Then get started with our design guide to get an accurate quote. Why choose cheap Ready To Assemble Cabinets? At Quick Ship Kitchens, we deliver pristine cabinets, vanity tops, and hardware to complete your kitchen's style. Now is the perfect time to get started renovating your new kitchen, we guarantee you will be impressed with the final result.