Moving into a new home? Tired of your outdated kitchen cabinets? Have you thought about installing Quick Ship Kitchens' Philadelphia Wood Kitchen Cabinets? Quick Ship Kitchen cabinets are the custom-built quality without the custom-built price tag. Curious about how your kitchen can be updated and stylish with our cabinets? Contact us and we would be happy to answer any questions you may have!
Why Choose Quick Ship Kitchens for My Philadelphia Wood Kitchen Cabinets?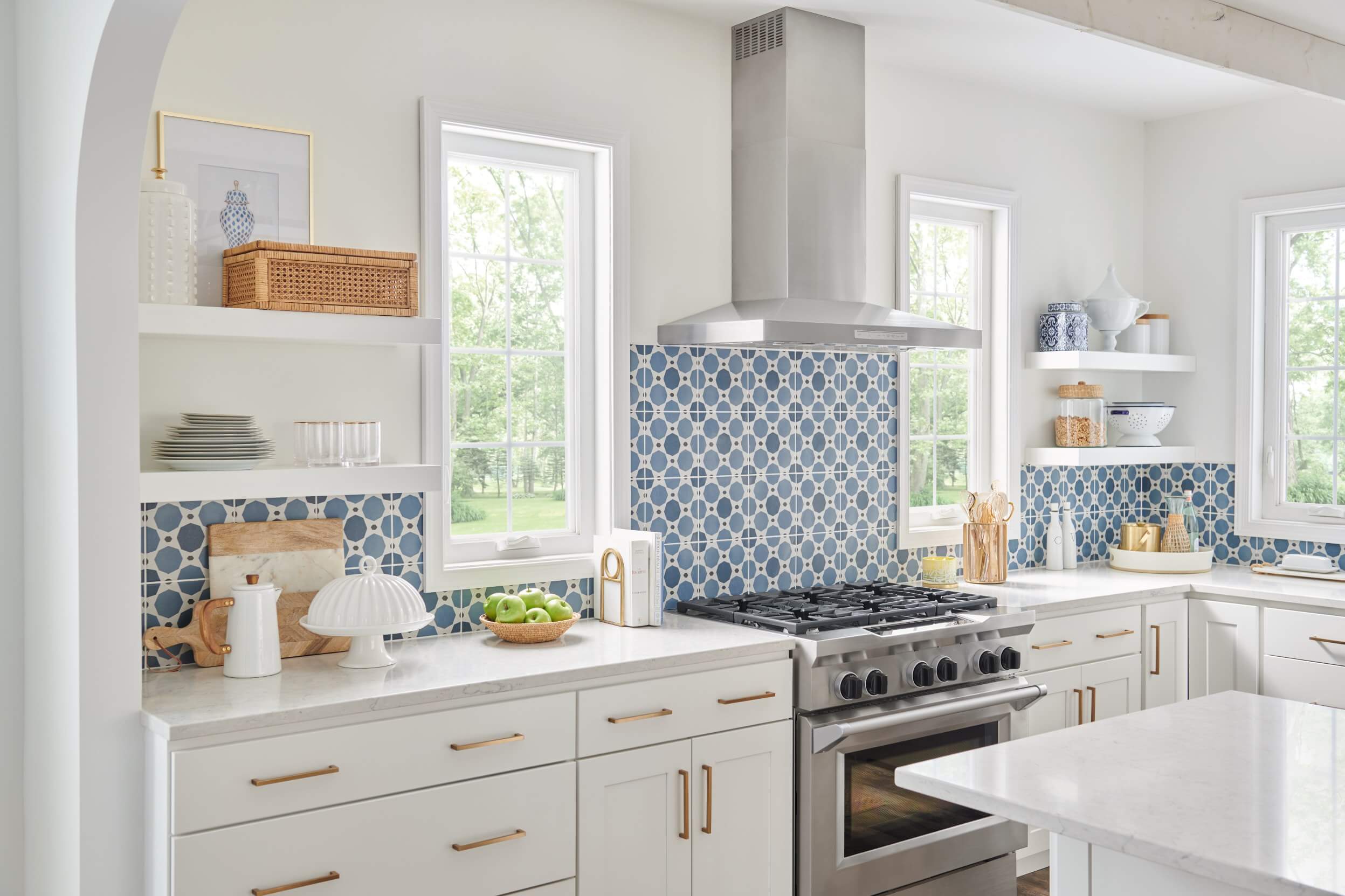 Quick Ship Kitchens takes pride in our factory-assembled cabinets. All of our cabinets are built with high-industry standards that won't cost our customers an arm and a leg. We never use cams, brackets, or clips when we assemble our cabinets. In 2018, Quick Ship Kitchens was founded and since then, our goal was to make high-quality, affordable, and American-made cabinets for the average consumer. Interested in ordering new cabinets? Check out our samples to help you decide what could be in your kitchen! 
Quick Ship Kitchen's mission is to "provide fast, high-quality, factory-assembled cabinets to enhance and reshape the home renovation industry" and we have stuck by that. We deliver cabinets in 1-2 weeks, as opposed to the usual industry standard between 5-8 weeks. Our Philadelphia Wood Kitchen Cabinets also include a 5-year warranty. In shipments over $499, we have a free touch-up kit (putty fill stick, touch-up marker, and a bottle of top coat), or they can be purchased for an additional $48 in smaller orders.
What Should I Get? 
If you're ready to get started on gutting out those old cabinets and replacing them with new ones or are still in the brainstorming phase, you should check out Quick Ship Kitchen's free design service. This service includes a drawing layout, 3D model views of your kitchen, and an itemized quote so you know how much each item would cost. Here is a step-by-step process on how to get started: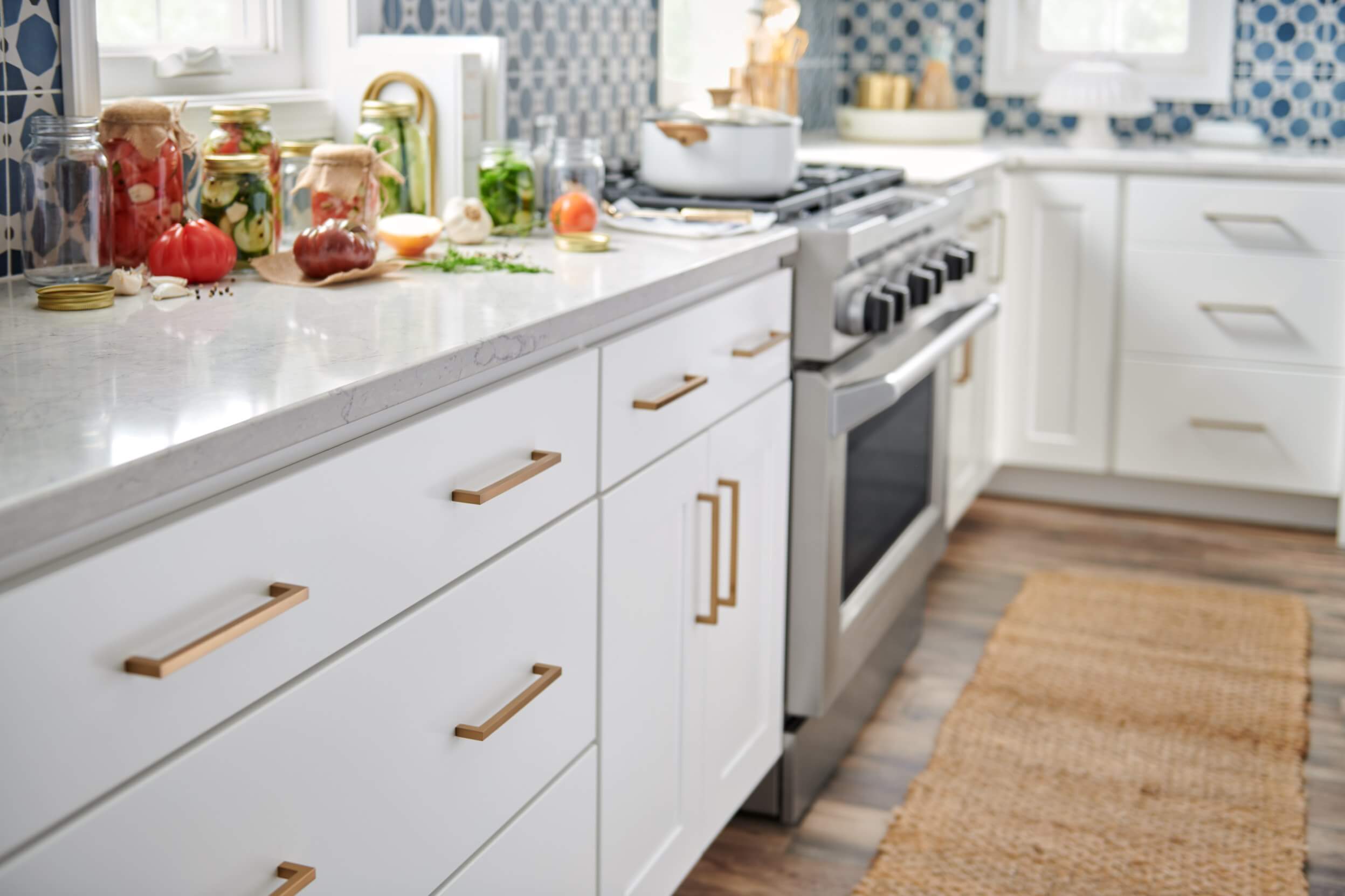 1. Sketch Your Kitchen
This sketch doesn't need to be an award-winning picture, just a simple layout of your kitchen that includes measurements, windows, etc. This will help us get a better idea of what would suit your kitchen in the best way possible. 
2. Send Photos
The step would require you to send us photos. This helps us get an understanding of the cabinets you have already and help visualize your space. Besides, who doesn't love to see a before and after? 
3. Tell Us Your Vision
Everyone's favorite part of this process is telling us what the vision is. You've been thinking about replacing those cabinets for a long time and now it is actually happening. Please be as detailed as possible so we can get an accurate idea of what you want. If you are unsure about what we have to offer, check out our catalog! Tell us the colors, the types of wood, and the types of cabinetry you want. 
4. Submit
The final step in getting your free design is uploading all the photos and sketches and clicking 'Submit'. Once we get all that information, we can begin working on your project. 
If you have any questions during this process we are more than happy to assist you, so feel free to reach out. 
Our cabinets are supplied by the fastest-growing, and one of the most popular cabinet lines in the US, Wolf Cabinets ™. Wolf Cabinets come with dovetail drawers and are all-plywood box construction. This also includes wood corner boxes and base cabinets. These cabinets are the best price for quality on the market. Look here for more information about Wolf Cabinets offerings.
Quick Ship Kitchen has cabinet door samples available upon request for $31. Choose from any variation of colors and wood types so you can have an idea of what would look best for your Philadelphia Wood Kitchen Cabinets. Determine the best look for your kitchen from our modest selection of colors and woods that we sell. Though our cabinets have a more modern style, we guarantee our cabinets can fit into anyone's aesthetic and you'll get the biggest bang for your buck!
Contact Quick Ship Kitchens for Your Philadelphia Wood Kitchen Cabinets Today! 
Quick Ship Kitchens is ready to help you on your dream kitchen cabinet journey and it all starts with you making the first move. Contact Quick Ship Kitchens to get started on your cabinets. We know this can be a big decision and we want you to choose what is suitable for you.