Philadelphia Wolf Cabinets Online
There is no time like the present to make a change and with the convince of online shopping, you can easily order your Philadelphia Wolf Cabinets Online for your next project through Quick Ship Kitchens. Quick Ship Kitchens has all the affordable cabinetry that you could need for your next remodeling project. Whether you are gutting out your kitchen cabinets, installing more storage space in your living room, or updating your craft room to fit all your supplies, we have the cabinets you are looking for. Check out the various products that Quick Ship Kitchens have to offer! 
Why Should You Choose Philadelphia Wolf Cabinets Online? 
Wolf Classic Cabinets are the most budget-friendly cabinets on the market. All of our cabinets are pre-assembled with hardwood components, and manufactured in the United States. The Wolf Classic Cabinets are all hand-crafted, with generations of We don't use cams, brackets, or clips for assembly and all of our corners use beautifully crafted, solid wood dovetails. All of our cabinets are a plywood box construction and made with face frames with ¾ inch solid maple. Wolf Classic Cabinets are made with high industry standards and custom-quality construction and features.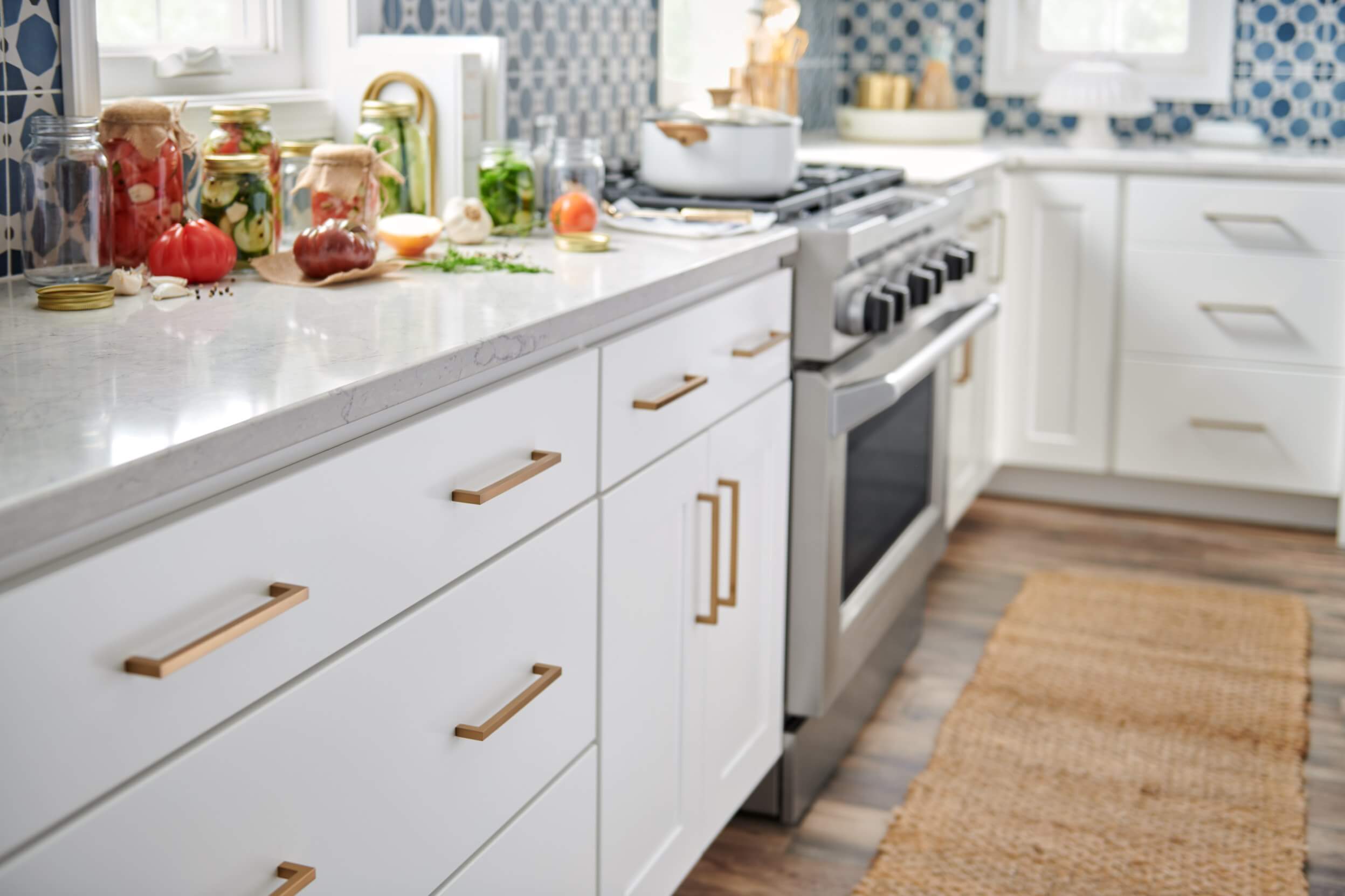 It can be easy to pick out a cabinet design from pictures on our website, however, there's always a chance that you don't like the look of the cabinets. Quick Ship Kitchens offers customers a free design service so you can see how our cabinets would look in your kitchen, bathroom, or wherever else you plan to put our cabinets. This service includes a drawn layout, 3D Model views of your project, and an itemized quote of how much our products would cost for your project. All you have to do is submit the dimensions and sketch of the room you want to add our Wolf Classic cabinets to, pictures of the room, tell us what color and type of cabinets you are interested in adding, and then submit your photos, measurements and to ideas to Quick Ship Kitchens. Once we have something ready we will send it to you and wait for your response. Are you interested in this free service? Check out our design service webpage! 
We also understand that not everyone wants to use our design service and just wants to compare cabinet colors against paint swatches and vice versa. Maybe you aren't in a position where you can send us the pictures and dimensions of your kitchen, but don't worry! Quick Ship Kitchens has the solution. We have cabinet color samples available for $30 a sample and is a great way to not only see how our colors will work within your project area, but you can also feel the quality of Wolf Classic Cabinets. 
If you are interested in using Philadelphia Wolf Cabinets Online for your next project, check out Quick Ship Kitchens' products page! If you would like to learn more about Wolf Classic Cabinets then check out our webpage!  
What Quick Ship Kitchens Offers Our Customers 
Quick Ship Kitchens has been distributing affordable Wolf Classic Cabinets since 2018. We are a proud distributor of Wolf Classic Cabinets and believe that everyone should have the option to have sturdy and well-designed cabinets in their homes. Our mission is to provide fast, high-quality, factory-assembled cabinets to enhance and reshape the home renovation industry. We offer our customers a 5-year warranty on all of our products in the event that a cabinet breaks. Our cabinets usually ship within one to two weeks as opposed to the typical five to eight weeks. 
Over time, scuff marks can happen, paint can chip, and cabinet door hinges get loose. There's also a chance you may need an instructional guide on how to properly install our Philadelphia Wolf Cabinets Online. We have all the information you need on our website to install or maintain your Wolf Classic cabinets. For instructional videos or information about our products check out our How To webpage. 
Contact Quick Ship Kitchens 
Quick Ship Kitchens is your number one-stop shop for affordable and durable cabinets. We offer clients industry-standard quality cabinets that come preassembled and ready to install. Have your Wolf Classic cabinets delivered faster than any other cabinet company and guaranteed to be handcrafted and made in the United States. Want to install our cabinets in your home? Contact Quick Ship Kitchens for any questions you may have regarding our cabinets or if you would like to make a cabinet order, check out our selection of products.