Philadelphia Stock Cabinets
Philadelphia Stock Cabinets are a must-have for every kitchen renovation! Thanks to Quick Ship Kitchens, you can buy cabinets that are budget-friendly and made with high industry standards. Quick Ship Kitchens has cabinets available in a wide variety of colors and shades of grey, white, blue, and even green, and would be perfect for every home. If you are remodeling your kitchen, or looking to add more storage to your home, Quick Ship Kitchens has the cabinets for you! Contact us today, or visit our cabinet products webpage to see what cabinets we have available for you! 
Where to Purchase Philadelphia Stock Cabinets 
Since 2018, Quick Ship Kitchens has been providing affordable and good-quality cabinets to the average consumer. Our mission at Quick Ship Kitchens is to bring high-quality cabinets at an affordable price to customers in a timely manner in order to reshape and enhance the home renovation industry. When you buy from us, you will not only save money but time as well. We ship your cabinets within one to two weeks as opposed to the typical industry estimated delivery time of five to eight weeks, so you can get started on your renovations sooner rather than later. Our customers also receive a 5-year warranty when they buy our Philadelphia Stock Cabinets. 
If you are unsure about what our cabinets would look like in your kitchen, we offer a free design service that allows you to see what they could look like without having to get your hands dirty. Quick Ship Kitchens offers a free design service that allows you to see how our cabinets will look in your kitchen. First, you will need to submit the measurements, images, and your vision for your kitchen. Then we will send you a 3D model view and a drawn layout of your kitchen as well as an itemized quote of how much you would be spending on these cabinets. If you are not capable of sending dimensions or taking photos of your kitchen, then you can always purchase a cabinet sample for $30 in any color you choose.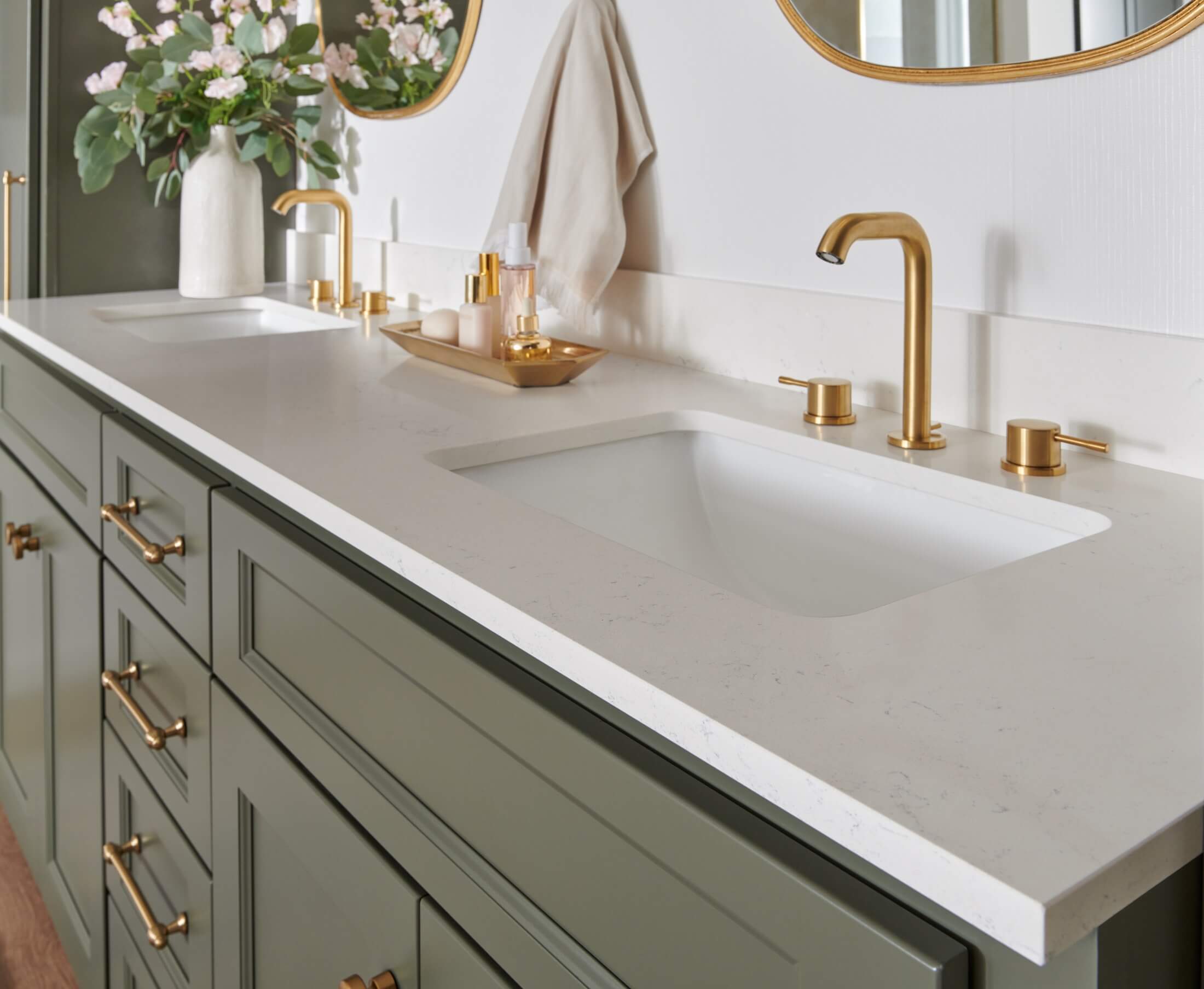 Aside from our cabinets and cabinet hardware, we also have touch-up kits available for $48 or for free on purchases above $499. These kits include a putty fill stick, touch-up marker, and a bottle of top coat. These are perfect for maintaining your cabinet's look throughout its lifespan and can keep your cabinets looking brand new. If you are unsure how to keep your cabinets looking as good as the day they were delivered, then you can check out our handy tutorials and guides. These guides will help you preserve your cabinets and help you maintain any natural wear and tear of your cabinets. Over time, hinges get loose, scuff marks occur and you need to fix them. Lucky for you, Quick Ship Kitchens has thought of that and compiled a list of tutorials to help you fix those tiny imperfections. 
Why Should You Buy Wolf Classic Cabinets for Your Kitchen? 
Wolf Classic cabinets are the perfect blend of hand-crafted technique with machine manufacturing. All of our cabinets are made in the United States and made up of solid wood dovetail drawers with an all-plywood construction. Wolf Classic cabinets are created with custom-quality construction and features without costing you an arm and a leg. All of our face frames are built with ¾ inch of solid maple wood as well as solid hardwood components throughout the cabinet. We never use cams, clips, or brackets while assembling your cabinets unlike other RTA, or ready-to-assemble, manufacturers. 
Wolf Classic cabinets have become the most popular cabinet line in the United States and with our quality of cabinets and affordable prices, it is easy to see why. Our Philadelphia Stock Cabinets are great for any home aesthetic and though our cabinets look nice, they are also functional. If you want to see what kind of product we provide, check out Quick Ship Kitchens' webpage about our Philadelphia Stock Cabinets. 
Contact Quick Ship Kitchens 
Quick Ship Kitchens is a proud distributor of Wolf Classic cabinets. We strive to provide homeowners with affordable and well-crafted cabinets. We believe everyone should have access to American-made cabinets that will not cost you an arm and a leg to buy. If you are interested in buying a brand that is the most popular cabinet line in America and from a company you can trust, start your order at Quick Ship Kitchens' website. We look forward to hearing from you!