Philadelphia In-Stock Cabinets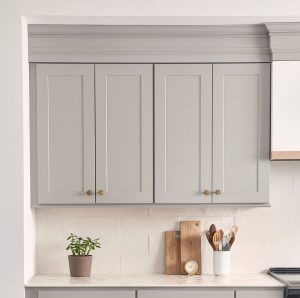 Kitchen remodels can be expensive, time-consuming, and an absolute nightmare, but with Quick Ship Kitchens, you can get affordable, pre-built Philadelphia In-Stock Cabinets. So say goodbye to expensive cabinets and say hello to your new, modern, and made-in-the-United States of America Wolf cabinets. We take pride in our cabinets' craftsmanship and their durability. We offer services that help our customers find exactly what they are looking for for their kitchen cabinets as well! 
If you are in the market for new kitchen cabinets, check out Quick Ship Kitchens' website for more information!
Designs Available for Philadelphia In-Stock Cabinets 
At Quick Ship Kitchens, we offer a wide selection of cabinetry, vanity tops, and hardware for cabinets. We have various door styles such as: 
Dartmouth 

Hanover

Grantley 

York 

Berwyn
These cabinet designs would look great in any kitchen! We also have an array of colors to choose from from pewter to honey. 
All of our cabinets are factory assembled with the intention of having high industry standards. We proudly sell Wolf Classic Cabinets that are all made with solid wood dovetail drawers and all plywood box construction. They also have custom-quality features and construction. When constructing the Wolf Classic Cabinets, we never use cams, brackets, or clips for assembly, and all of the cabinets have an ¾ inch face frame made of solid maple wood, too! 
If you are in the market for beautiful and budget-friendly countertops, Quick Ship Kitchens has what you are looking for. We have countertops available in all kinds of materials such as quartz, granite, and marble. Our countertops are sure to liven up your kitchen and make it a major focal point for your overall design. Quick Ship Kitchens' countertops are great for everyone's budget. Our prices range from $149 to $700 for 25×22 vanity countertops. 
If you are interested in updating your kitchen with the most affordable and high-industry standard cabinets or countertops, shop around our products page!
Quick Ship Kitchens and You 
Quick Ship Kitchens is a people-first company. As a small business ourselves we understand the importance of our customers having trust in us. With every purchase of cabinets or hardware, you receive a 5-year warranty and your purchases will be shipped in one to two weeks as opposed to the typical industry standard of shipping in five to eight weeks. 
If you are unsure of what color or style you would like to use, you can purchase samples from our website. Our samples are perfect for comparing the colors of your walls or backsplash and how our cabinets can elevate the aesthetic of your kitchen. Quick Ship Kitchens samples come in an 11.5″ W x 13.5″ H size and be found in all available colors and styles. 
Quick Ship Kitchens has also provided customers with useful catalogs and tips for installing and taking care of their cabinets. Speaking of taking care of your cabinets, in cabinets purchases over $499, you receive a free touch-up kit, or you can purchase one yourself for $48. This kit is perfect for the little scuffs and knicks that can develop over time due to the usual wear and tear. 
Sometimes it can be hard to see a design vision when you keep everything you want done in your head. Color, textures, and materials can get mixed up and in the end, you have no idea what wanted in the first place. Quick Ship Kitchens offers a free design service that is available for all customers. When you do this service, you will get a drawn layout of your kitchen, 3D model views, and an itemized quote for the cabinets, countertops, and hardware you would like to use. All you have to do is submit photos and a layout of your kitchen, including measurements of everything, and tell us what you want to see in your kitchen. Once you submit those we will send you everything you need to see how your kitchen could look using our products.
Contact Quick Ship Kitchens for Your Philadelphia In-Stock Cabinets
Quick Ship Kitchens is your one-stop shop for affordable and durable kitchen cabinets. All of our Philadelphia In-Stock Cabinets are budget-friendly and would look great in any modern kitchen. Do you have any questions about Quick Ship Kitchens? Check out our Frequently Asked Questions (FAQ) webpage. If you have any questions that are not addressed in our FAQ, contact Quick Ship Kitchens to receive the help you need. We look forward to working with you and helping you get the kitchen cabinets of your dreams!