Starting the process of a kitchen remodel can be a daunting task to endure. Just with the cabinets alone, you have to worry about ordering times, installation times, product costs.  You have to worry about cabinets but also new appliances, countertops, and hardware. Then on top of everything else, we know that hiring a contractor to remove your old cabinets and install your new ones can be expensive too. With that in mind, Quick Ship Kitchens is here to tell you that it IS possible to get great quality cabinets quickly and affordably.
Surprisingly enough Quick Ship Kitchens can do all of this without having to offer low-quality Pennsylvania RTA Cabinets. Our cabinets are in stock and already assembled; therefore, we are not sacrificing quality to get them to you within two weeks! Let us help you order your new kitchen cabinets today.
Why Choose Quick Ship Kitchens
Design Help -For years, Quick Ship Kitchens has been helping home-flippers, Do It Yourself-ers, and contracts create their perfect kitchens. Whether you are in the process of a kitchen make-over or a new build, our design help guide will make the process a cinch. Once you have filled out your request form, someone from our design team will send your information keeping your budget and design in mind!
Quality – Not only do we make the process simple by helping you design your new kitchen, but our cabinets are also made with solid wood dovetail drawers and an all-plywood box construction. Our cabinets are custom factory assembled using high industry standards. With this in mind, we are able to offer high-quality cabinets, unlike Pennsylvania RTA Cabinets which use cams, brackets, or clips for in-home assembly. To see the superior quality for yourself, you can order your sample today.
Shipping Speed – One of the best reasons to order your cabinets from Quick Ship Kitchens is the speed at which we are able to get you're your perfect cabinets. All of our cabinets are sent to you within two weeks. All of our cabinets are fully assembled, always-in-stock, and ready for you're ordering. This saves you from rushed assembly and poor quality. If there is an issue with your delivery, call our customer service team within 14 days so we can set things right. Make sure to make notes and take pictures of any damage upon delivery.
Installation Assistance – To make installation quick and easy, Quick Ship Kitchens delivers all of our cabinets in less than two weeks and they are completely assembled. This means installation is as easy as having your contractor come install the same day that they are delivered.
Why Buy Wolf Cabinets over Pennsylvania RTA Cabinets
Here at Quick Ship Kitchens, we offer Wolf Classic Cabinets to deliver superior American-made all wood cabinets. These cabinets do not use cheap clips, cams, and brackets which offer poor construction and stability. All of our cabinets are made with American Maple and handcrafted in America. Each of our drawers has a solid wood dovetail construction and 75 lbs rating.
Unlike RTA Cabinets, Wolf Cabinets are ready to install the minute they are dropped off at your home or office. There is no guesswork or difficult-to-read instruction manuals with our cabinets, making the installation easy and quick.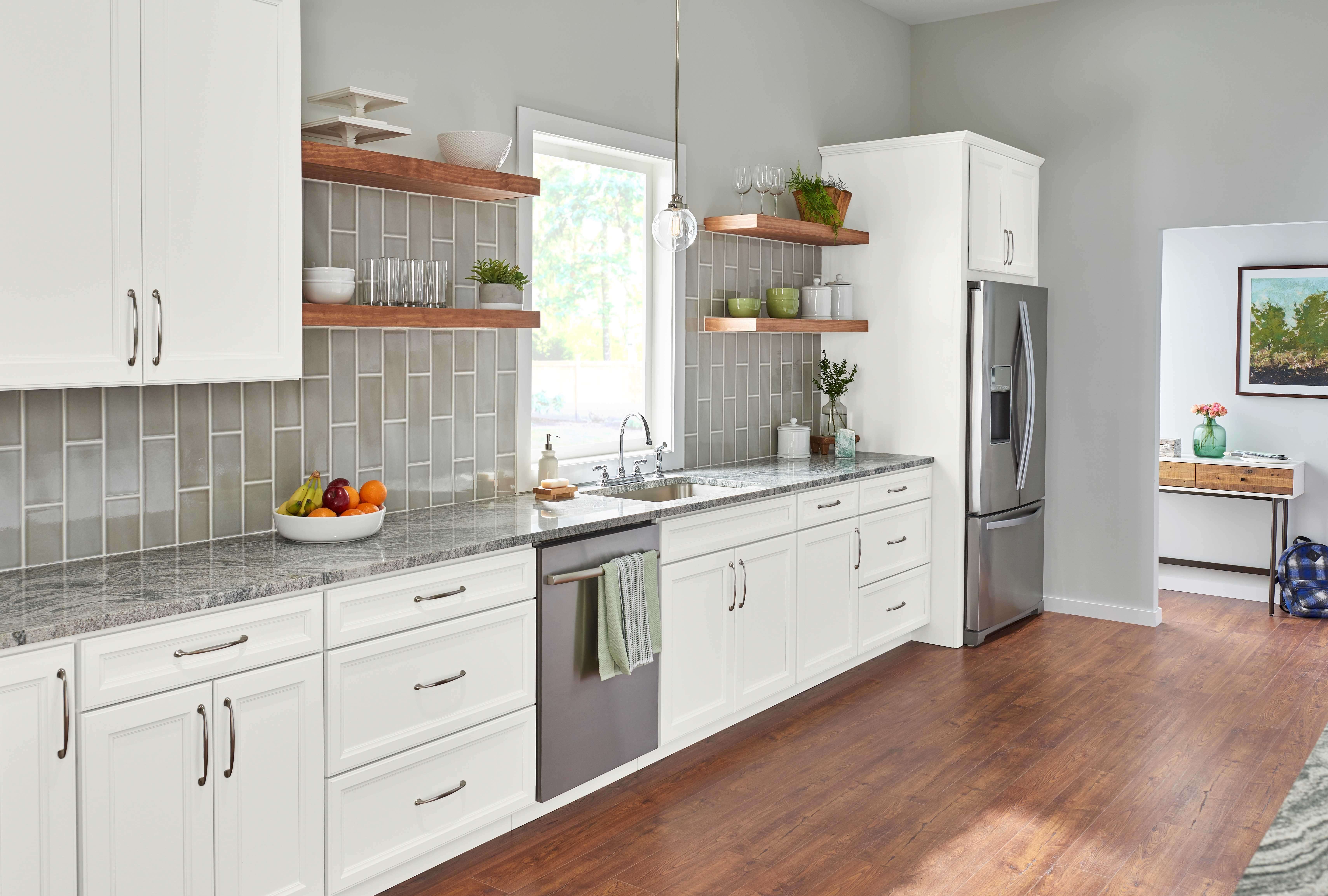 Additional Options from Quick Ship Kitchens
Once you have your design ready and your cabinets picked out, it is time to start thinking about your hardware. We have a wide variety of finishes and styles to choose from. Whether you are looking for industrial oil rubbed bronze design or modern polished chrome styles, we have something for you. Do not wait until your cabinets arrive to get your hardware, order yours today!
Get Started with Your Better Than Pennsylvania RTA Cabinets Today
While we know there is a lot of research that goes into finding your perfect cabinets, we cannot wait for your decision to land with Quick Ship Kitchens. Not only do we offer quick shipping and cost-effective cabinets, but we also make sure we offer the best quality cabinets and superior support. Not sure where to start? Use our Design Help tool to get started. Once you have laid out your kitchen and taken images of your current design, use our Design Request Form to get the exact information you need to proceed with your order.
Purchase your perfect Wolf Cabinets today! If you have any questions on our products or how to move forward, contact a representative at Quick Ship Kitchens today to get started!