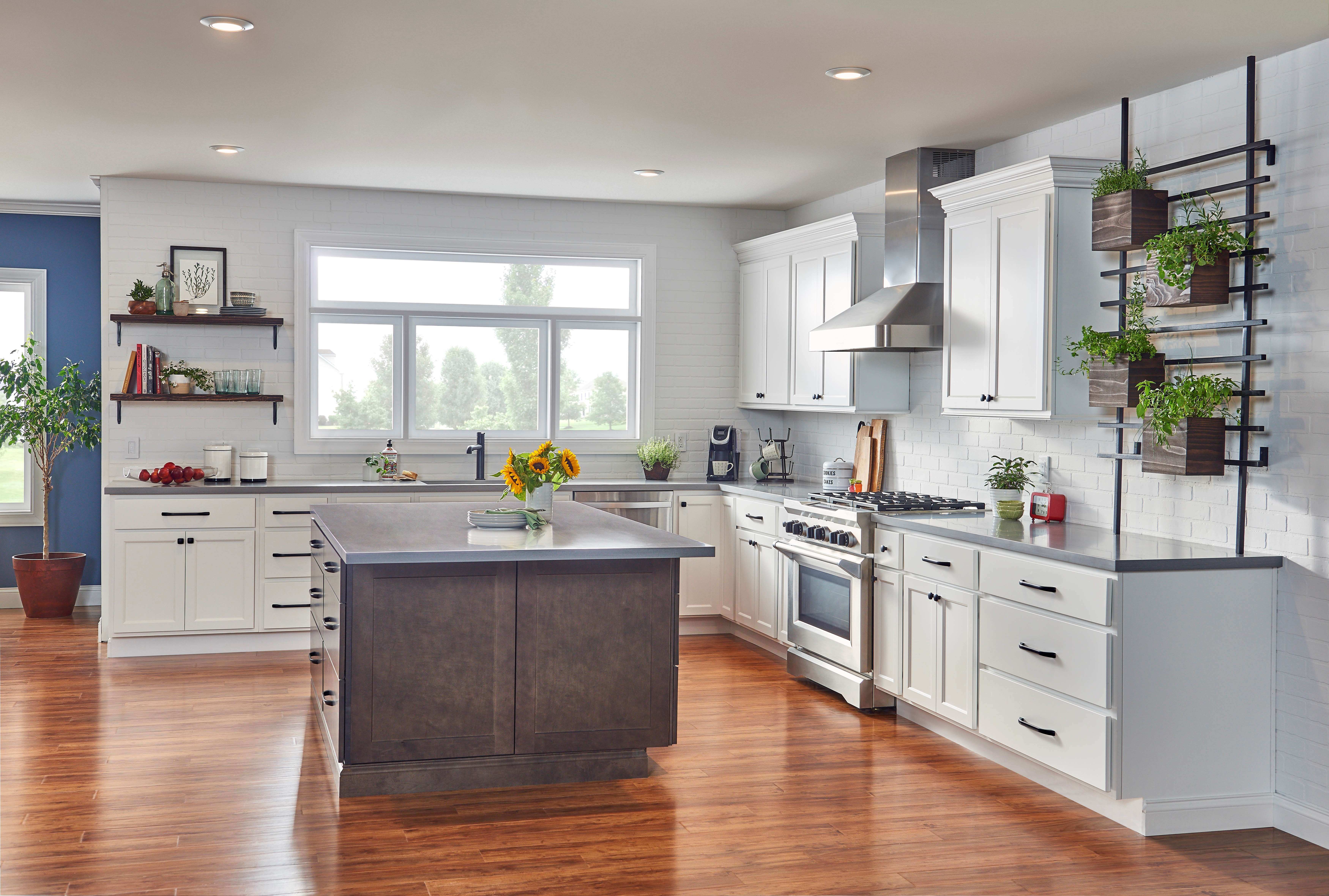 It seems like you can buy almost anything online these days. Clothing, groceries, appliances, and even large pieces of furniture. But what about cabinets? Would you ever consider ordering Pennsylvania Online Kitchen Cabinets? It's not as difficult as you would think, and if it saves you a lot of time and money without sacrificing quality, why not contemplate it?
SInce 2018, Quick Ship Kitchens has been helping contractors, DIY-ers, and house-flippers build kitchens they are proud of. Whether it's creating your dream kitchen or a new construction site, Quick Ship Kitchens can save you time and money on your kitchen cabinets.
Wolf Classic Kitchen Cabinets
A kitchen renovation is never a quick and simple process. Shopping around for the ideal cabinets for your kitchen can be time-consuming. Once you order your cabinets, it may take weeks or even months to arrive. At Quick Ship Kitchens, we wanted to make buying cabinets a hassle-free experience while providing our customers a product that is up to your standards.
Our Pennsylvania Online Kitchen Cabinets are Wolf Classic Cabinets. If you're looking for high-quality online kitchen cabinets then, Wolf Cabinets are the best quality for your money. With over 175 years in the business of cabinetry, Wolf Classic is known for its all-wood factory-assembled construction and exceptional value, quality, and delivery speed.
Wolf Classic cabinets are made in America using American Maple and the highest quality hardware without brackets, cams, or clips. The face frames are made with ¾" solid maple and drawers have a 75 lb rating. All of our kitchen cabinets come standard with solid wood dovetail drawers and an all plywood box construction. All of our cabinets have certifications from the Environmental Stewardship Program (ESP) and Kitchen Cabinet Manufacturers Association (KCMA) and come with a 5-year warranty.

Quick Ship Kitchens offers over 50 different doors to choose from. If you see one you like, you can feel the quality for yourself by ordering a door sample. You will be so impressed with the quality of these Pennsylvania Online Kitchen Cabinets you'll want to put in your order right away.
Design Help Guide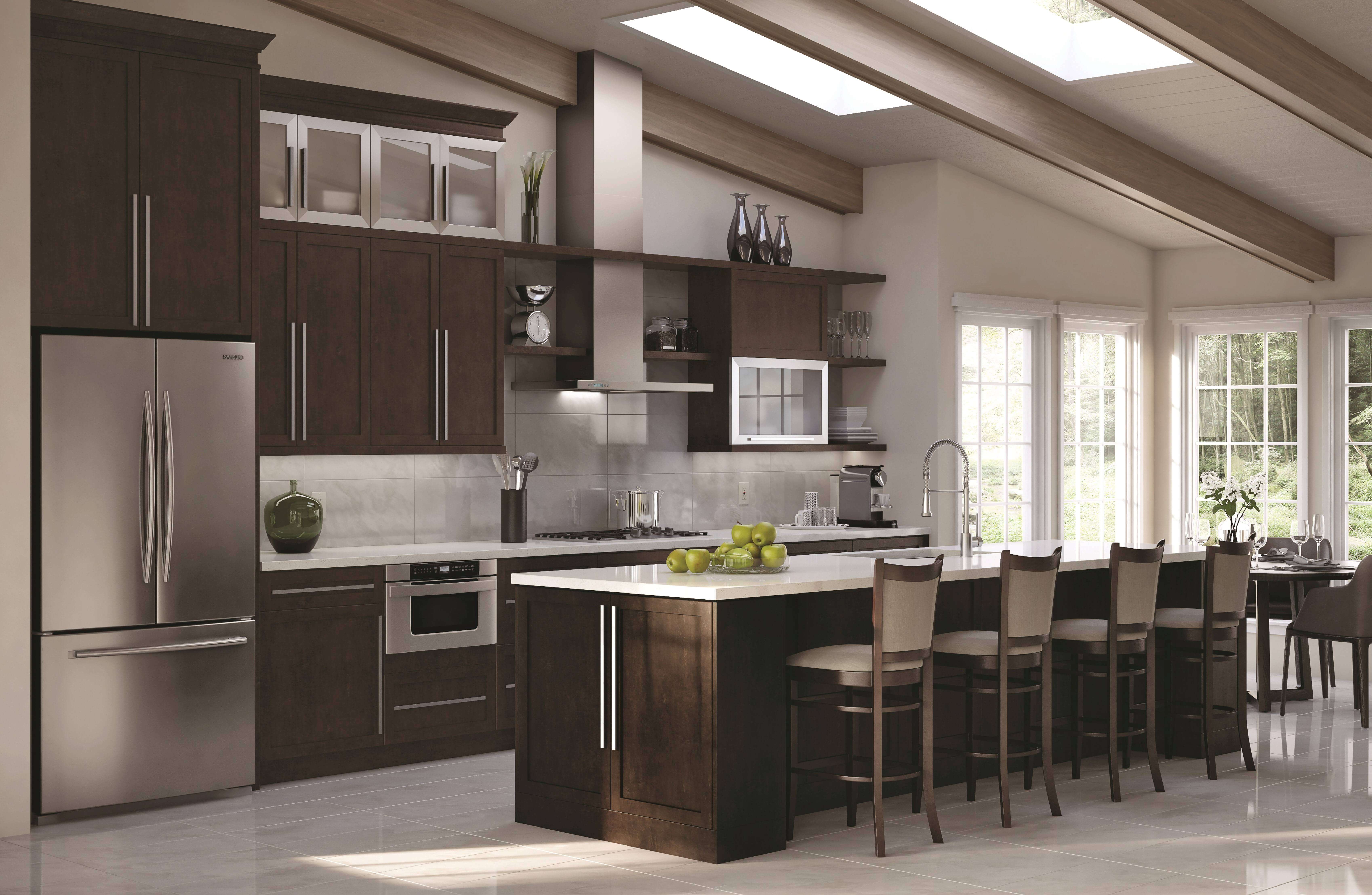 Now that you've picked out your kitchen cabinets, you'll want to start designing the kitchen they're going in. You don't need to be a contractor or an interior designer to create your dream kitchen. When you fill out the guide, be sure to include which additional storage features you want in your Pennsylvania Online Kitchen Cabinets and our experienced and professional design team will work with you to make sure everything you want is included in your kitchen.
Our Design Help Guide is not just a helpful tool for layout planning, it's also how you can get your all-inclusive quote. If you don't believe that Quick Ship Kitchens is the best value for your money, take the time to compare quotes. If you find the same cabinets from the same manufacturer at a lower price, we'll match it. That's our price match guarantee.
Speedy Delivery
Because of Wolf Classic's superior technology that combines generations of woodworking expertise with today's latest technologies, your Pennsylvania Online Kitchen Cabinets will be completed and delivered to you quickly. We directly ship your cabinets in 1-2 weeks to your home instead of 5-8 weeks. This beats most standard industry wait times, so you can enjoy your kitchen sooner.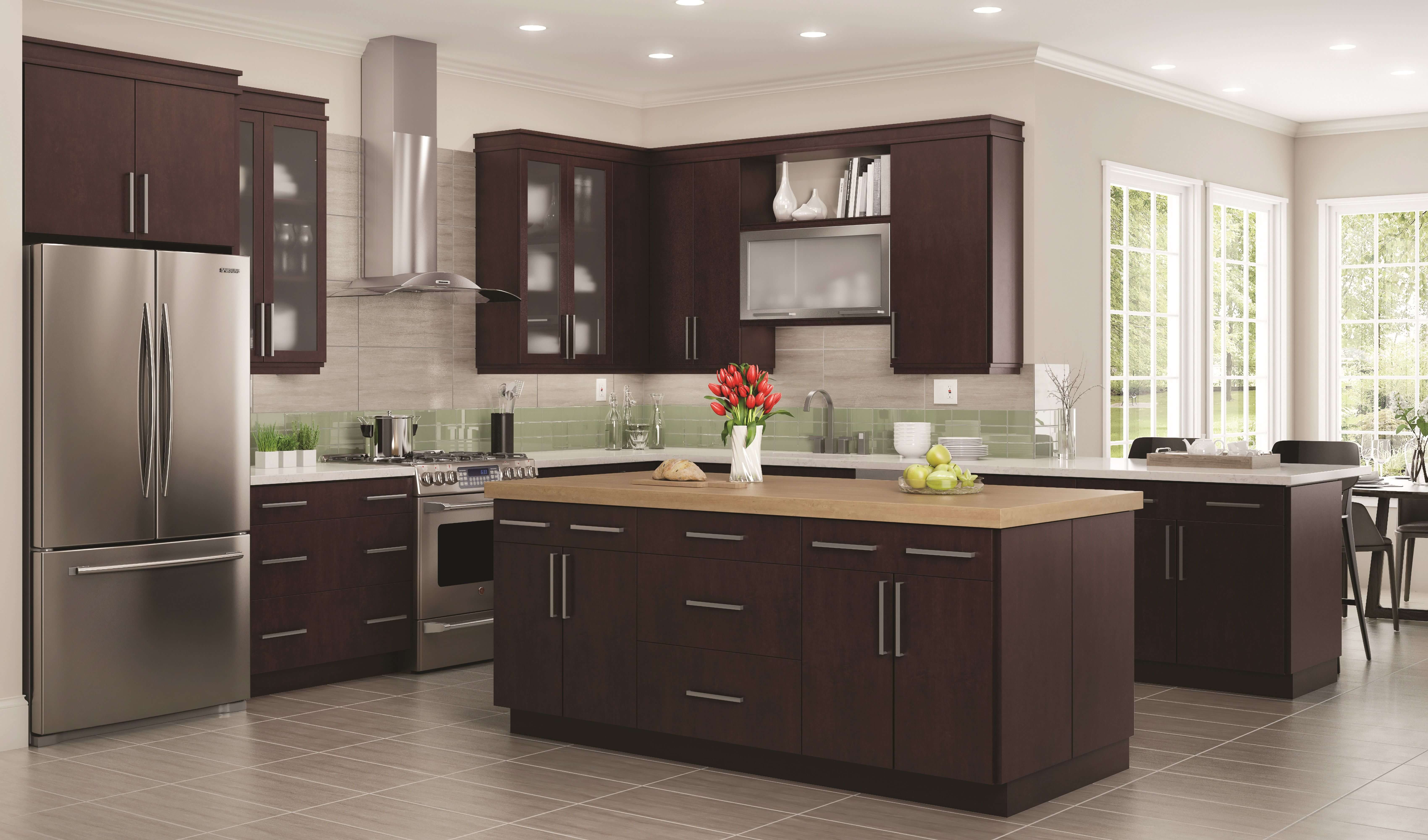 When your cabinets arrive, you'll want to inspect them for damages just in case. If you notice any damage, call our customer service line within 14 days of your delivery and we can help set things right. Our cabinets come pre-assembled and ready for install.
How do we get these high-quality cabinets made and shipped out so fast? All of our cabinets are in-stock, already assembled, and waiting on your order. As an online-only retailer, we don't need showrooms, salespeople, or delivery teams. In the end, the customer saves the most time and money on their new kitchen. That's why we have so many satisfied customers that love their new kitchens.
Enjoy Your New Pennsylvania Online Kitchen Cabinets
Once your new kitchen is complete, throw a party to show it off to your friends and family. They will be so impressed with your new Pennsylvania Online Kitchen Cabinets, and when you tell them how easy the process was and how fast they were delivered, they might start planning their kitchen renovations too. Our design team is standing by to answer your questions. Contact us today to learn more about Quick Ship Kitchens.