Have you been considering a Pennsylvania Kitchen Renovation, but you're not sure you really need one? Renovating your kitchen is a major undertaking; not only will you be spending a decent amount of money to make the changes necessary, but you also won't have full access to your kitchen while the updates are being made. That's quite an inconvenience, to say the least.
Despite the inconvenience and monetary cost, kitchen renovations are worth the investment. Once they're completed, you end up with a beautiful, functional kitchen that you enjoy cooking in. Plus a significant portion of the money you invested will be recouped later when you sell your home. But how do you know when it's time to take the leap and invest in a kitchen renovation? Keep reading to find out; we've prepared a quick guide to the top five signs your kitchen needs to be remodeled.
Signs You Need a Pennsylvania Kitchen Renovation
Figuring out the right time to start a Pennsylvania kitchen remodel can be challenging. You've probably been ignoring all of your kitchen's issues for years, hoping they'd bother you less over time. Well, sorry to say your kitchen isn't any better than when you first moved in; in fact, it's probably looking a lot worse.
So how can you know for sure that it's time to take the leap and invest in a Pennsylvania Kitchen Renovation? Here are five signs to look for: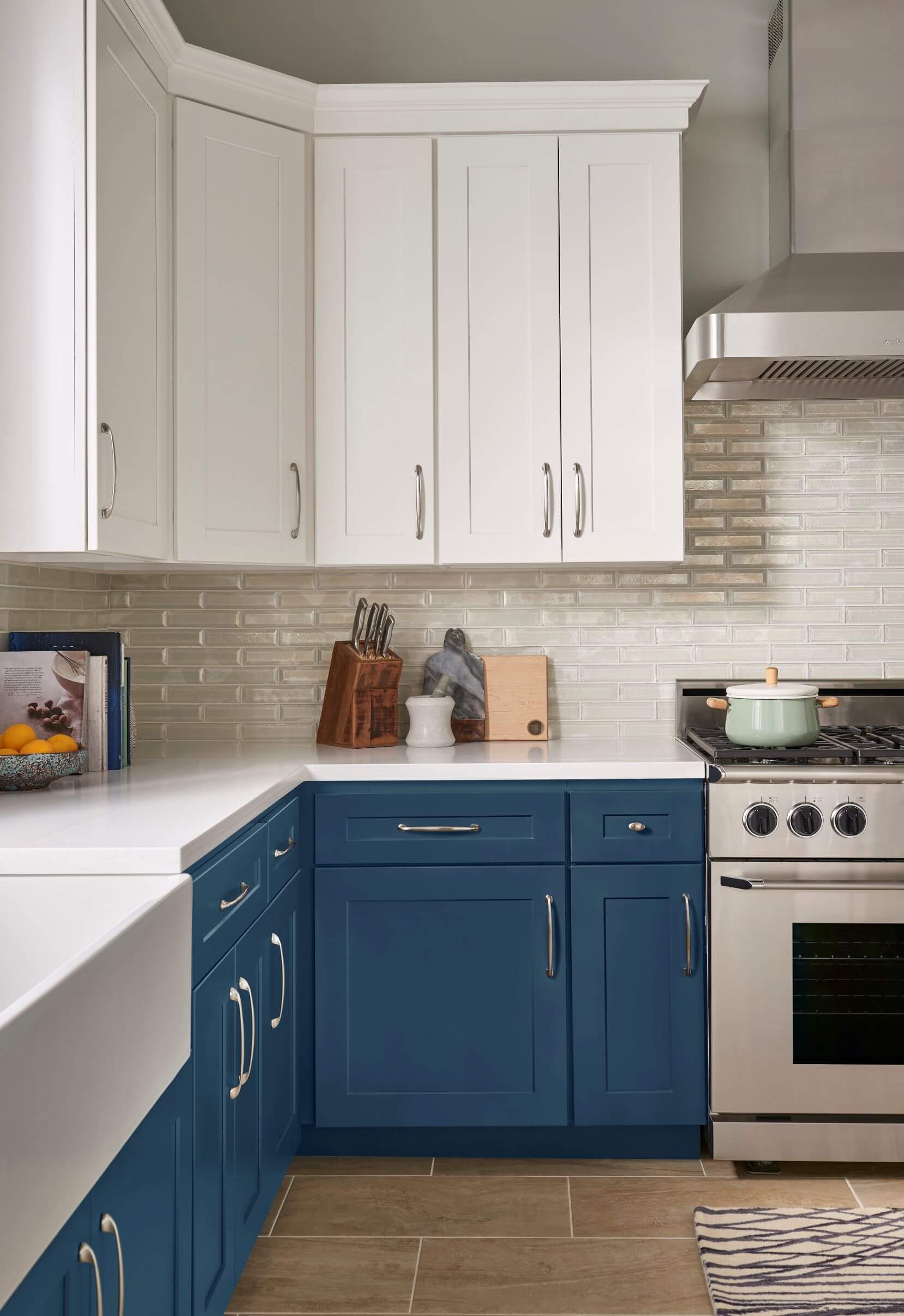 1.    Wear and Tear
The first, most obvious sign that your kitchen needs to be remodeled is significant wear and tear on cabinets, countertops, flooring, backsplash, etc. Take a look around your kitchen; do you see lots of scratches, chips, dings, and stains? Are there any peeling floor tiles, discolored wallpaper, loose cabinet hardware, or cracked countertops? What about water damage—has your plumbing been leaking and warping the cabinets or flooring? If you've seen any of this type of damage, then that's a pretty good indication you should start considering an update.
2.    Lack of Storage
Do you have trouble finding space to put everything in your kitchen? Are your cabinets full of multiple dishes, pots, pans, mugs, etc. stacked on top of each other just so everything can fit? Or maybe you have to store a few kitchen items in other parts of your house, like tucking your blender away in a hall closet or storing non-perishable food out in the garage. If these scenarios sound familiar, then you could benefit from a kitchen remodel.
3.    Poor Layout
Having a poor layout is another sure sign you need a kitchen upgrade. How do you know if your layout is bad? Well, for one, it's difficult for several people to be in the kitchen at the same time. If you find yourself bumping into others as you work or having to move out of the way to let others through, then your kitchen layout needs improvement.
You can also tell that the layout is poor if your appliances and cabinets are crammed too close together. What happens when you open the oven door? Does it end up hitting the silverware drawer that won't stay shut? Or maybe your refrigerator gets dinged every time you open it when the dishwasher door is down. If so, then it's time for an upgrade.
4.    Changing Needs
Have there been any major changes in your life recently? For example, maybe you bought the house right after you got married and are now expecting your first child. Then we've got news for you: the small kitchen that worked fine for two people isn't going to accommodate your growing family. If your lifestyle is changing (or has changed) in any major way, you might want to reevaluate your kitchen, determine if it still meets your needs, and consider remodeling.
5.    Outdated Décor
Another sure sign that you need to remodel your kitchen is if the décor is a couple of decades-old (or more!) Do you have those oak cabinets that were so popular in the 80s? Does your wallpaper look like something your grandmother might have picked out? Or maybe your floor tile has that groovy 70s vibe? If the décor in your kitchen is clearly outdated, that's a good sign you're ready for an update.
Contact Us for Pennsylvania Kitchen Renovation
If you're ready to update your kitchen, contact the team at Quick Ship Kitchens; we can help you design the kitchen you've been dreaming of. Just give us a call at 1-888-784-0322 or email [email protected]. It's time to make your dream kitchen a reality!