Are you considering adding a Pennsylvania Kitchen Island to your home? If so, you're in the right place—Quick Ship Kitchens can help you design an island that will fit perfectly into your already-existing décor. Our professional design team specializes in creating beautiful, functional kitchens that far exceed our customers' expectations.
If you're interested in learning more about our products and services, we invite you to check out our website, which includes directions for design help, frequently asked questions, a cabinet door sample request form, product guides, a gallery filled with photos to spark your imagination, and more. To talk to a member of our team, you can simply give us a call at 1-888-784-0322 or send a message to [email protected].
Benefits of Adding a Pennsylvania Kitchen Island
The popularity of kitchen islands has taken off in the past few years, and for good reason; they add function and flow to practically any kitchen while also serving as a design focal point. Simply put, adding an island comes with a lot of benefits, including:
1.    Additional Storage Space
Are your kitchen cabinets becoming overly full? Do you have to stack multiple dishes, bowls, mugs, pots, and pans on top of each other just to make room for everything? Are you spending a lot of time digging around in your cabinets just to find what you need? If so, then it sounds like you could benefit from a new kitchen island.
One of the biggest benefits to installing a kitchen island is the additional storage space it provides. The average size of a kitchen island is approximately 80 x 40 x 36 inches. An island of that size will provide you with more than 66 cubic feet of additional storage space—that's a huge upgrade from what you currently have!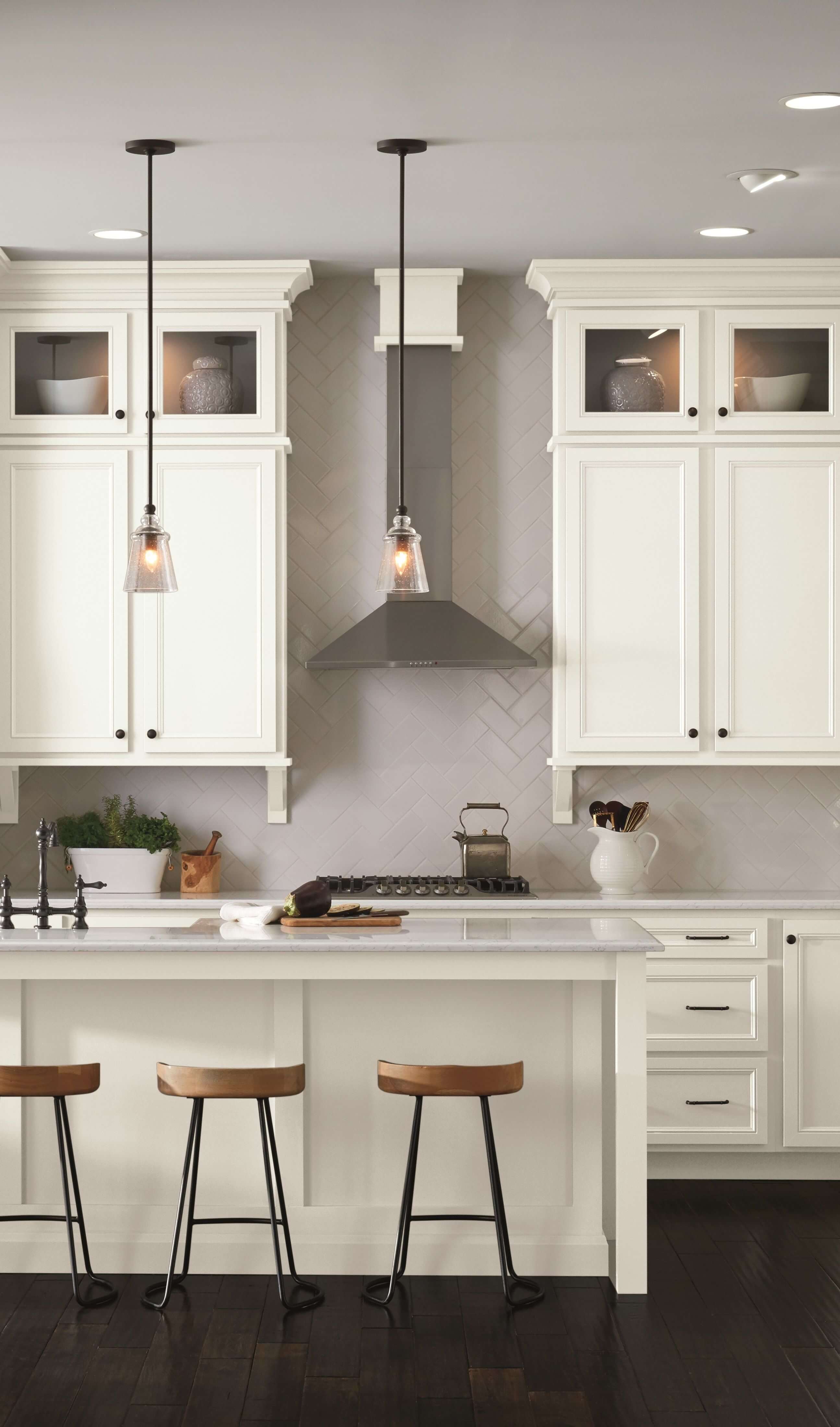 2.    More Workspace
Not only do you gain additional space inside of the island for storage, but you also get a lot more workspace on top. You'll no longer have to compete with the coffee maker, microwave, range, or other appliances every time you try to get dinner ready. With a brand-new kitchen island, you'll have plenty of room to spread out and prepare your meal without feeling cramped for space.
3.    Extra Appliances
You could also use that extra space for additional appliances. Kitchen islands can be customized to contain a dishwasher, sink, microwave, trash compactor, range, and even a wine fridge.
4.    Improved Flow
Do you and your family members keep bumping into each other in the kitchen? If so, there's a pretty easy fix to this problem—install a Pennsylvania Kitchen Island. Adding an island greatly improves the flow of traffic in your kitchen and makes it easier for multiple people to use the space effectively.
5.    Increased Seating Capacity
Another great benefit to adding a kitchen island is that it gives you more seating options. Many islands provide an area on one side for casual seating; the average island is typically long enough to accommodate four additional seats. So instead of having to sit at a formal dining room table for every meal, now you and your family members can quickly grab a bite at your new kitchen island.
6.    Improved Aesthetics
Kitchen islands aren't just a practical addition to your home, they can also add to its beauty. Without an island, the focal point of a kitchen tends to be cabinetry. Because cabinets are typically one consistent color and style, they can make the décor seem repetitive and drab. Having an island in your kitchen provides a new focal point, one that can contrast with the existing cabinets and bring new life into your kitchen.
7.    Increased Home Value
There's one more great benefit to installing a kitchen island: it increases the value of your home. Kitchen islands are a very popular feature in modern homes—one that buyers are willing to pay a bit more for. So the money you invest in your kitchen island isn't lost, it's just waiting for you to sell your home so you can recoup the cost.
Contact Our Pennsylvania Kitchen Island Experts
If you're in the market for a Pennsylvania Kitchen Island, contact the experts at Quick Ship Kitchens. We'd love to help you create the kitchen you've been dreaming of. To get started just call 1-888-784-0322 between 9:00 AM and 5:00 PM Eastern Standard Time Monday through Friday or send an email to [email protected] any time, night or day.