Are you having trouble finding Pennsylvania In Stock Cabinets that you absolutely love? Maybe you've already checked your local home improvement stores, but nothing has really caught your eye? That's a pretty common occurrence—most retail stores have a very limited supply of kitchen cabinets in stock, which gives homeowners few options to choose from.
But you don't have to settle for cabinets you're not thrilled with just to stay within budget; there are other options available besides local Pennsylvania In Stock Cabinets. For beautiful, well-built cabinets that come in a variety of styles and won't break the bank, try the factory-assembled kitchen cabinets available through Quick Ship Kitchens.
At Quick Ship Kitchens, our focus is on providing homeowners with stunning cabinetry that's been custom-designed to fit both their décor and budget. Our cabinets come in a wide range of styles and colors, so you're sure to find the perfect match for your home. We even offer design help to potential customers free of charge.
To get started, all you need to do is fill out our design help form, providing us with a bit of information about your kitchen and what type of cabinets you're looking for. If you have any questions, feel free to reach out by calling 1-888-784-0322 or emailing [email protected]. If you're still debating your options, here are a few reasons why our cabinets are an excellent choice.
Why Buy Our Pennsylvania In Stock Cabinets
The pre-assembled kitchen cabinets at Quick Ship Kitchens are a great option, especially if you're not having any luck finding cabinets you love in stock at your local home improvement store. Here's why:
1. Our Cabinets Arrive Quickly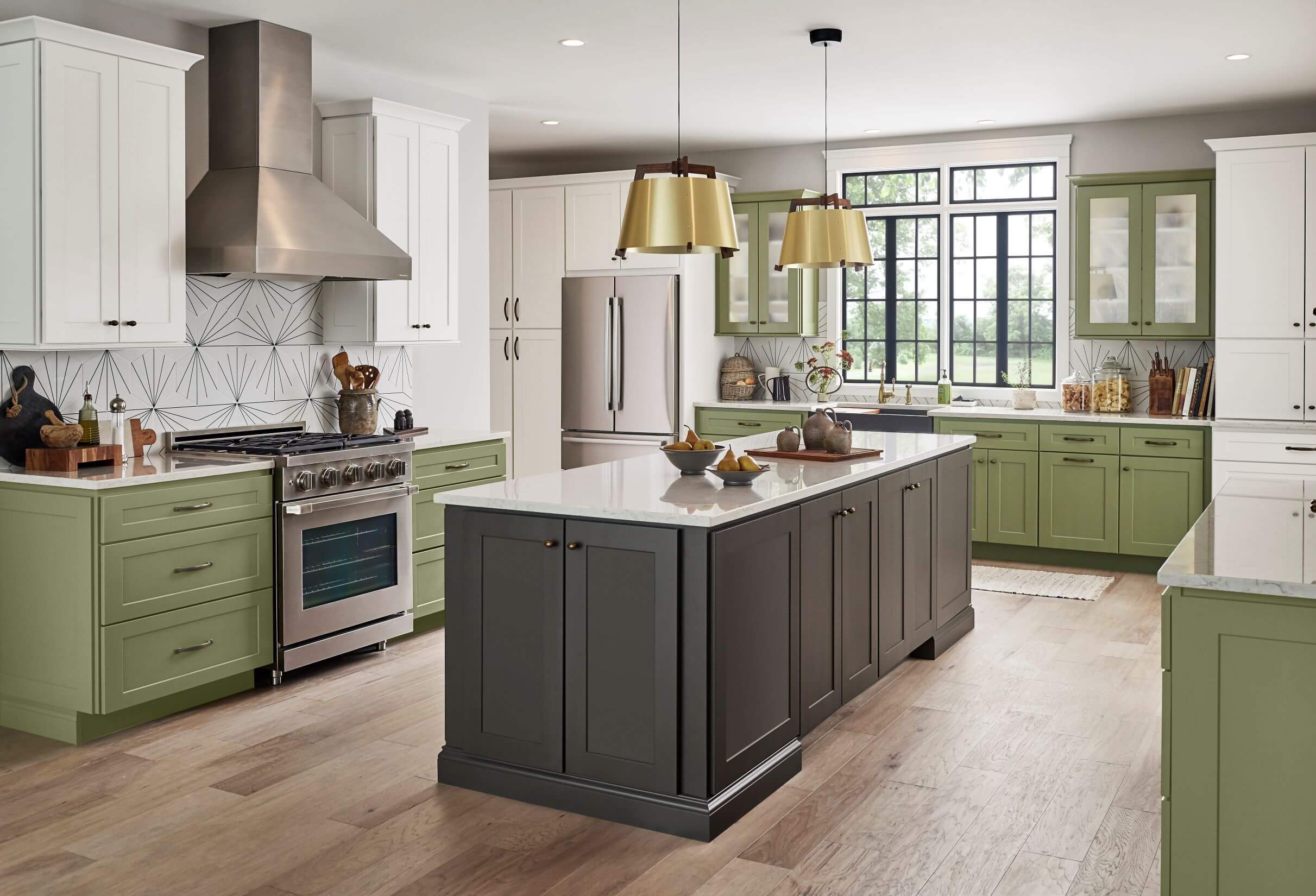 You're probably looking for Pennsylvania In Stock Cabinets because you want to complete your kitchen remodel quickly. Well, we have good news for you: with Quick Ship Kitchens, we live up to our name. Once you order your cabinets, you can expect to receive them in just 7 to 14 days—that's fast! And our cabinets will be delivered fully assembled directly to your front door; how convenient is that!? With our short shipment time and convenient delivery service, you can have the kitchen of your dreams in just a few short weeks.
2. Our Cabinets Are Durable
When you compare our cabinets to other options available on the market, like ready-to-assemble cabinets or stock cabinets, we offer a far more durable product made from better materials. Many cabinet companies use subpar materials like particleboard, but not us; our cabinets are handcrafted in the USA by Wolf Cabinetry using sturdy American Maple. That means they'll last a lot longer than many of the other cabinets you may have looked at.
3. Our Cabinets are Customizable
Another advantage to ordering pre-assembled cabinets is that they can be customized to fit the dimensions of your kitchen, something that's hard to do with ready-to-assemble or stock cabinets. Those types of cabinets typically come in pre-set sizes with few variations allowed. But with Quick Ship Kitchens, our cabinets aren't even made until you tell us exactly what you need; our cabinets are designed specifically for your space.
4. Our Cabinets Are Affordable
Pre-assembled kitchen cabinets are one of the most affordable options available on the market, especially when you consider the degree of customization that they offer. If you were to order fully custom-made cabinetry, you'd be paying significantly more for your kitchen remodel. With pre-built cabinets, you get the best of both worlds: customization and affordability.
5. Our Cabinets Are Easy to Install
Because our cabinets arrive fully assembled, installation is a breeze. With other options, like ready-to-assemble cabinets, you'll have to spend hours upon hours trying to put your cabinets together before installing them into your kitchen. With our cabinets, all you have to do is hang them—the hard work has already been done for you by our professional assembly team.
Contact Us for Pennsylvania In Stock Cabinets
Best of all, because our cabinets are American-made, there's no need to worry about delays caused by supply chain issues—we always have pieces in stock! For the best cabinets at the most affordable price, contact Quick Ship Kitchens today. We can be reached by phone at 1-888-784-0322. If you prefer online communication, simply drop us a line at [email protected].