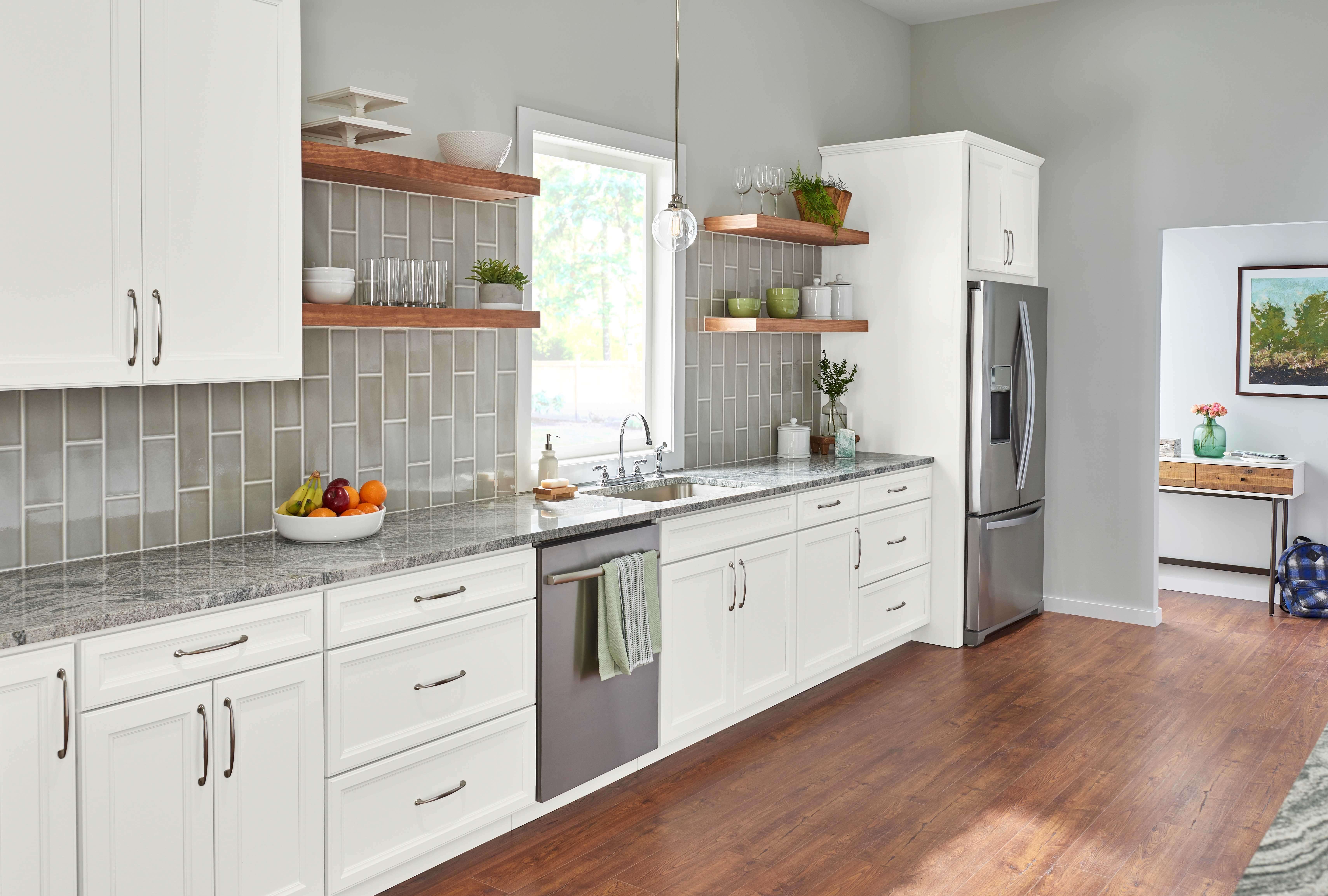 If you've been recently quarantined like many people in the United States, you may have started to notice issues in your house. Since spending more time at home, you're probably noticing a kitchen upgrade is due. Ordering Online Kitchen Cabinets from Quick Ship Kitchens can improve your home in a snap!  You'll not only have an improved kitchen but also peace of mind knowing you weren't exposed to viruses while visiting cabinet and hardware stores.
Quick Ship Kitchens has been supplying cabinets to customers all over America since 2018. Our cabinets are high quality without the wait or price. We provide the fastest high-quality, factory assembled cabinets on the market. This saves our customers time and money. Contact us today to learn more. One of our friendly associates will be happy to help you build the kitchen of your dreams.
We Guarantee the Quality of Our Online Kitchen Cabinets
There are some things you don't want to buy online without seeing and touching it first. We get it. At Quick Ship Kitchens, we promise you won't be buying your cabinets blindly. Buying a whole kitchen worth of cabinets doesn't come cheap, so you want to be secure with your decision. Take a look at our extensive gallery. We think you'll like what you see.
Quick Ship Kitchens offers full door samples measuring 11.5" W x 13.5" H.
Once you receive your sample, you'll notice that our cabinets are not flimsy or made of particleboard. All of our cabinets are Wolf Classic standard framed cabinetry line. Wolf is known for its all-wood factory-assembled construction and exceptional value, quality, and speed. All cabinets are made in America using American maple and the highest quality hardware available. With over 175 years in the industry, Wolf Cabinets will give you excellent value, quality, and service that stands above the rest.

Any cabinets and hardware purchased through Quick Ship Kitchens come with a 5-year warranty and with a best price guarantee. Many of our cabinets have certifications from the Environmental Stewardship Program (ESP) and Kitchen Cabinet Manufacturers Association (KCMA). We promise our cabinets will provide you with a variety of storage options to enhance your kitchen aesthetics and functionality too!
Get Your Cabinets Fast.
At Quick Ship Kitchens, "quick" is in our name for a reason. We understand how construction on a new house or a renovation can be severely halted or delayed due to long lead times on essential components. When you order your Online Kitchen Cabinets we direct deliver your new kitchen cabinets to your home in 1-2 weeks. Other assembled kitchen cabinets usually arrive in 5-8 weeks. Your cabinets are shipped direct from the factory and will arrive by a qualified local 3rd party delivery carrier or a manufacture's logistics team. No worries about having your new cabinets damaged or lost in the mail.
Not only should you be confident about the purchase of your online kitchen cabinets, but you'll also be satisfied with the amount of money you saved.
Online Kitchen Cabinets, Vanity Tops, and Hardware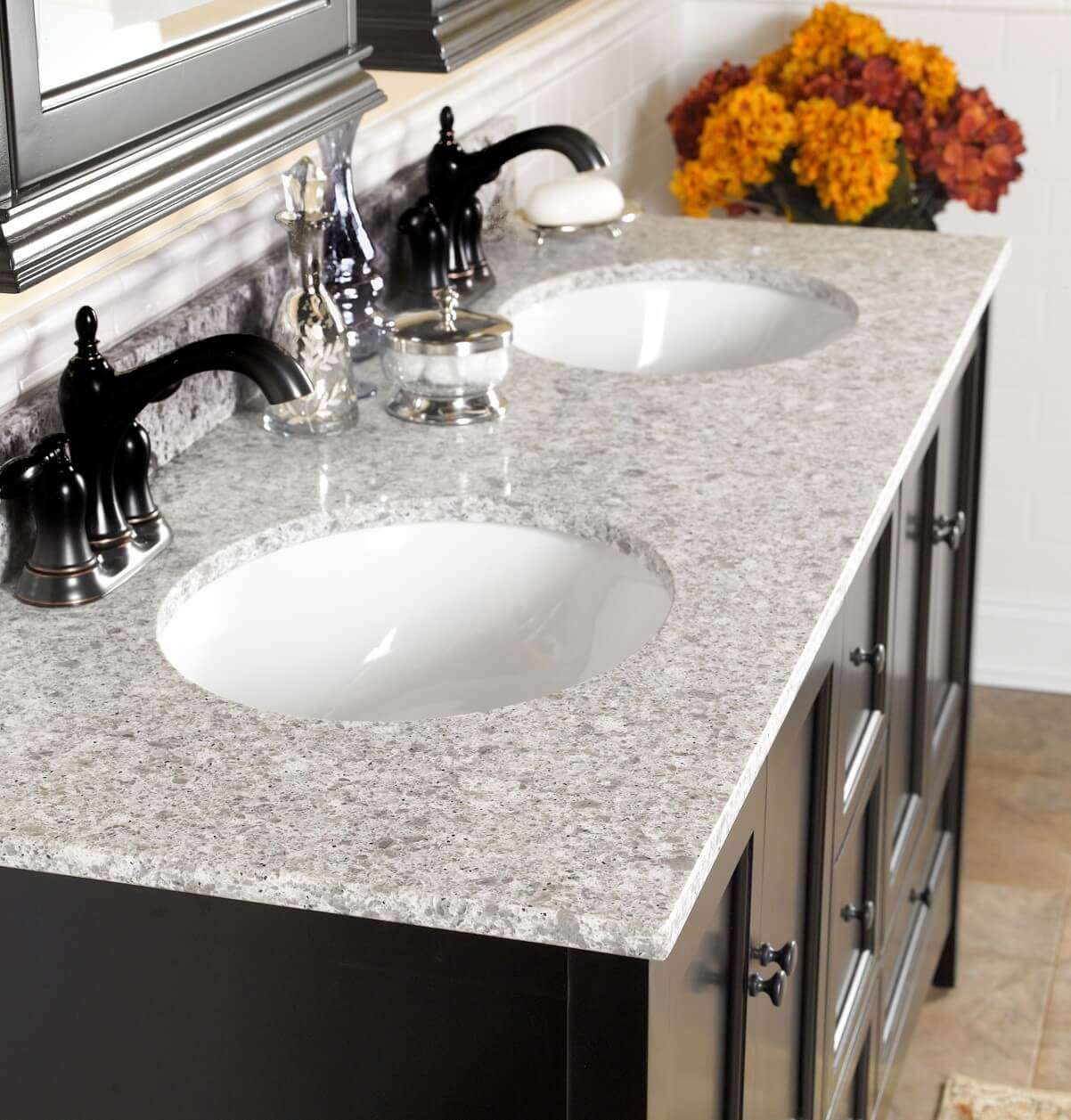 Now that you're thinking about the changes you want to make to your kitchen, why stop at cabinets? If you're ordering Online Kitchen Cabinets you're most likely not keeping your scratched up vanity top anymore either.
Quick Ship Kitchens also offers high-quality cultured marble, granite, and quartz vanity tops. We offer a variety of sink colors and styles. Our vanity tops come with pre-cut holes for faucets and a sink already installed. You can have confidence that your vanity tops will fit right the first time.
Along with vanity tops, you're going to need new hardware too.  New cabinet hardware can add that extra bling your kitchen needs. Going for a certain style or color scheme? Cabinet hardware can make or break the modern style you're trying to achieve. Shop our Jeffery Alexander hardware in a variety of styles and colors to really sell your new kitchen's style.
Order Your Online Kitchen Cabinets from Quick Ship Kitchens today
Give yourself a new project while in quarantine that will improve your mood and increase the value of your house like a kitchen remodel. With Online Kitchen Cabinets from Quick Ship Kitchens, updating your home has never been safer, easier, or affordable. Our products are great for DIY-ers, house flippers, or even new builders.
Check out our design help guide. Our team works with your plans to give you an in-depth estimate with no surprises. Contact us to get started on building your dream kitchen today!