If you are getting ready to start a home makeover project, you may already know how time-consuming it can be. The first part of the job is to design your new kitchen. This means to look at the space you have and see if you want to change the layout or keep it the same. From there you need to start the fun part, picking out the items you want to use. Many times, this means you are looking for brand new cabinets, countertops, hardware, appliances, and backsplash.
What if I told you that the turnaround time can be anywhere from five to eight weeks! This makes wanting to start a new project seem like an impossible feat! Not only that, but the New Jersey RTA Cabinets also that you receive from the other companies are cheap quality and a hassle to assemble. With Quick Ship Kitchens, it does not have to be. If you order cabinets with us, you will have our top-quality cabinets delivered to your door in as little as one to two weeks.
Why Choose Quick Ship Kitchens?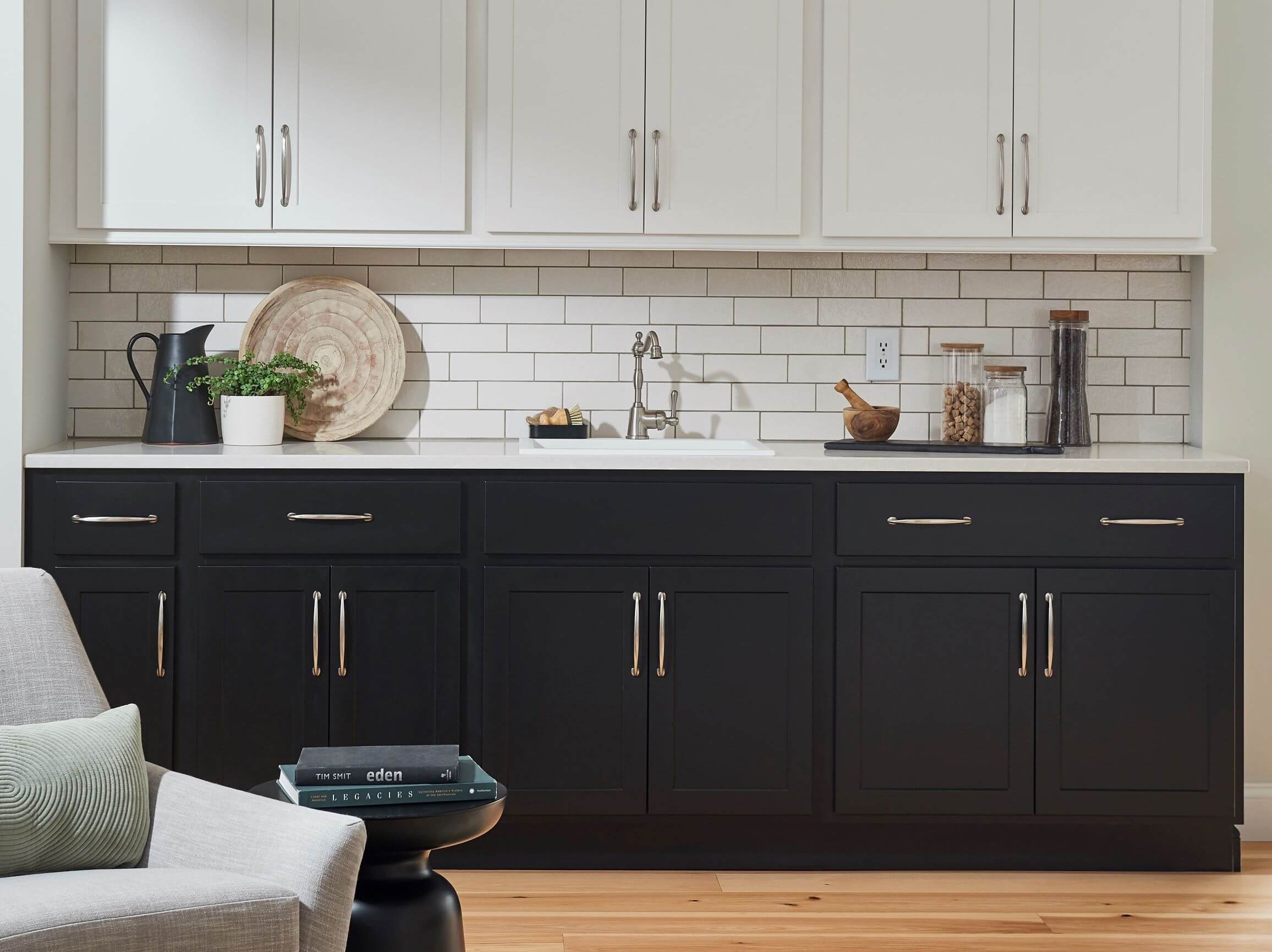 Quality- Unlike all of our competitor's New Jersey RTA Cabinets, all of our cabinets are built with solid maple doors, all-plywood box construction, and dovetail drawers. Our cabinets skip the cheap cams, brackets, and clips used with in-home assembled cabinets. To see the superior quality of our Wolf Classic Cabinets for yourself, you can order a sample of any of our door styles and colors.
Speed- Another reason Quick Ship Kitchens stands up against our competition is our rapid shipping speeds. All of our already assembled and in-stock allowing our cabinets to get to you in as little as one to two weeks. Additionally, all of our cabinets are custom factory assembled saving time during installation. Our competitor's New Jersey RTA Cabinets arrive at your door in many pieces and parts leaving hours of assembly time before you can install them into your home.
Designing Your Kitchen with Us
Here at Quick Ship Kitchens, we want to take the stress out of your kitchen makeover with our Design Guide to make sure you order the correct cabinets. Our Guide uses 4 easy sections to be able to get you the most accurate information for your new kitchen.
Step One: Sketch, Layout, and Measure your Kitchen
Step Two: That pictures of your current kitchen.
Step Three: Fill out our form to let us know of any additional details or accessories for your kitchen.
Step Four: Submit your Design Request Form.
Once all of this is completed one of our design experts will put together all of the information you need to be able to order your new kitchen while keeping your budget and style in mind. Our Design Guide with help you feel like a professional contractor.
Ordering Your New Kitchen
Once you know all of the different sizes of cabinets you will need, it is time to pick out your kitchen cabinets! Quick Ship Kitchen's cabinets are the esteemed All-American-made Wolf Cabinets. There are more than 50 different styles and colors to choose from. We have cabinets to fit any style and budget. All of our cabinets come with a touch-up kit to keep your kitchen cabinets looking brand new for years to come.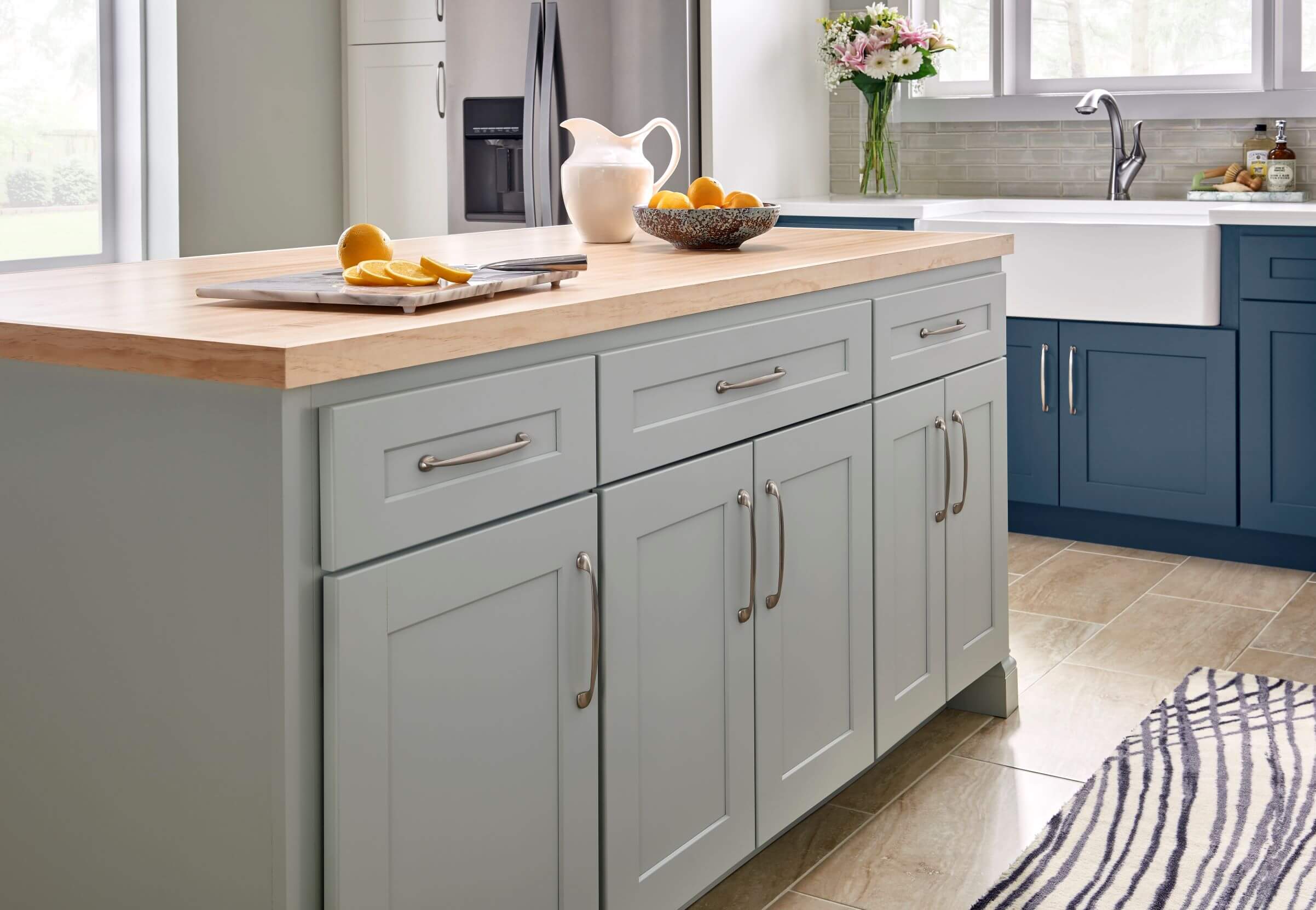 Once you have picked your kitchen cabinet, you will want to pick out your new kitchen hardware. Where better to start than Quick Ship Kitchens! Not only do we specialize in cabinets, but we also have many styles and finishes to match any style of home.
What to Expect Next
Once your kitchen cabinets and hardware has been ordered, you can expect your cabinets to arrive at your front door in as little as one to two weeks, unlike our competitor's New Jersey RTA Cabinets. When your items arrive, make sure to note any issues or damages. While it is rare, issues can occur during delivery and we want to make sure it is fixed. If there are any damages, make sure to contact a representative within 14 days for us to make it right!
Get Started with your Better Than New Jersey RTA Cabinets Today!
After all of the research is done, you will see why the best choice is to order your cabinets from Quick Ship Cabinets. If you do not know where to start, do not hesitate to use our Design Guide to get more information on your new kitchen design. We cannot wait for you to order your new kitchen cabinets with us.