When you're remodeling your kitchen, one of the biggest decisions you'll have to make is which type of cabinets to use. While custom-built cabinets may have a bit more design flexibility and stock cabinets are cheap, New Jersey Prebuilt Kitchen Cabinets are the best way to go. With prebuilt cabinets, you get to customize your cabinetry while also saving money.
At Quick Ship Kitchens, we offer prebuilt cabinets that are beautiful and long-lasting. If you want to explore your cabinet options, check out our online gallery. If you have any questions about our products, feel free to reach out—you can give us a call at 1-888-784-0322 or email [email protected]. To learn more about why prebuilt cabinets are the best option, keep reading; we've come up with six reasons why you should choose prebuilt kitchen cabinets when you get your next kitchen makeover!
6 Reasons to Choose New Jersey Prebuilt Kitchen Cabinets
Looking to redo your cabinets and add some storage space to your kitchen, but not sure where to start? Prebuilt kitchen cabinets are an easy way to do it, and they have several benefits that will make your kitchen renovation easier and more enjoyable! Here are the six best reasons to choose New Jersey Prebuilt Kitchen Cabinets.
1. They're Inexpensive
The cost of cabinets is usually one of the biggest concerns for a home improvement project. That's why prebuilt cabinets are so attractive; they're a lot cheaper than custom-built ones, but they have all of the same great design features. And because cabinet selection is made upfront long before installation, you know exactly how much to budget for your cabinets—there are no surprise additional costs three or four months into your new kitchen remodel.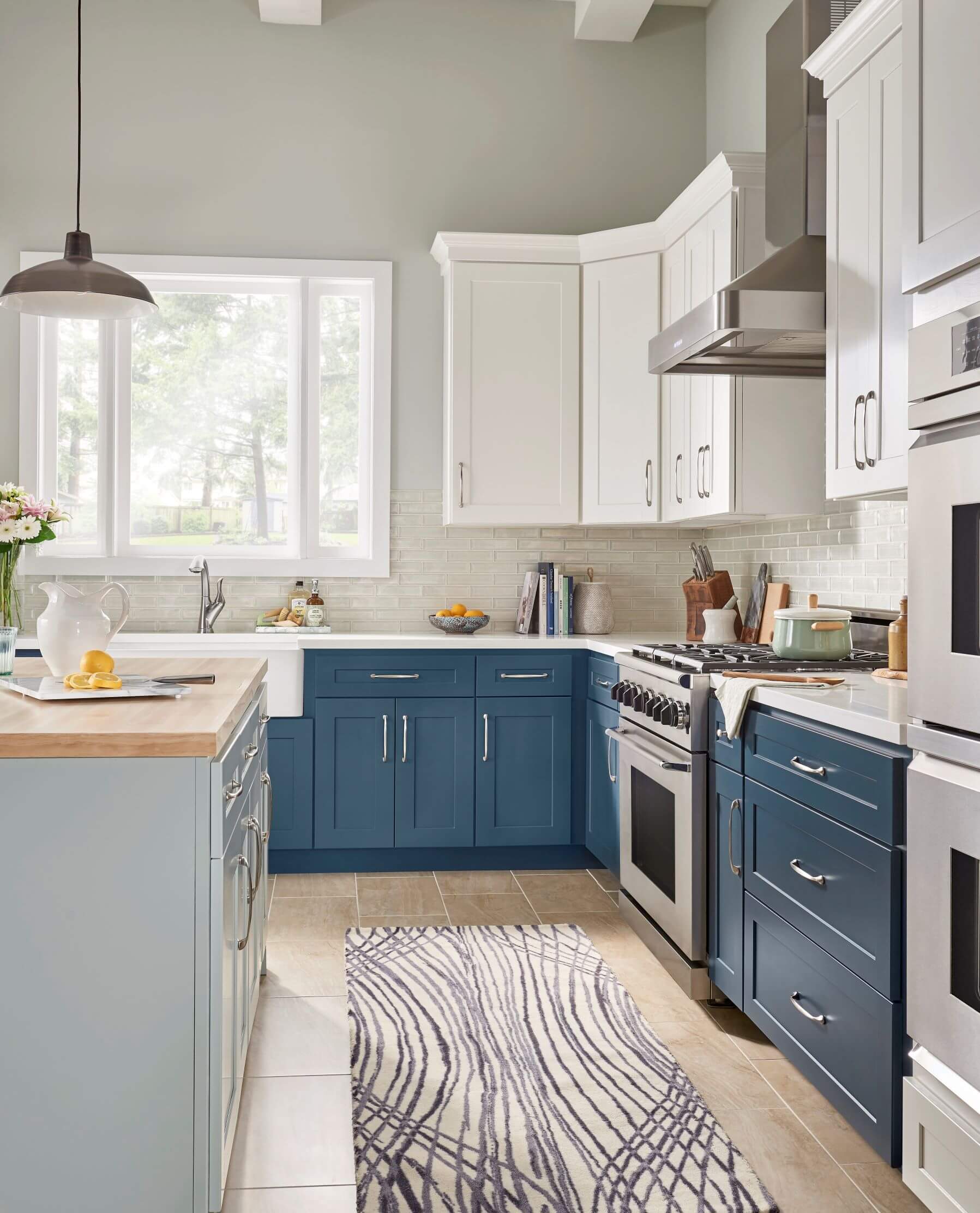 2. They're Sturdy
Prebuilt cabinets are made to last; they're given extra attention during manufacturing to ensure they are strong and sturdy. The average life of stock cabinets is between 10 and 15 years, while pre-built cabinets can last for 20 years or more. So if you want your kitchen to look better and last longer, then take advantage of prebuilt cabinets.
3. They're Customizable
One of the most appealing things about prebuilt kitchen cabinets is that they are customizable. When you order your cabinets, you can choose different colors, materials, and styles all in one package. You can also get some great extras like hidden hinges and even soft-close hinges. These extra features will make your kitchen feel more customized and unique but with a price that isn't as steep as going custom.
4. They Ship Quickly
One of the biggest hassles in buying custom-made cabinets is waiting for them to be built and installed. You don't want to put off your kitchen remodel as you sit around waiting for cabinets to be created. With prebuilt cabinets, you don't have to; they arrive quickly-within 7 to 14 days—and come already assembled, saving you a lot of hassle and time. The result is that you'll be able to put your kitchen together faster than if you'd ordered custom cabinetry, which could take several weeks or even months.
5. They Fit Better
Stock cabinets only come in a few pre-selected sizes, which makes it difficult to configure your kitchen correctly. While it may look like you're saving money by purchasing the cheapest option, what you actually end up doing is wasting it on a sub-par final product that doesn't fit together properly.
Prebuilt kitchen cabinets are a much better fit; they're designed to match the exact specifications of your kitchen. At every step of their build process, the cabinet manufacturers carefully measure and plan out their cabinetry, ensuring everything is laid out precisely according to plan.
6. They're Easy to Install
Prebuilt cabinets are also incredibly easy to install. You don't need to have any carpentry experience or hire a contracting crew to get the job done. The cabinets are built at the factory and shipped already put together. Once you receive them, all that's left for you to do is hang the cabinets up!
Contact Us for Your Kitchen Cabinets Today
Prebuilt kitchen cabinets are a great option, especially if you want customization but you're on a tight budget. Installation is quick and easy—the cabinets are delivered fully-assembled right to your door within 7 to 14 days.
To order your New Jersey Prebuilt Kitchen Cabinets, contact the team at Quick Ship Kitchens. We'll even provide design help if you're not sure which options to choose or how to take measurements. To get started all you have to do is call 1-888-784-0322 or fill out the contact form on our site.