Kitchen cabinets are one of the most important aspects of kitchen design, particularly if you want to make your kitchen look great and expand its functionality at the same time. While you may think that custom-built cabinets are the only way to go, New Jersey Preassembled Kitchen Cabinets can actually be more affordable, offer as many options, and look just as beautiful when compared to custom-made units.
At Quick Ship Kitchens, we offer high-quality preassembled cabinets in a wide range of styles. Our cabinets are built by professional assemblers and shipped directly to your home in just 7 to 14 days. If you'd like to talk to a member of our staff about ordering preassembled cabinets, you can give us a call at 1-888-784-0322. You can also reach us by email at [email protected].
If you're still shopping around for cabinets but aren't sure if preassembled cabinets are right for you, keep reading; in this guide, we'll teach you everything you need to know about preassembled kitchen cabinets.
What Are New Jersey Preassembled Kitchen Cabinets?
Just as the name implies, preassembled kitchen cabinets are built at the factory prior to shipment. Preassembled cabinets are often confused with stock cabinets, but there are several major differences between them. Stock cabinets are also built-in advance, but they only come in a few set sizes and offer no customization options.
On the other hand, preassembled kitchen cabinets are designed to meet your exact specifications; they aren't built until the manufacturer has your exact kitchen measurements and desired layout. You can also customize your preassembled cabinets by specifying the door type, color, style, hardware, configuration, etc.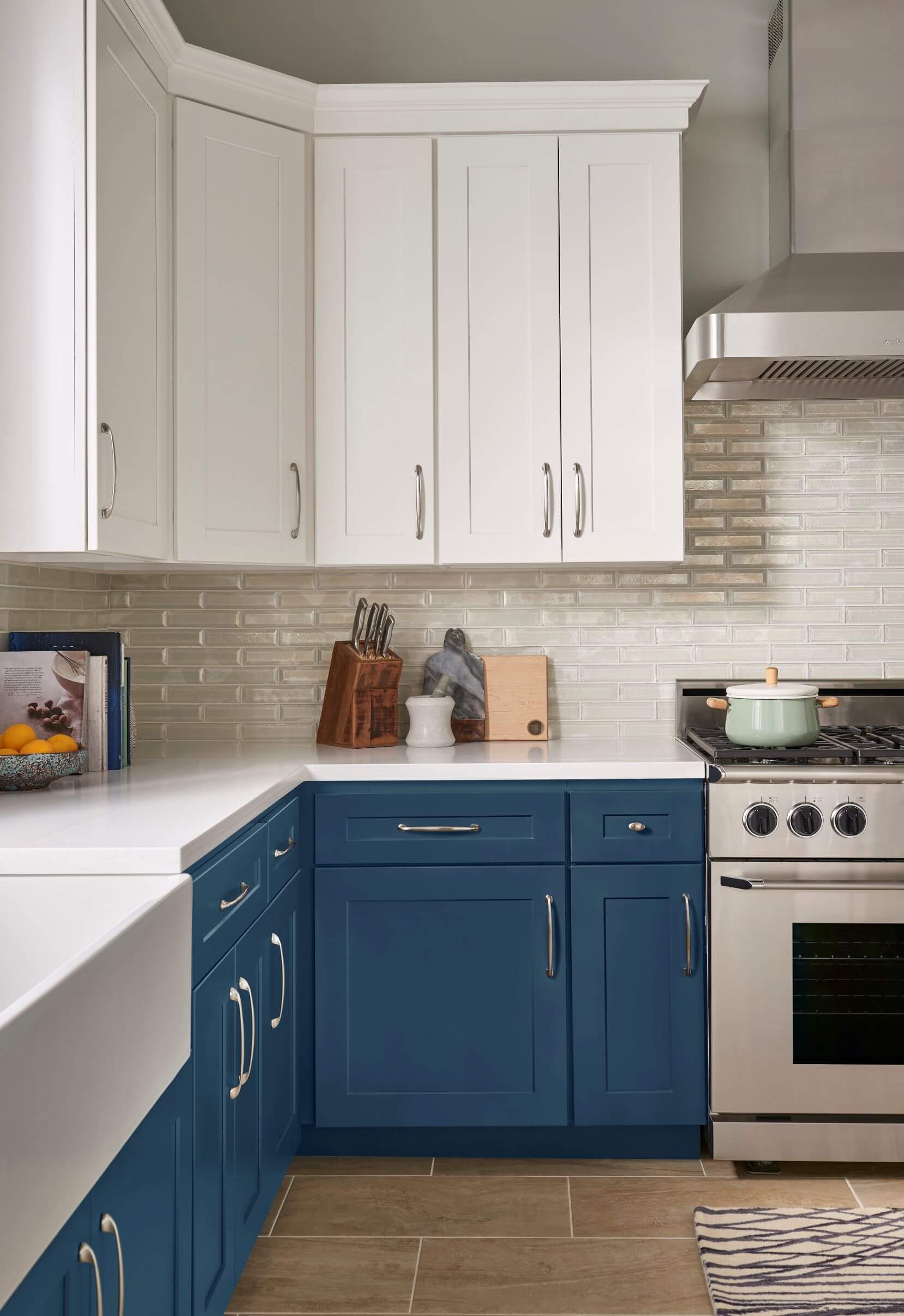 What Are the Advantages of Preassembled Kitchen Cabinets?
There are many different advantages to purchasing preassembled kitchen cabinets, including:
Preassembled kitchen cabinets are much more affordable than custom-made cabinetry.
Unlike stock cabinets and ready-to-assemble (RTA) cabinets, preassembled kitchen cabinets offer several customization options.
Preassembled kitchen cabinets are built to your exact measurements, so they fit better than stock and RTA cabinets.
Preassembled kitchen cabinets are built with better materials than stock cabinets and ready-to-assemble cabinets, which makes them much sturdier.
Preassembled kitchen cabinets arrive fully assembled, saving you time over DIY options like RTA cabinets.
Installation of preassembled kitchen cabinets is easy—all you have to do is hang them!
What Are the Disadvantages of Preassembled Kitchen Cabinets?
While preassembled kitchen cabinets are the best choice if you want both affordability and customization, there are a few downsides, such as:
While you can customize many features on preassembled cabinets, they don't offer the same wide range of options as custom-made cabinetry.
Hanging the cabinets is easy to do, but you might want to hire an installer to ensure it's done correctly (which can cost money.)
Since these cabinets are shipped from an off-site location, it may be difficult for installers to make changes to the cabinets if you decide to alter the configuration after purchase.
How Can I Choose the Best Preassembled Kitchen Cabinet Style?
There are lots of cabinet styles out there, so you'll have plenty of options to choose from. It may seem overwhelming when you start looking at all the choices, but don't worry—even if you're starting from scratch, finding the right cabinet style will be easier than you think. Here are a few things you can do to help narrow down the choices and find cabinets you love:
1. Look at Pictures
If you're not sure what style to select, one of the best things to do is look through pictures of cabinetry. You can do this either online by looking through a vendor's photo gallery or by thumbing through magazines. Make note of which styles jump out at you—this will help you focus on styles you prefer.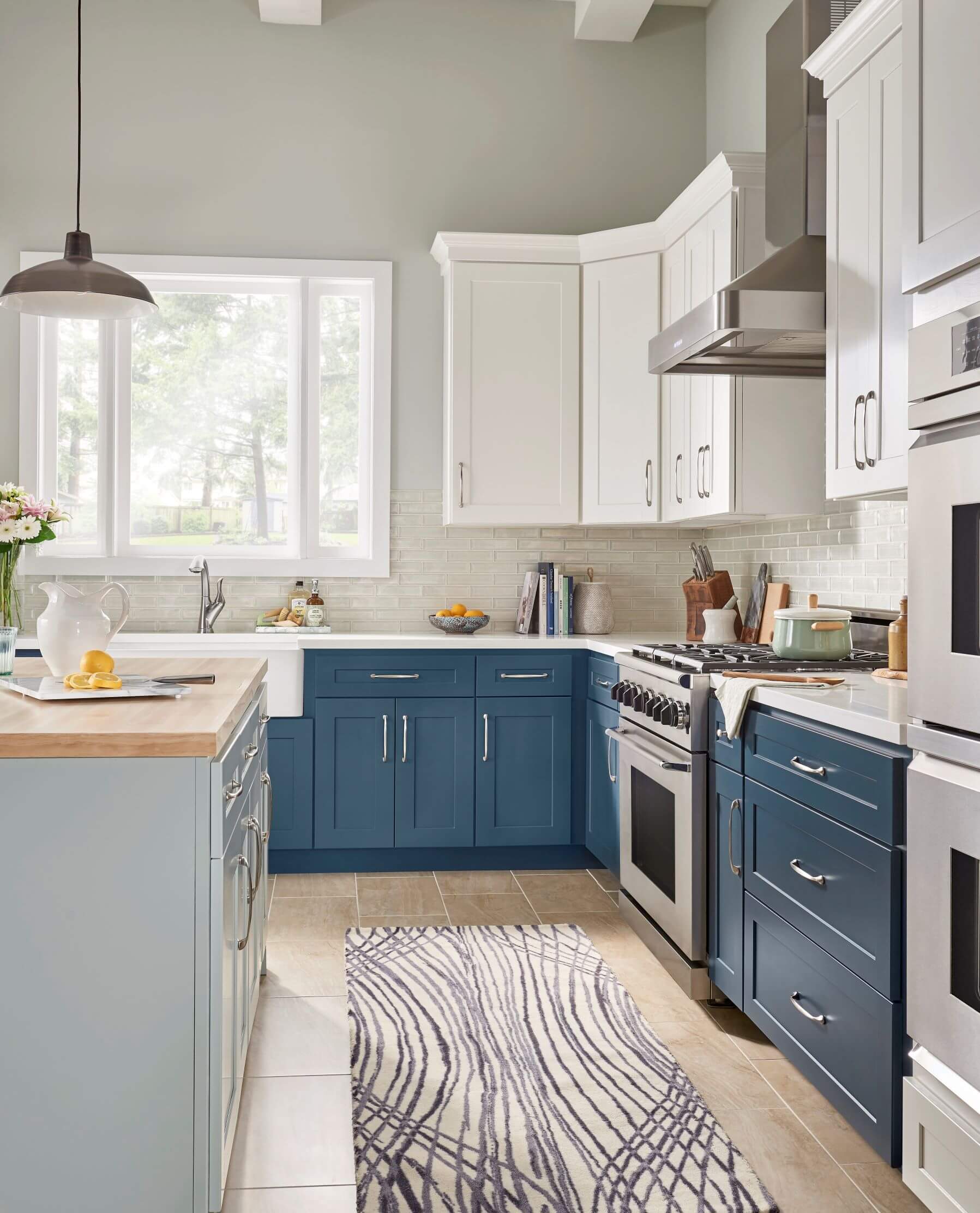 2. Evaluate Your Current Décor
Once you've found some photos of cabinets that you truly love, you'll need to compare those to how your home is currently styled; the goal is to avoid purchasing cabinets that will clash with your home's current décor. For example, if most of your home is decorated in a contemporary style, an ornate French country-style cabinet will look tacky and clash with the rest of your home.
3. Order Sample Doors
Another way to narrow down your choices is to order sample doors from online vendors. That will make it much easier for you to visualize how the completed cabinets will look in your kitchen.
4. Get Design Help
If you're having trouble settling on one option, bring in some outside help. At Quick Ship Kitchens, we offer free design assistance to all potential customers; we'd be more than happy to help you find cabinets you love.
Contact Us New Jersey Preassembled Kitchen Cabinets
Preassembled cabinets are a great way to get high-quality customized cabinetry while saving time and money. If you're ready to order your New Jersey Preassembled Kitchen Cabinets, give Quick Ship Kitchens a call at 1-888-784-0322 or fill out the contact form on our website.