Are you ready to start your kitchen make-over, but do not know where to start? It can be hard to navigate where to purchase your new cabinets since there are so many places you can shop. It is our goal at Quick Ship Kitchen to make cabinet buying easy. All of our cabinet options are available in one place for your convenience.
Whether you need kitchen cabinets for a brand-new home or a simple remodel, we are here to give you the kitchen you have always dreamed of. If you have any questions, do not hesitate to contact our Design team!
Why Choose New Jersey Online Kitchen Cabinets?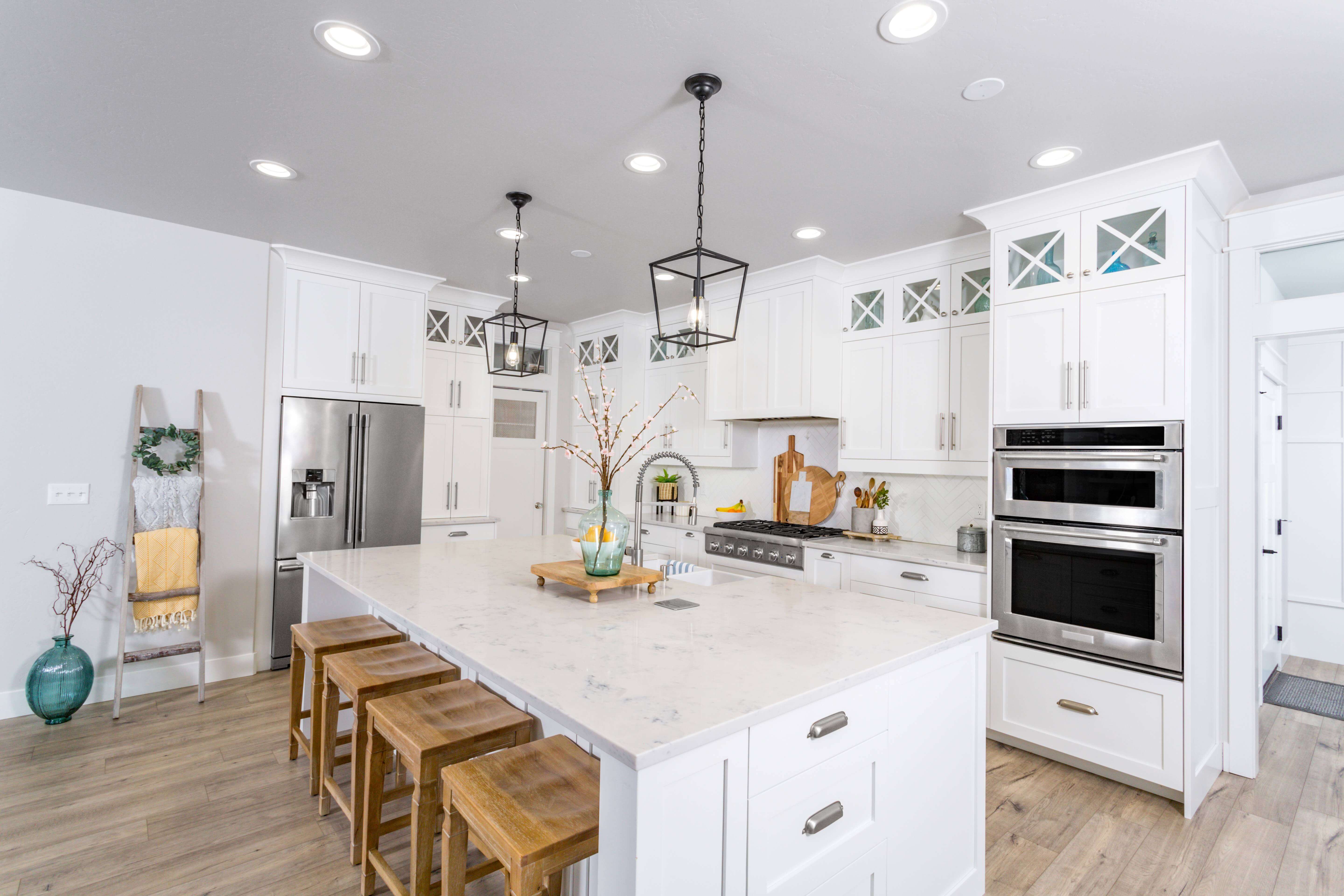 Top Quality – All of our Wolf Classic Cabinets are made with solid maple dovetail drawers and all plywood box construction. To get them to you quickly, we do not need to sacrifice quality since all of our cabinets are custom factory assembled when they get to your door. Our cabinets do not use cheap cams, brackets, or clips. If you would like to see the quality for yourself, Quick Ship Kitchens offers samples on all of our cabinet doors.
Speed – Unlike all of our competitors' shipping times being five to eight weeks, our New Jersey Online Kitchen Cabinets arrive at your door in one to two weeks. All of our cabinets are always in stock; therefore, you do not have to wait longer just to wait for them to become available. This saves you weeks of shipping times. We are able to get them to you quickly.
Not only are we able to offer fast shipping, but all of our cabinets are also preassembled, so you do not have to waste precious time putting together each piece of your cabinet. Not only will this save a lot of arguing over the assembly instructions or paying a contractor to do it for you.
Design Help – While quick shipping and top-quality seem reason enough to pick our New Jersey Online Kitchen Cabinets, you may be hesitant to start the process without knowledge of kitchen design. That is why Quick Ship Kitchens is here to help with the design process. Our Design Guide has three steps to assist in creating an accurate quote for your kitchen cabinets. These steps consist of sketching your kitchen's layout, getting measurements, taking photos of your kitchen, and filling out our help form. In this form, you can specify if you would like any additional cabinet accessories or if you have a specific budget. This will also help us learn about your style and price range to get you an accurate quote for your kitchen cabinets.
Ordering Your New Online Kitchen Cabinets
Once you have received your customized quote and have your future kitchen cabinets picked out you can start your cart from the comfort of your couch. When you order with us, all of our New Jersey Online Kitchen Cabinets come with a touch-up kit to keep your cabinets looking new for years to come. Not only can you order all of your cabinets through Quick Ship Cabinets, but we also offer cabinet hardware in many finishes and styles to be able to match the rest of your home.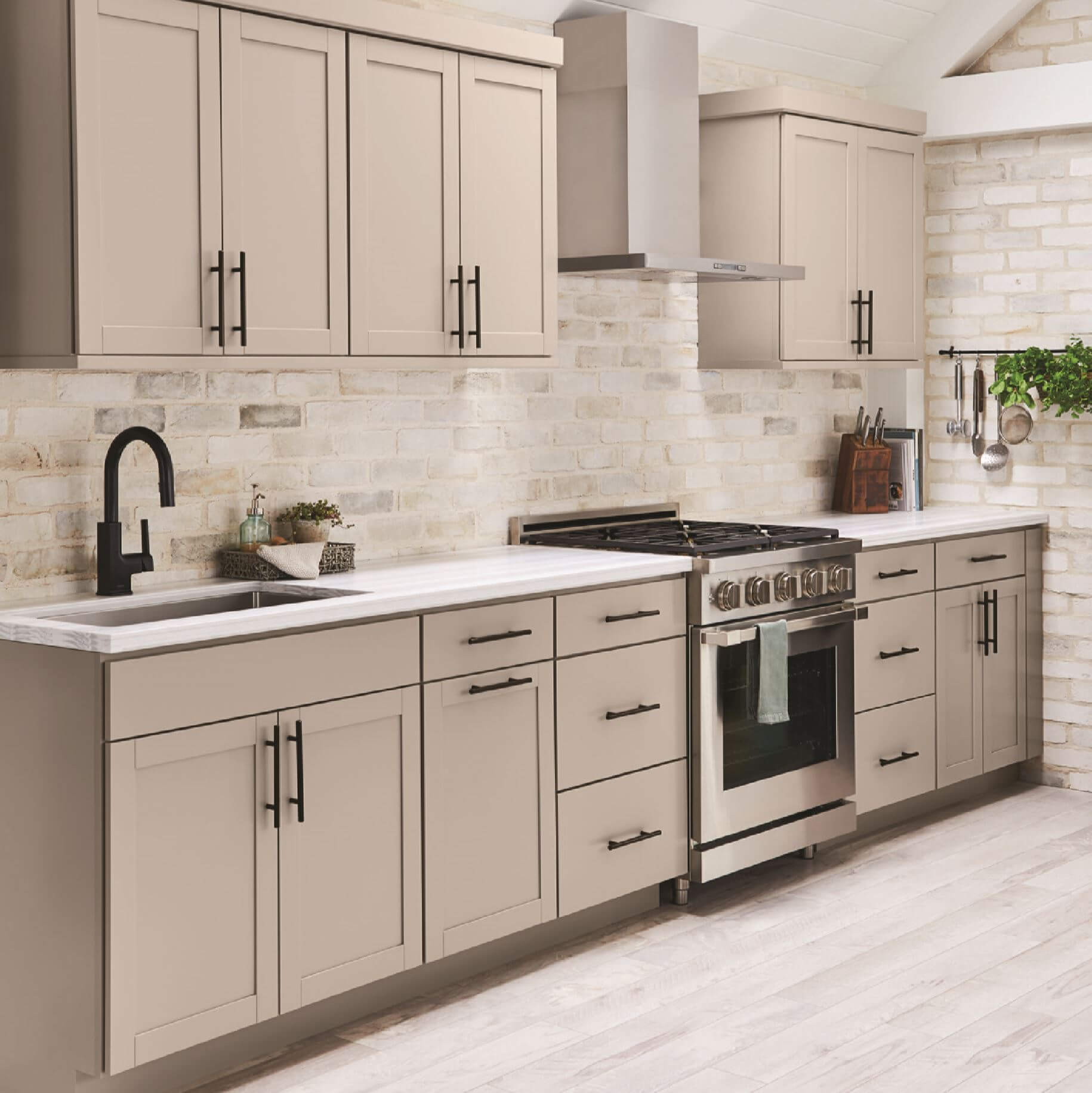 Since all of our cabinets are preassembled, you can start installing them as soon as they arrive at your home. Once your new cabinets come in you will want to take pictures and note any damages that may have happened during the delivery. If there is any damage, you will want to contact our customer service department within two weeks so we can make it right.
Enjoying Your New Jersey Online Kitchen Cabinets
Once you have placed your order and installed your brand-new kitchen cabinets from our online store, you can enjoy cooking a big holiday meal in your new beautiful kitchen. All of your visitors will be impressed with your style, while you get to brag about how easy the process was.
If you are ready to be the envy of your friends and family, feel free to use our Design Guide to get your customized quote today. We cannot wait for you to have the kitchen of your dreams at half the price you thought it would be.