If you're thinking about a New Jersey Kitchen Remodel, you have many decisions to make before you start spending money. Will you hire someone to do the work or do it yourself? What kind of layout would look best? Should you purchase new appliances? What type of cabinets should you buy?
With so many questions, it can be hard to know where to start. Thankfully, there's a team of professionals at Quick Ship Kitchens ready to help you with one of the most important aspects of any kitchen remodel—the cabinets.
At Quick Ship Kitchens, we've helped countless homeowners just like you all across the country. We offer high-quality cabinetry that's custom-made to fit the exact specifications of your kitchen. And because our cabinets are factory assembled, they cost a lot less than what you'd pay for most customized options without sacrificing quality. We even offer free design assistance to all potential customers so you can get the exact kitchen you've been dreaming of.
If you're ready to start designing your new kitchen, then fill out the Design Request Form on our website. If you have any questions about the design process, our products, or anything else, feel free to give us a call at 1-888-784-0322 between 9AM to 6PM Monday through Friday. To learn more about how to have a successful kitchen remodel, keep reading; we've prepared a brief guide below with tips on remodeling your New Jersey kitchen.
5 Steps to Follow for a Successful New Jersey Kitchen Remodel
When planning your kitchen remodel, you'll want to use the best practices available to ensure you get the most out of your investment. You might be tempted to cheap out on certain parts of the remodel, but if you do this, you'll end up having to do it all over again in just a few years. To help you avoid this, here are five tips for a successful New Jersey kitchen remodel that will look great and save you money long-term.
1. Assess Your Kitchen
The first thing you need to do is assess your current kitchen. Spend some time thinking about why you want to remodel and what your primary purpose is. Do you want more storage space? Are the cabinets outdated? Do you want a more user-friendly layout? Decide what in your kitchen works and what doesn't then make note of what you'd like to change.
2. Consider Your Budget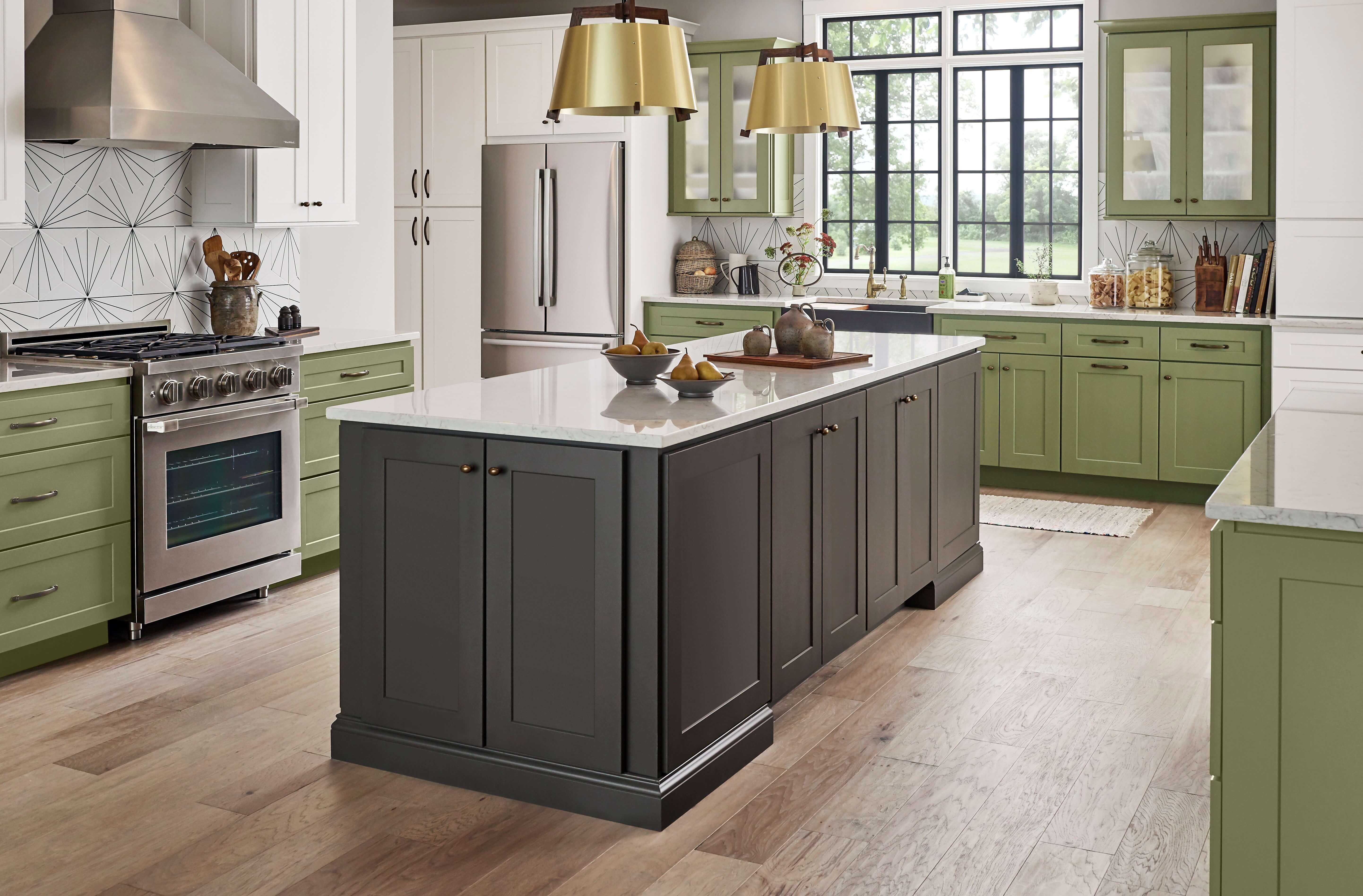 Once you have a good idea of what will be included in your kitchen remodel, the next step is to set a budget. If you don't determine a budget in advance, you could waste a lot of time looking at cabinetry, flooring, appliances, and countertops that you love but can't afford. Be clear on how much you're willing to spend on the total kitchen remodel before moving forward.
3. Determine Your Contribution
As you're setting your budget, you'll also need to determine how much of the work you're willing to do and how much of it will need to be completed by contractors. There is no right or wrong answer here; it all depends upon your skills and whether you prefer to invest either your money (by hiring a contractor) or your time and energy (by doing it yourself).
4. Create a Layout
Regardless of the size and scope of your New Jersey kitchen remodel, it's vital that you create a layout of your kitchen to work from. Even if all you're doing is replacing your cabinets, it's a good idea to draw up a schematic to show where exactly you want the cabinets placed, what size they'll need to be, where appliances will be located, etc.
5. Focus on Quality
After you've decided what's included in the remodel and created a layout to follow, it's time to start shopping around for materials. As you're assessing your choices, don't feel like you have to buy the cheapest option every time; it's better to focus on long-lasting high-quality materials instead of cheap ones that may only last a few years. For example, you'd be better off purchasing factory-built cabinets than settling for cheap ones that you assemble yourself.
We Can Help with Your New Jersey Kitchen Remodel
Remodeling your kitchen can be an exciting prospect, but it can also be overwhelming to figure out how to make the most of your new space. If you need help with your New Jersey kitchen remodel, reach out to the team at Quick Ship Kitchens. We'd be glad to walk you through the process step-by-step so you can design your dream kitchen from start to finish! To get started, just give us a call at 1-888-784-0322 or send an email to [email protected].