If you're looking for New Jersey Cabinet Discounts, then you've come to the right place. At Quick Ship Kitchens, we offer discounted cabinets that are hand-crafted in the factory to meet your specifications and shipped directly to your door.
To order the perfect cabinets for your New Jersey kitchen, just give us a call at 1-888-784-0322 between 9AM to 6PM Monday through Friday. If you'd like help designing your cabinets, we can help with that, too; all you have to do is complete the Design Request Form on our website. To learn more about the many benefits you can enjoy by ordering through us, keep reading; we've compiled a list of reasons why our discounted cabinets are the best choice for you.
Why Choose Our Discounted New Jersey Cabinets
Purchasing discounted cabinets can save you thousands of dollars when remodeling your kitchen, making it possible to get what you want without breaking the bank. Here are a few more reasons why you should consider ordering our cabinets:
1. Customized to Your Specifications
Our cabinets can be customized to your specifications, so you can get the perfect size and style for your home. You can choose from a variety of door styles, colors, and finishes to create the perfect look for your kitchen. And, with semi-custom and custom options, you can get the exact size and configuration you need to make the most of your space.
Plus, our discounted cabinets come with added features like soft-close doors and drawers, slide-out shelves, and more. This is a great benefit for homeowners because it means you can get the cabinets you want without having to pay for custom-made cabinetry.
2. More Affordable than Custom-Made Cabinetry
Custom-made cabinets can be expensive, and if you're on a budget, purchasing our New Jersey cabinets at a discount is a great alternative. Because our cabinets are built in the factory, the assembly process is much more efficient—and less expensive—compared to custom-made. When you purchase our discounted cabinets, you're getting the same quality product as you would if you paid full price, but at a fraction of the cost.
3. A Better Option than Stock Cabinets
If you're planning a kitchen remodel, you may be considering stock cabinets from a home improvement store. But did you know that factory-built cabinets are often a better choice? Here's why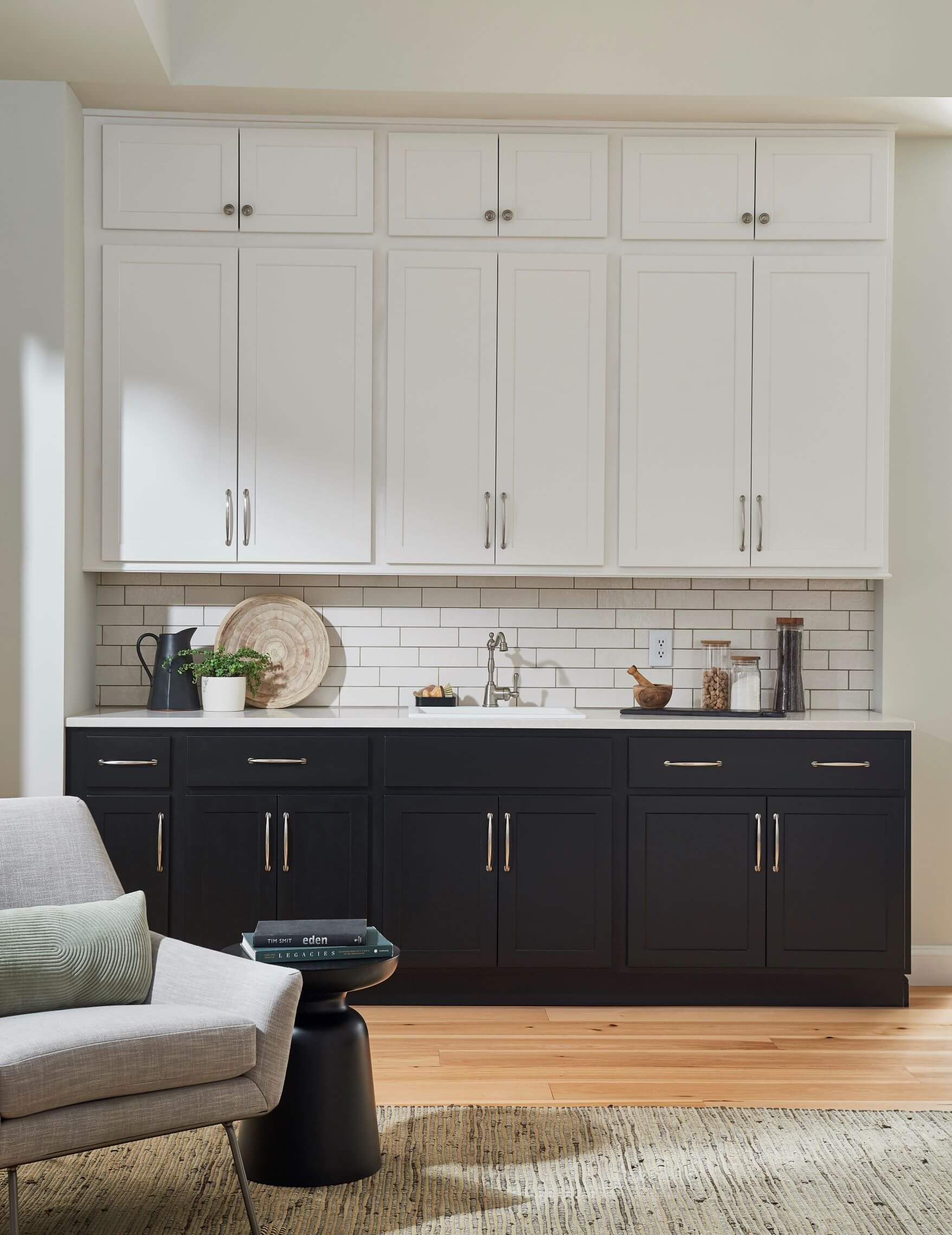 Our factory-built cabinets have been created with the latest technologies in design and production and have increased resistance to moisture and humidity damage.
Our discount cabinets offer more customization options than the stock models found at most home improvement stores.
The prices on our customized discount cabinets are often lower than the price for similar products sold by a local supplier or contractor.
The quality of our factory-made cabinets is higher because they're assembled by cabinetry professionals and then thoroughly inspected before they leave the manufacturing facility.
4. Made in the USA
All of our discounted New Jersey cabinets are made right here in the United States. Why does this matter? Because cabinets made in the USA are typically crafted from higher-quality materials than those made overseas. Plus, they're subject to stricter quality control standards, so you can be sure you're getting a product that will last.
5. Free Shipping on Qualified Orders
Our affordable cabinets can be a great way to save money on your kitchen renovation. Free shipping on orders of $3000 or more is an added bonus that can help you stay within your budget. Plus, our cabinets often come with additional features that may not be available with other low-cost cabinet suppliers. By taking advantage of our New Jersey cabinet discounts, you can get the kitchen of your dreams without breaking the bank.
6. Arrive Fully Assembled and Ready to Install
When you purchase our pre-built cabinets, they arrive fully assembled and ready to hang. Installation is easy and can be done by anyone with basic handyman skills. By having the cabinets arrive fully assembled, you save yourself both time and money.
Contact Us for New Jersey Cabinet Discounts
If you're looking to create the kitchen of your dreams but you don't want to spend a fortune, then contact Quick Ship Kitchens. We can build high-quality discount cabinets that are built to your exact specifications. To get started, contact us by calling 1-888-784-0322 or sending an email to [email protected].