If you're thinking about remodeling your kitchen, one of the most important decisions you'll have to make is deciding on cabinets. Since they're typically the most expensive piece of furniture in the room, your choice will impact both the function and style of your kitchen as well as how much you can spend on other parts of the room. With so many options out there, it can be hard to figure out which one will work best for you.
The best option for style and affordability is assembled kitchen cabinets. These are an excellent choice because they're built to fit the exact measurements of your kitchen, but they cost a lot less than custom-made cabinetry. They're also studier and offer a wider range of styles and colors compared to stock and ready-to-assemble cabinets.
If you're interested in purchasing New Jersey Assembled Kitchen Cabinets, contact the team at Quick Ship Kitchens. Our team will walk you through the design and purchasing process, ensuring that you end up with high-quality cabinets that you love. To get started, simply call 1-888-784-0322 or fill out the contact form on our site. If you additional need help choosing your cabinets, keep reading; we've provided a brief guide below.
How to Choose New Jersey Assembled Kitchen Cabinets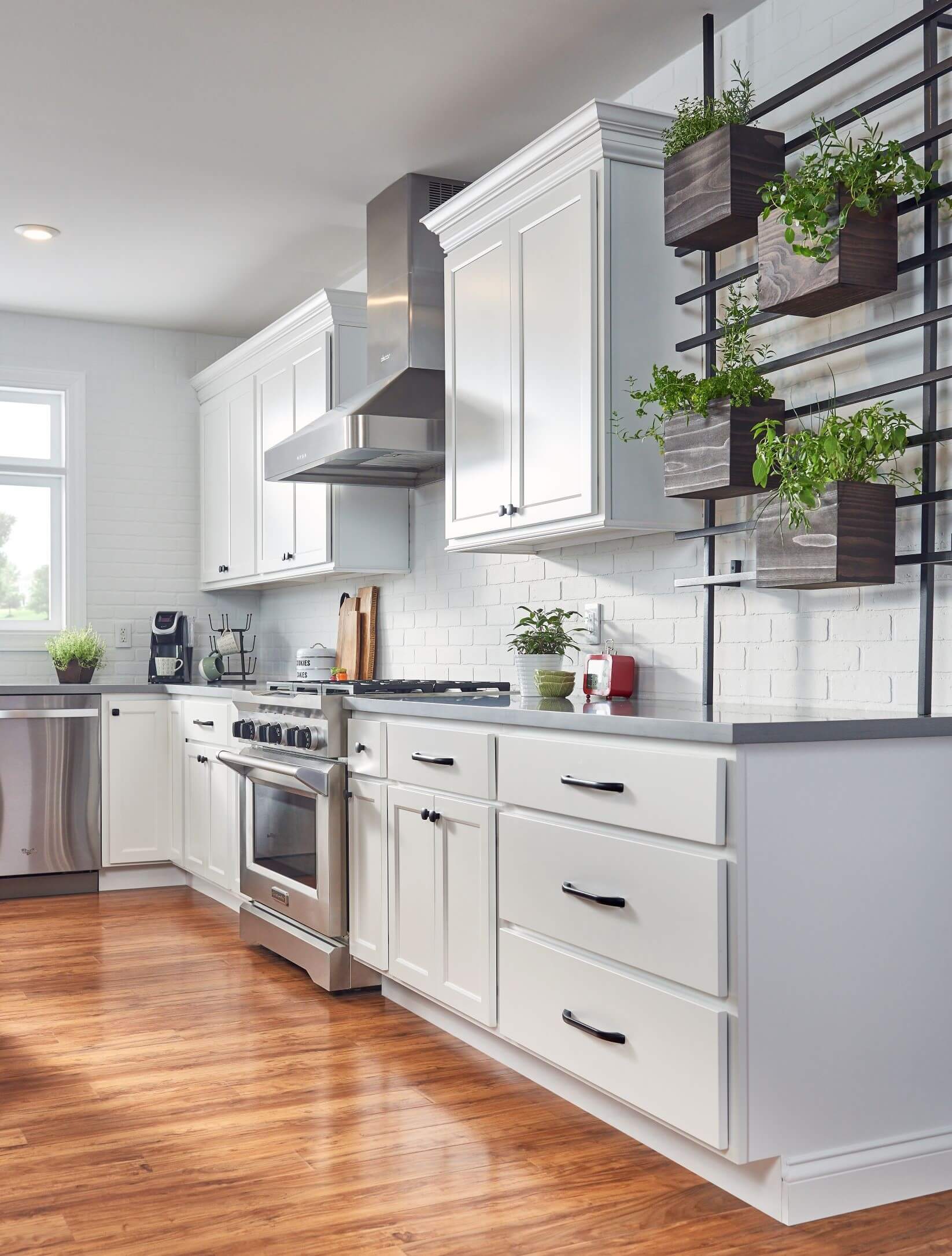 If you're looking to add new kitchen cabinets to your house, you probably have lots of questions about how to find the best product. Before you make your final selection, it's important to consider several factors to find cabinets that will work with your budget, style preference, and current kitchen décor. Here's what you need to consider when choosing the perfect assembled kitchen cabinets for your New Jersey home.
1.   Cost – The first step to finding the right kitchen cabinets is to determine exactly how much you're willing to pay and set a budget. Though assembled kitchen cabinets are one of the most affordable options on the market, the price can still range pretty dramatically depending on the company you purchase from, what type of material you choose, how many cabinets you need, etc. It's best to start with a budget in mind and then eliminate any options that don't match your needs.
2.   Cabinet Style and Color – Once you've settled on a budget, you should check vendor websites to look at the various cabinet styles and colors available. As you look through cabinet door profiles, keep in mind your home's décor, especially in the kitchen; you want to make sure that any option you choose will coordinate with your current style scheme.
3.   Knobs, Handles, and Pulls – After picking out your preferred door profile and color, the next step is to select your hardware. Though you might think a knob is just a knob, the style, and material you choose actually make a big difference in the overall appearance of your cabinets. Some of the most common options for hardware materials include Brushed Pewter, Polished Nickel, Satin Nickel, Brushed Oil Rubbed Bronze, Polished Chrome, Gun Metal, and Satin Bronze.
4.   Functionality – You also need to consider how you want your kitchen configured. For example, do you want a lazy Susan in one or more of your cabinets to provide easier access to stored goods? Or are you interested in a slide-out section where you can put your trash can? Think about what options you want and where you'd like each cabinet to be placed. To make it easier to visualize the layout, it's a good idea to sketch a diagram depicting your desired kitchen configuration.
5.   Timing – Once you've determined how you want your kitchen to be laid out, the next step is figuring out when you'd like to have your new cabinets installed. With some companies that supply New Jersey Assembled Kitchen Cabinets, you have to wait a month or more for delivery. Quick Ship Kitchen lives up to its name by offering delivery within just 7 to 14 days. Consider when you want your remodel completed then choose a company that will meet your deadline.
How Do I Buy New Jersey Assembled Kitchen Cabinets?
If you're interested in purchasing New Jersey Assembled Kitchen Cabinets, then call the team at Quick Ship Kitchens. We offer high-quality cabinets that are built to your specifications and shipped fully assembled right to your door. To get started on your order, simply call 1-888-784-0322 or send an email to [email protected]