So you've decided to renovate your kitchen. Congratulations! A Kitchen Renovation can be an exciting process, but it can also be frustrating. You might have to wait weeks for your cabinets to arrive before you can start enjoying your new kitchen. But with Quick Ship Kitchen, we direct deliver all of our cabinets within 1-2 weeks. So you'll spend less time waiting and more time cooking!
The first step in Kitchen Renovation is to look into Quick Ship Kitchens. Our supply of all American-made high-quality cabinetry at an affordable price is what we're known for.  Check out our selection today!
Wolf Classic Cabinets
Since 2018, Quick Ship Kitchens has been helping contractors, landlords, and home renovators build new kitchens quickly without sacrificing quality. We offer lots of bulk pricing discounts and free shipping on orders over $2,499. But these aren't the only way to save on cabinets during your Kitchen Renovation.
If you're a smart shopper, you very rarely purchase something sight-unseen. You want to test the quality to make sure you're getting the most for your money. At Quick Ship Kitchens, we agree. That's why we offer one free cabinet door sample and additional samples for a fee. All of our cabinets are Wolf Classic Cabinets. They are made in America with American Maple and the highest quality hardware without brackets, cams, or clips.
Take your Wolf Classic Cabinet sample with you when you shop at other stores. Try to match the quality of your sample and see if you can get the same quality for the same price. Once you get a quote for your new kitchen from Quick Ship Kitchens, you can compare it to other cabinet stores. If you get another of the same product and manufacturer from another competitive retailer that is lower in price, we will match it. That's our low-price guarantee.
Our Design Help Guide Helps Make a Kitchen Renovation Easy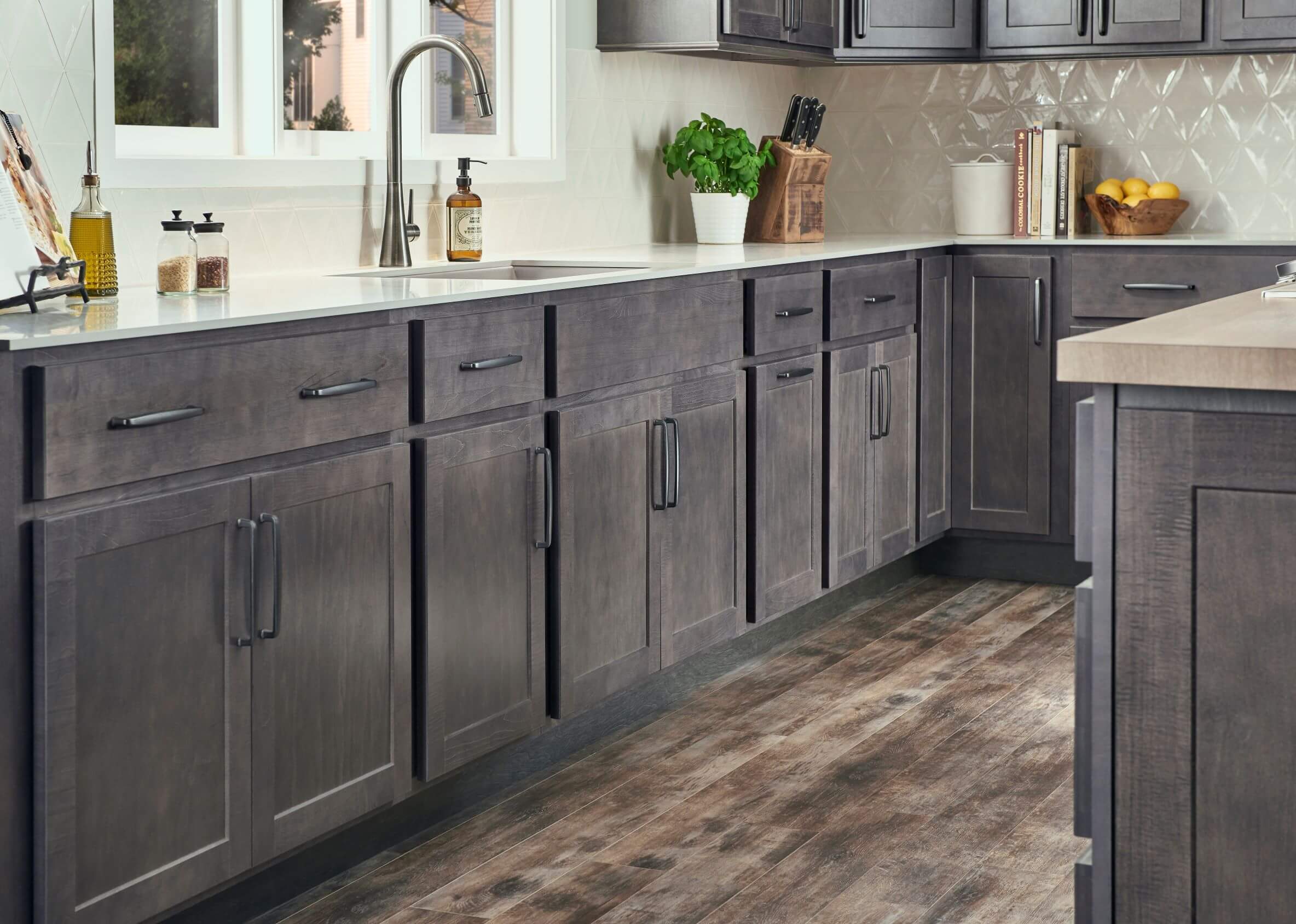 Our Design Help Guide is an excellent planning tool. Mapping out your kitchen is important for you to decide on which features you want where so you can have a clear image of your Kitchen Renovation.
Our guide is broken down into easy-to-follow steps. First, sketch your kitchen layout and take measurements. We provide graph paper you can use. Your measurements need to be accurate and include things like doorways, appliances, and windows. Second, you'll take pictures of your current kitchen and submit them to us. Finally, you'll fill out our form with any additional features you want to see if your Online Cabinet Design.
Once everything is submitted, our design team will send you a complete itemized quote for your new kitchen. If you have any design and cabinet questions, you can always contact us for more information and help.
Enjoy Your Finished Kitchen Renovation Sooner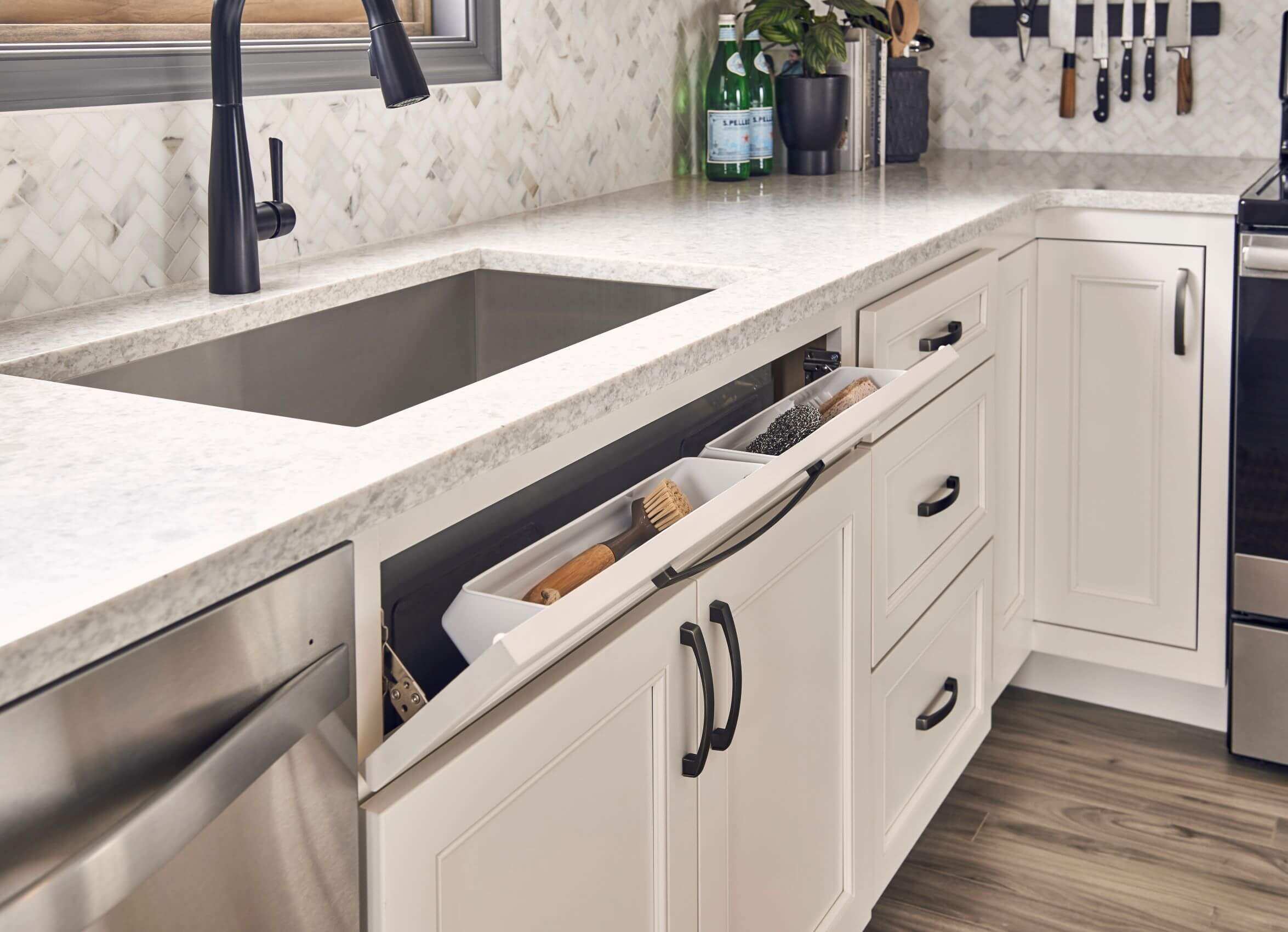 Because of Wolf Classic's superior technology that combines generations of woodworking expertise with today's latest technologies, your new cabinets will be completed and delivered to you quickly. We directly ship your cabinets in 1-2 weeks to your home instead of 5-8 weeks. This beats most standard industry wait times, so you can enjoy your Kitchen Renovation sooner.
When your cabinets arrive, you'll want to inspect them for damages just in case. If you notice any damage, call our customer service line with 14 days of your delivery and we can help set things right. Our cabinets also come standard with touch-up kits. Each kit includes a putty fill stick, touch-up marker, and a bottle of top coat, so you can fix any minor repairs yourself without wasting any time.
Our cabinets come pre-assembled, but you will have to do some work to install them into your kitchen. If you can handle a drill and a hammer, you can install your new cabinets into your new kitchen.
Start Your Kitchen Renovation with Quick Ship Kitchens Today!
In a world where everyone is staying inside more, now is a perfect time to make sure you're enjoying your kitchen with a new Kitchen Renovation. You'll love all the additional storage and features you've added that you'll wonder why you didn't start sooner. Get started today with Quick Ship Kitchens.