Renovating or building a new kitchen is exciting. It's a chance to take a common space in your home and really make it yours. You probably have a list of things you want to be done or included in your new kitchen. That's a great place to start. However, as you start pricing these items out, you might encounter some sticker shock. Save yourself the stress and work with Quick Ship Kitchens to make you're your new Kitchen Ideas becomes reality.
At Quick Ship Kitchens, our design help team is ready to work with you to create your dream kitchen. With our easy-to-follow guide and affordable cabinets, you can add all the features and storage options you want without breaking the bank. Shop Quick Ship Kitchens today to see our incredible selection.
Kitchen Ideas Come to Life With Our Design Help Guide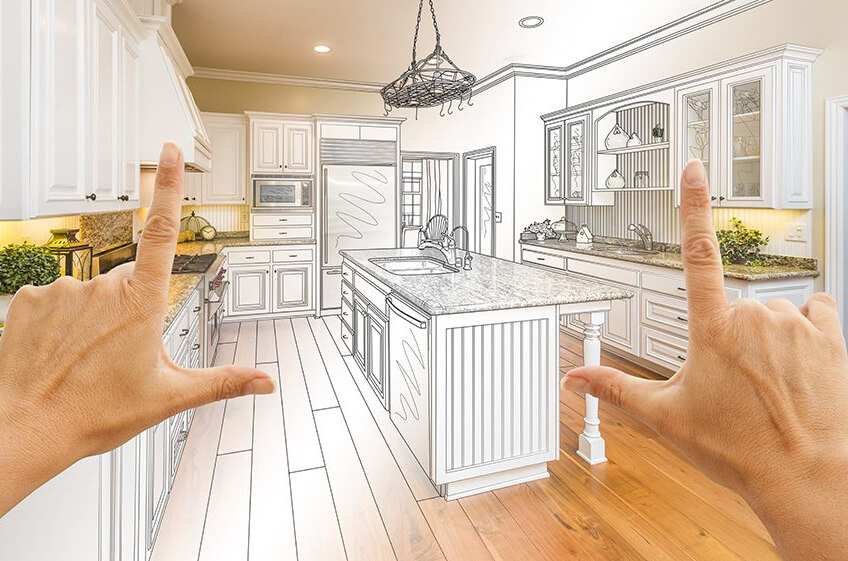 Quick Ship Kitchen cabinets are great for those who'd rather do it themselves. We also work with contractors and builders, but we find that many of our customers want to tackle their Kitchen Ideas themselves. That's why we created our Design Help Guide. We want you to be our next new kitchen success story!
Here's how it works: draw a diagram of your kitchen. Be sure to include appliances and obstacles like doorways and windows. This drawing will need to include accurate measurements. Then you'll take pictures of your current kitchen and fill out our questionnaire. Be sure to add all the extra features you want to include.
Once we've received all your information, we'll send you back a design that also is your itemized quote. You'll be so thrilled with the price and the design that you'll want to start building right away! Even if you don't believe us, you can take your quote to another store.
If you get another quote from the same quality manufacturer from a competitive retailer that is lower in price, we will match it. That's our low-price guarantee. We will review the pricing from both quotes and match it. We bet it will be hard to find another company that comes anywhere close to our quality, price, and delivery speed. The savings grow even more when you learn more about free shipping and bulk ordering.
High-Quality Kitchen Cabinets
When you're dreaming about your Kitchen Ideas, you are expecting high-quality cabinets. Can an online retailer really provide the cabinets you're dreaming of for such a great price?
At Quick Ship Kitchens, we sell Wolf Classic Cabinets. With over 175 years in the business of cabinetry, Wolf Classic's cabinets are factory-assembled construction and exceptional value, quality, and delivery speed. They are handcrafted, combining generations of woodworking expertise with today's latest technologies. Solid hardwood components and a state-of-the-art finishing system produces a consistently beautiful and long-lasting appearance.
Wolf Classic cabinets are made with the highest quality hardware without brackets, cams, or clips. The face frames are made with ¾" solid maple and drawers have a 75 lb rating. All of our All-Wood Cabinets come standard with solid wood dovetail drawers and all-plywood box construction. All cabinets and hardware come with a 5-year warranty and a variety of accessory and storage options. Most of our cabinets have certifications from the Environmental Stewardship Program (ESP) and Kitchen Cabinet Manufacturers Association (KCMA).

At Quick Ship Kitchens, we understand that you don't want to buy cabinets without seeing them first. That's why we offer our customers one free sample of one of our 19 different door options. You can even purchase more samples as a minimum cost.
Quick Delivery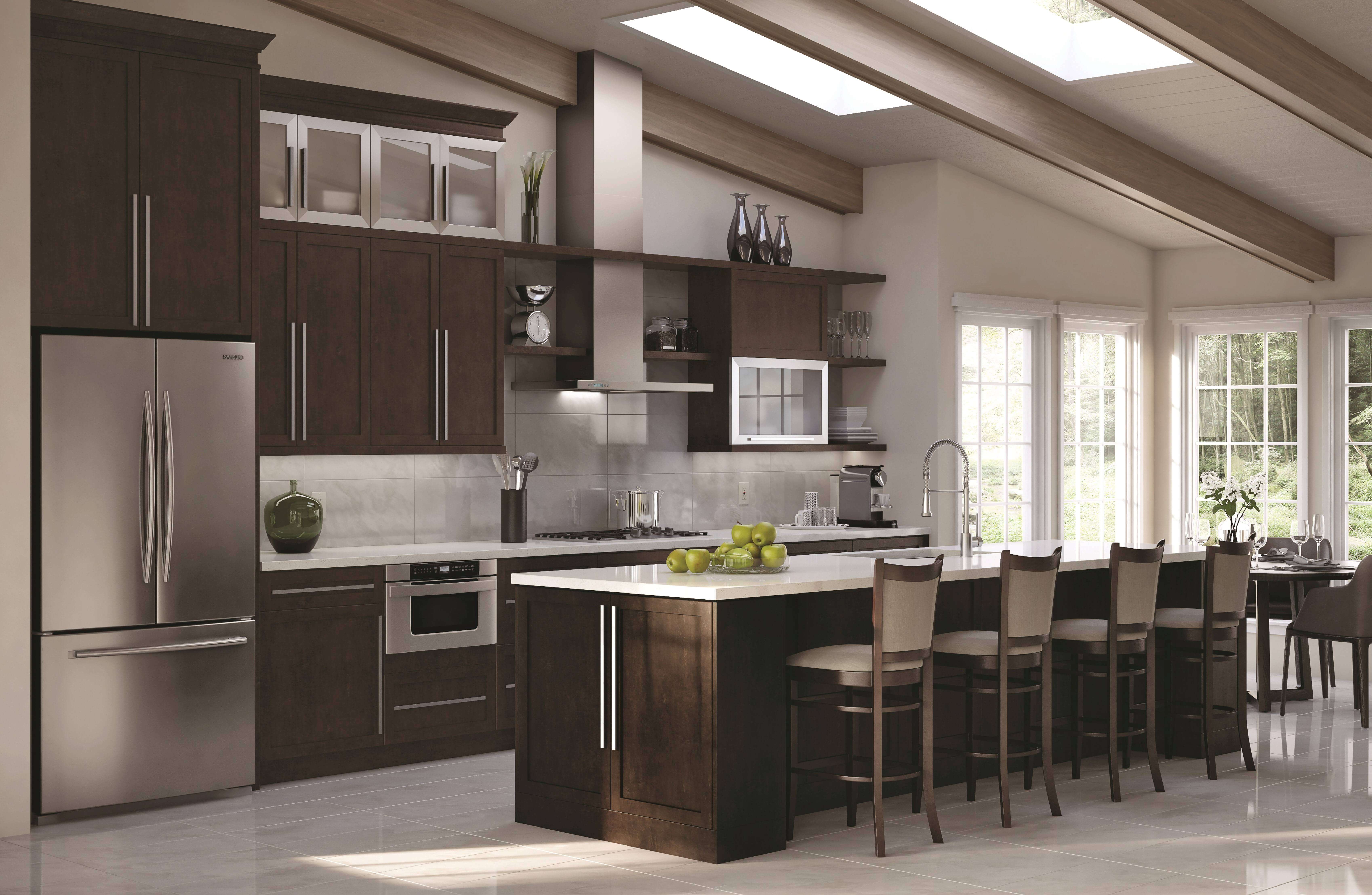 The hardest part about building a new kitchen is waiting for it to be completed. With Quick Ship Kitchens, your Kitchen Ideas can be implemented faster than you imagined. That's because Wolf Classic has perfected their technology so they can produce high-quality cabinets faster than most manufacturers. Then Quick Ship uses independent contractors to deliver our cabinets directly to your home or worksite. We deliver our cabinets in 1-2 weeks, beating most industry lead times of 5-8 weeks.
So, if you're ready to start implementing your Kitchen Ideas, with Quick Ship Kitchens, now is the perfect time to start.
Make Your Kitchen Ideas Come To Life With Quick Ship Kitchens
Contact Quick Ship Kitchens today with any questions you may have about our cabinets and the features we offer. Start with the Design Help Guide so we can see how we can fit all of your Kitchen Ideas into your space. We're excited to start working with you. Contact us today to learn more.