Designing a kitchen is no easy task. Whether you're designing a brand-new space or renovating an old one, there are a lot of choices to make. The best place to start when working on a new kitchen is deciding on which Kitchen Cabinet Styles fit your look the best without breaking the bank. Your cabinets will take up most of the walls in your kitchen, so you want to make sure they look good and that they're high-quality. When it comes to durable cabinets that won't bust your budget, check out Quick Ship Kitchens.
Since 2018, Quick Ship Kitchens has been helping contractors, DIY-ers, and landlords build new kitchens without sacrificing time or quality. With lots of Kitchen Cabinet Styles to choose from and quick delivery times, you'll enjoy your new kitchen sooner when you order from Quick Ship Kitchens.
Large Variety of Wolf Class Kitchen Cabinet Styles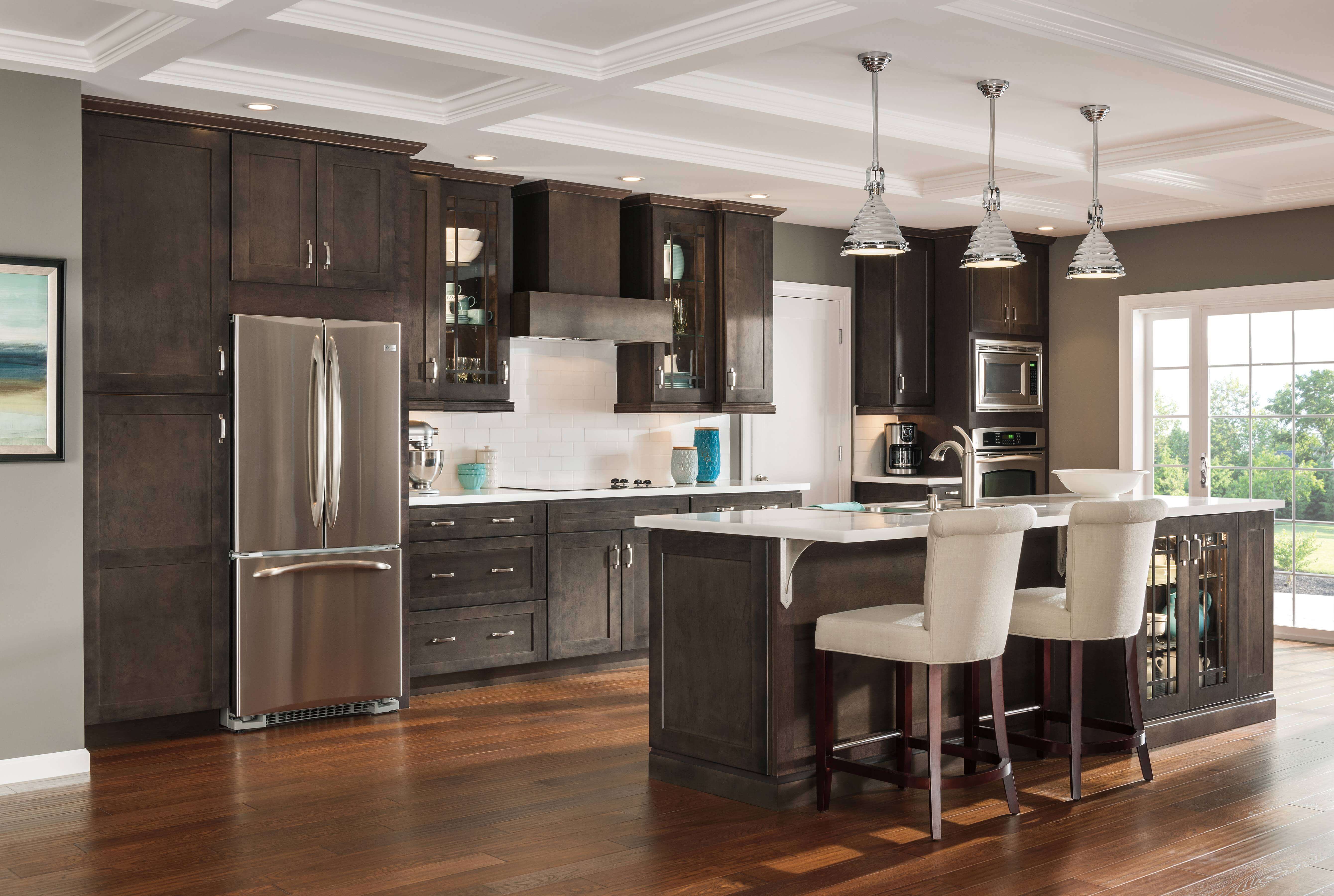 At Quick Ship Kitchens, we understand that picking new Kitchen Cabinet Styles for your home is a big investment. You need to be confident in the quality of the product you're purchasing. That's why we supply our customers with a wide variety of Wolf Classic Cabinets to choose from. With over 175 years in the business of cabinetry, Wolf Classic is known for its all-wood factory-assembled construction and exceptional value, quality, and delivery speed. By combining generations of woodworking expertise with today's latest technologies, your cabinets are made faster than most other cabinet makers without sacrificing quality. Their solid hardwood components and state-of-the-art finishing system produce a consistently beautiful and long-lasting appearance.
Wolf Classic cabinets are made in America using American Maple and the highest quality hardware without brackets, cams, or clips. The face frames are made with ¾" solid maple and drawers have a 75 lb rating. All Kitchen Cabinet Styles come standard with solid wood dovetail drawers and an all plywood box construction. You can experience the Wolf Classic quality before you buy it. We offer door samples at a minimal cost. Once you feel the quality of our cabinets, you'll see why Wolf Classic is the fastest growing and one of the most popular cabinet lines in America.
Use Our Design Help Guide
At Quick Ship Cabinets, when you're ready to start building the kitchen of your dreams, you need more than a quote. You need a design team to help you make decisions and determine which Kitchen Cabinet Styles fit best for your space. That's why we provide an extensive design help guide. This guide is more than an itemized quote. It's a plan that our design team works with you on to build something you're proud of.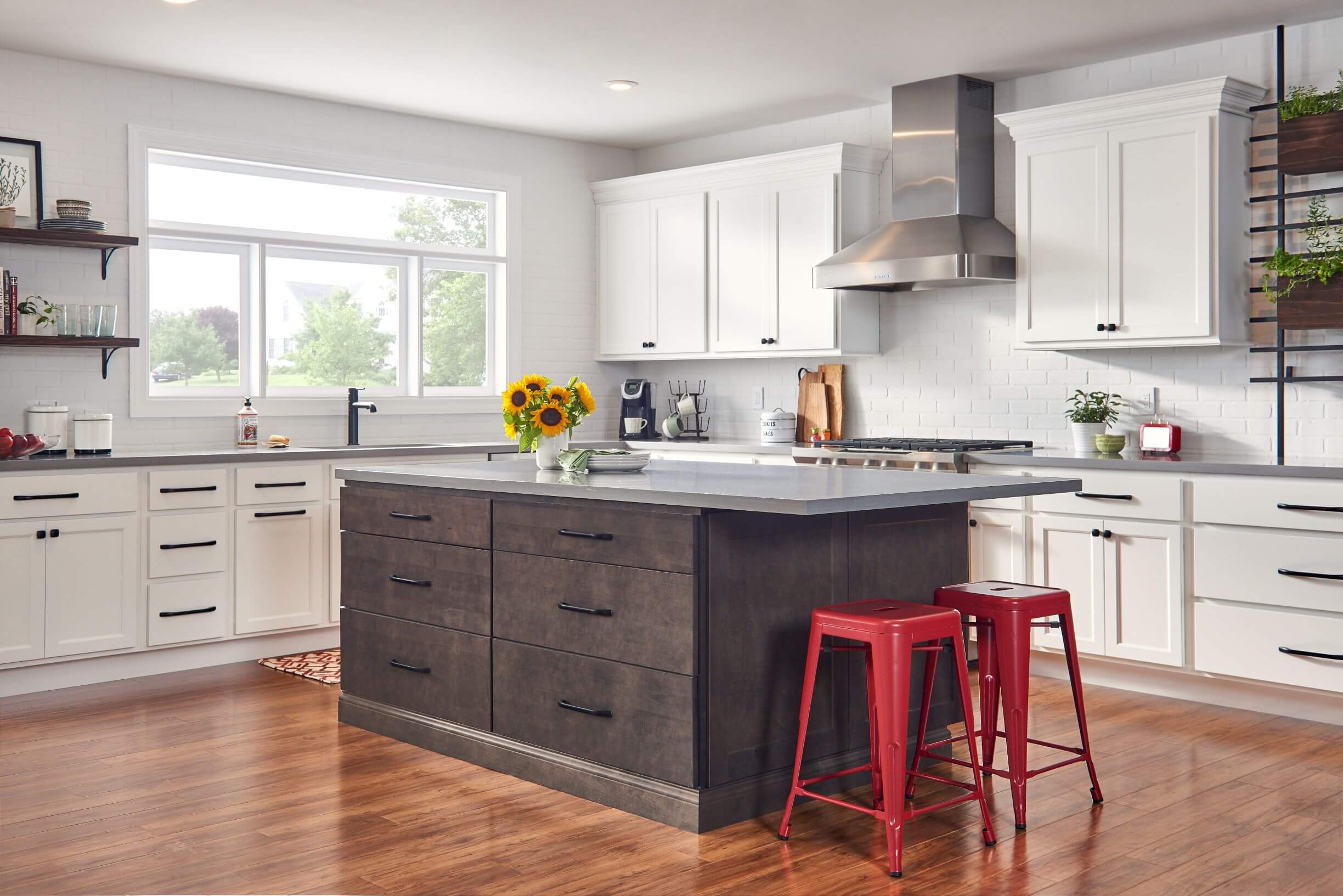 Before you start swinging a sledgehammer, you'll want to measure your current kitchen. Our guide even provides graph paper you can use to draw your kitchen to scale. Be sure to include any windows, doors, and other obstacles that might cause issues. Then you'll take pictures of the kitchen, so our design team has a better view of the space. From there, you'll fill out our questionnaire. This is where the fun begins. Check off which special storage and aesthetic features you want to be included in your cabinets. Wine racks, three drawer bases, and crown molding can all be added easily.
Need more help? Our design team is standing by. You can contact them by phone or email to communicate your kitchen features and requirements better.
Enjoy Your New Cabinets Sooner
Besides the quality, the next best thing about ordering from Quick Ship Kitchens is how fast you will receive your new cabinets. They don't call us "Quick Ship" for nothing. All of our Kitchen Cabinet Styles are directly shipped in 1-2 weeks to your home, project, or new building. Most other cabinet companies take 5-8 weeks to deliver your cabinets.
When your cabinets arrive, you'll want to inspect them for damages just in case. If you notice any damage, call our customer service line with 14 days of your delivery and we can help set things right. Our cabinets also come standard with touch up kits. Each kit includes a putty fill stick, touch up marker, and a bottle of top coat, so you can help keep your cabinets beautiful from any future accidental damages.
Order Your Kitchen Cabinets From Quick Ship Kitchens Today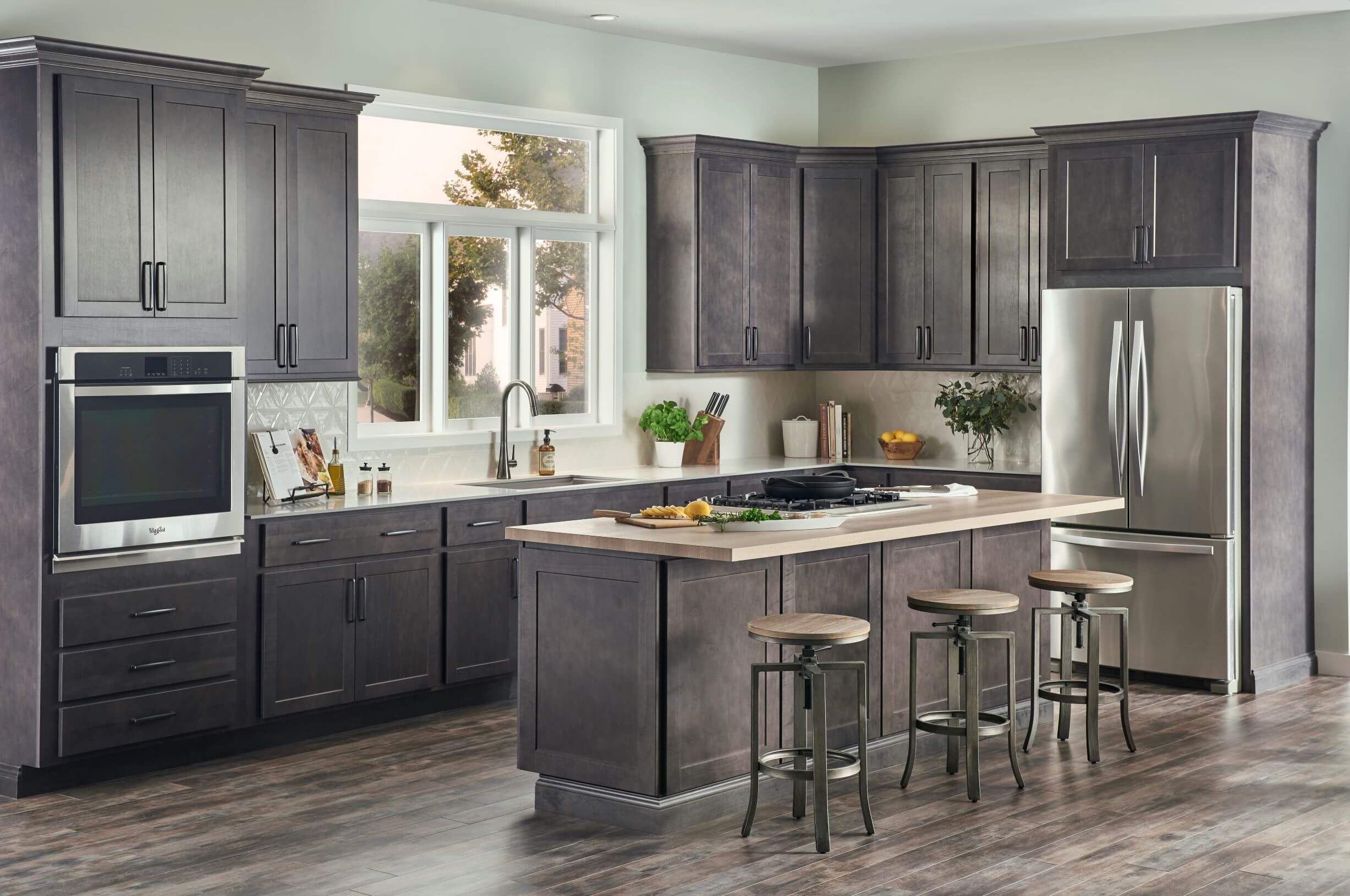 It's time for you to see for yourself what Quick Ship Kitchens is all about. Check out our large selection of Kitchen Cabinet Styles from Wolf Classic Cabinets, and then fill out our design help guide. Once you get our quote, you can compare it to other cabinet stores. If you get another of the same product and manufacturer from another competitive retailer that is lower in price, we will match it. That's our low-price guarantee.
We will review the pricing from both quotes and match it, but we bet it will be hard to find another company that comes anywhere close to our quality, price, and delivery speed. When you order from Quick Ship Kitchens, you'll save more than money on your kitchen. You'll also save lots of time on your renovation. Contact us today to get started on building that kitchen you've always wanted.