Investing in your home is always a good idea. Whether it means hiring a professional to do work for you or attempting some DIY projects, your home will be all the better for it. Even if you're not planning on selling your home anytime soon, making an occasional upgrade will help you enjoy your home more. When your kitchen needs an upgrade, browse East Coast Online Kitchen Cabinets from Quick Ship Kitchens.
Our affordable, high-quality cabinets ship directly to your home or job site quickly. You won't be wasting your time waiting on us. Contact us today to learn more about new kitchen cabinets from Quick Ship Kitchens.
Start With Our Design Help Guide
Whether you're renovating your kitchen yourself, or have a contractor doing the work for you, Quick Ship Kitchens wants to be involved in your project every step of the way. By working with us from the start, we'll have a better understanding of your kitchen needs and can help include extra features you might not have considered before.
Our Design Help Guide breaks down your kitchen renovation into easy-to-follow steps. Once we receive a drawing and pictures of your kitchen our design team will be able to help you figure out which cabinets will fit where. As you start thinking about what your new kitchen will look like, be sure to check what features you want included in your new kitchen. Things like crown molding, wine racks, and three drawer bases are just some of the things we can incorporate into your kitchen design. Once we get a plan in place, your new East Coast Online Kitchen Cabinets will be sent to you so you directly so you can start renovating right away.
High-Quality Online Kitchen Cabinets
We get that ordering kitchen cabinets from an online retailer might set off a few alarm bells in your head. But we don't want you to fear. We are based in Indiana. Anytime you call us, you'll talk to a member of our staff,  not someone in a call center. Another reason to order your East Coast Online Kitchen Cabinets is that we offer samples for you to purchase to test the quality for yourself. You'll be so impressed with the door sample we send you, that you'll realize that we're an upstanding company who makes our customer's best interests a priority.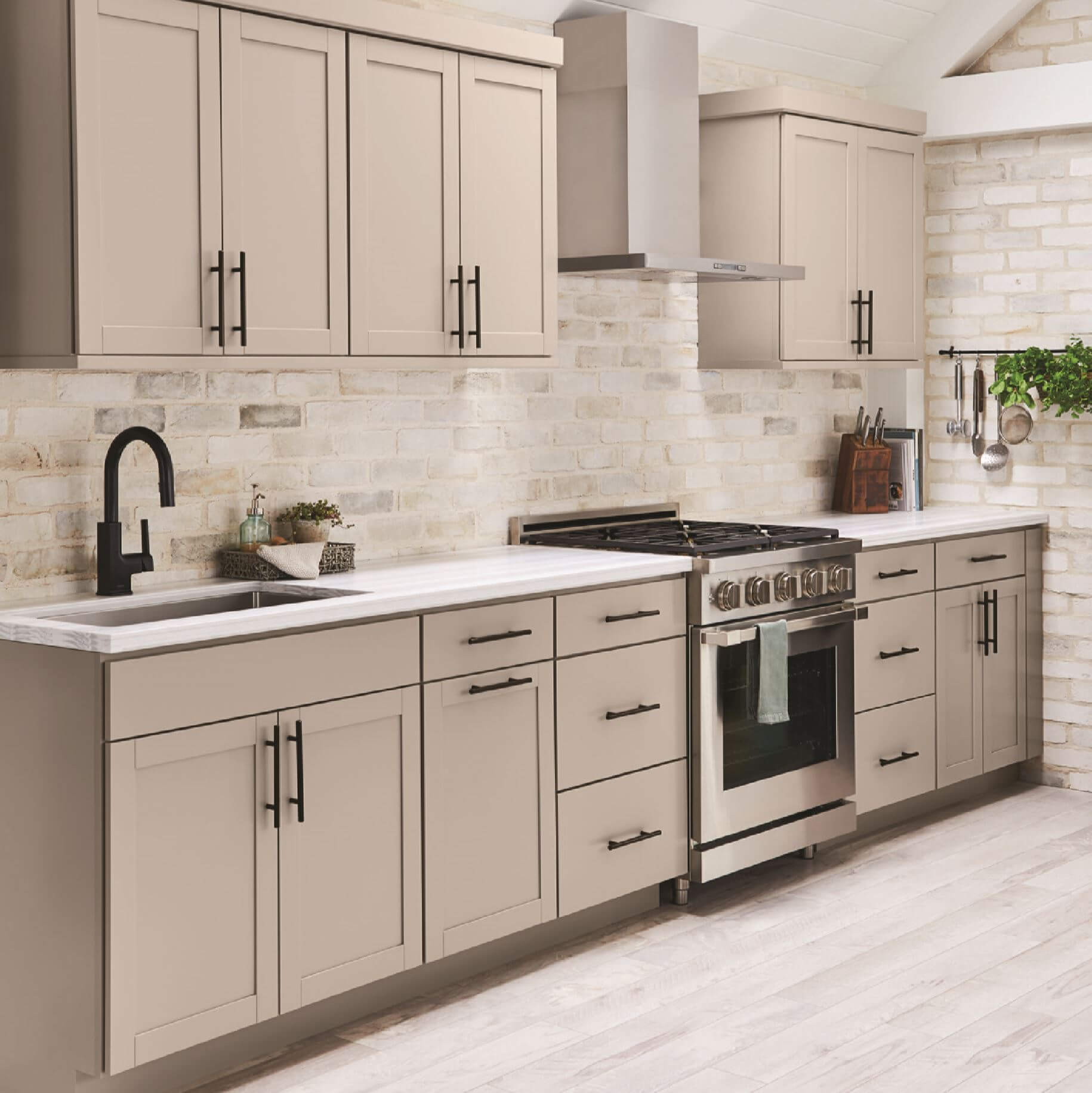 All of our cabinets are from Wolf Classic. With over 175 years in the business of cabinetry, Wolf Classic's all-wood cabinets are factory-assembled construction and exceptional value, quality, and delivery speed. They are handcrafted, combining generations of woodworking expertise with today's latest technologies. Solid hardwood components and a state-of-the-art finishing system produce a consistently beautiful and long-lasting appearance.
Wolf Classic makes their cabinets with the highest quality hardware without brackets, cams, or clips. The face frames are made with ¾" solid maple and drawers have a 75 lb rating. Every cabinet comes standard with solid wood dovetail drawers and all-plywood box construction. All cabinets and hardware come with a 5-year warranty and a variety of accessory and storage options. All of our cabinets have certifications from the Environmental Stewardship Program (ESP) and Kitchen Cabinet Manufacturers Association (KCMA).
Quick Kitchen Turnaround
Most people who tackle a kitchen renovation will tell you how long the process can take. Moving appliances and being without your usual workspace can be annoying, especially for long periods of time. At Quick Ship Kitchens, we pride ourselves on the speedy delivery of our East Coast Online Kitchen Cabinets.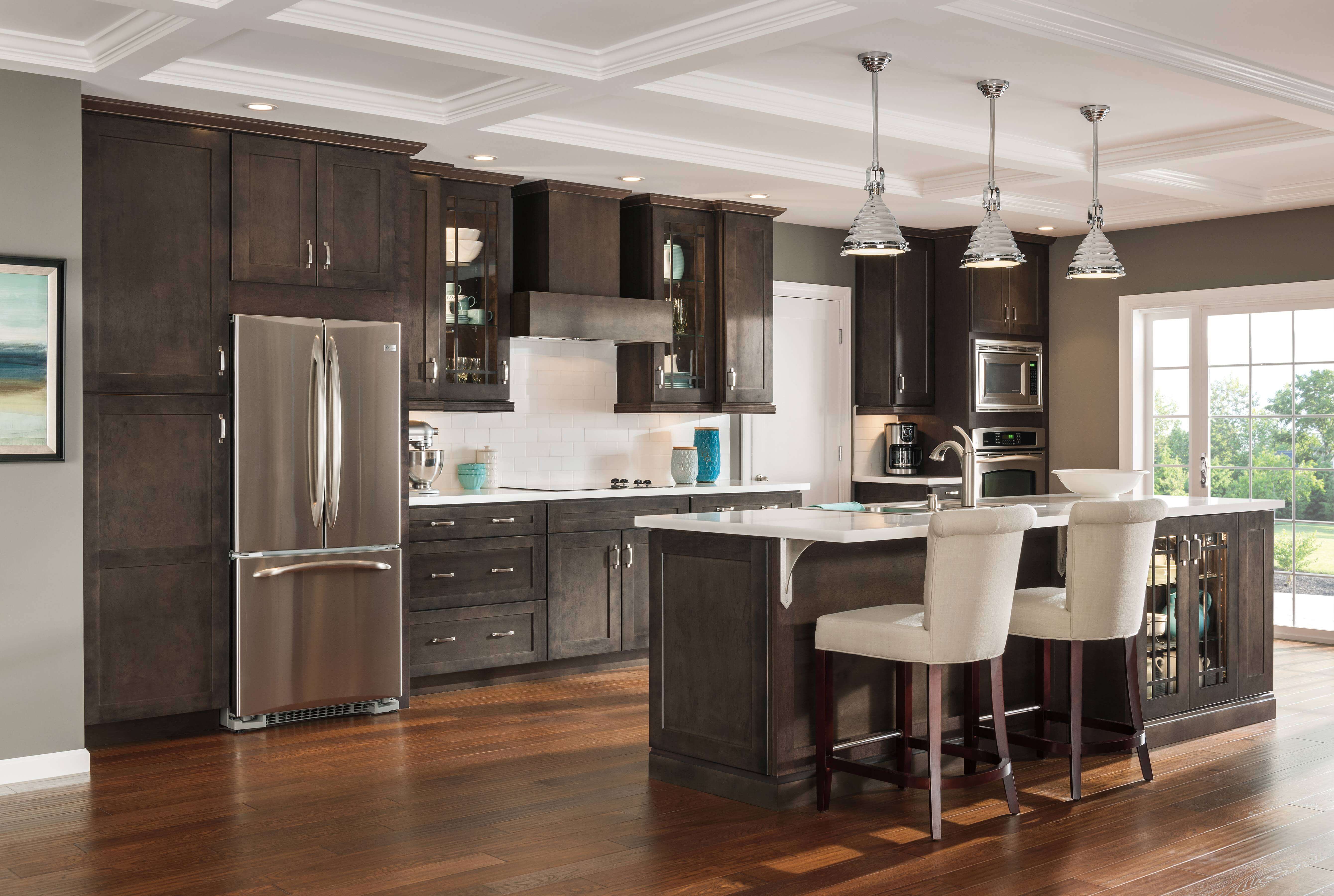 Wolf Classic's superior technology combines generations of woodworking expertise. Brand new cabinets created and directly shipped to your home in 1-2 weeks. Most standard industry wait times are around 5-8 weeks.
How do we get high-quality cabinets made and shipped to your so home fast? A combination of better technology and cutting out middlemen. As an online-only retailer, we don't need showrooms, salespeople, or delivery teams. In the end, the customer saves the most time and money on their new kitchen. That's why we have so many satisfied customers that love their new kitchens.
Order Your East Coast Online Kitchen Cabinets Today
When your cabinets arrive, you'll want to inspect them for damages just in case. If you notice any damage, call our customer service line within 14 days of your delivery. We can then help set things right. Our East Coast Online Kitchen Cabinets come pre-assembled and ready for install. So if you're ready to pull the trigger on a new kitchen, start with our design help guide, or contact Quick Ship Kitchens today.