When remodeling your east coast kitchen, cabinet styles are one of the biggest decisions you'll need to make. The color and style of your kitchen cabinets will play a huge role in the overall look of your kitchen; it's important to mindfully consider your options before placing an order. Here's a step-by-step guide to help you choose kitchen cabinets that meet your family's needs, match your personal style preferences, and complement the overall look of your home.
Tips for Choosing East Coast Kitchen Cabinet Styles
There are a variety of ways you could go about choosing your east coast kitchen cabinet styles, but after helping hundreds of clients find cabinets they love, here's the process we recommend:
1. Budget – The first thing you need to consider before choosing a kitchen cabinet style is your budget. There's no point starting off your search without a monetary limit, picking out cabinets you absolutely adore, then finding out you can't afford them – that's why the budget must come first.
Take an honest look at your budget. How much are you willing to invest in kitchen cabinets? If you're planning to remodel your entire kitchen, how much will other parts of the project run you? Will you also be spending money on new flooring, countertops, paint, and light fixtures? If so, how much? You should have a clear idea how much the overall remodel will cost plus how much of that money will be dedicated to kitchen cabinetry.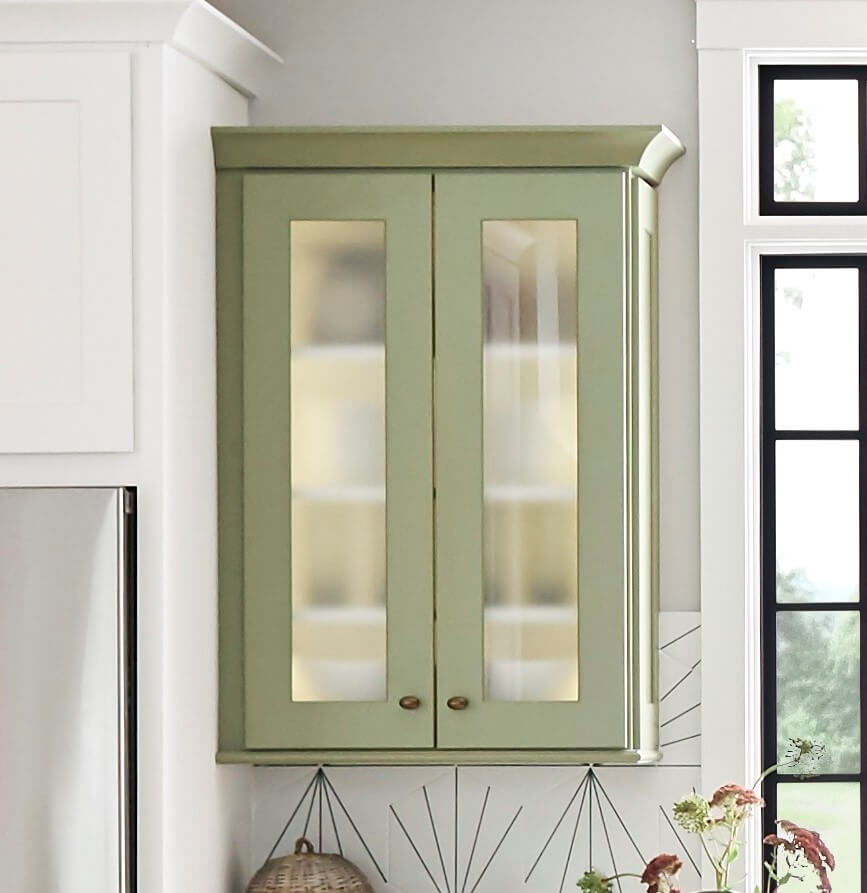 2. Cabinet Type – Once you know your budget, it'll be a lot easier to choose which type of cabinets would best meet your needs and your budget. There are essentially four types of cabinets: ready to assemble, stock, semi-custom, and custom. Each type carries its own set of pros and cons.
The least expensive option is ready to assemble (RTA) cabinets which, as the name implies, must be assembled on site. While you save money initially on the cabinets themselves, you'll end up spending more time and money on labor to assemble the cabinets before installation.
Stock cabinets are another inexpensive option. These are pre-assembled cabinets that only come in set sizes, so they may or may not fit within your kitchen. The most expensive option are custom cabinets, which are made to order so they're guaranteed to fit the layout of your kitchen exactly. A nice compromise between the two is semi-custom cabinets; they're relatively inexpensive and assembled in the factory to meet your exact specifications so they're easy to install and guaranteed to fit your kitchen.
3. Kitchen and Home Style – Once you've chosen the type of cabinets that best fit within your budgetary and time constraints, it's time to start making decisions about style. What type of style are you wanting your kitchen to be: classic, contemporary, farmhouse, industrial, traditional, eclectic, rustic, or something else entirely?
You should also be sure to consider how the kitchen will fit into the overall aesthetic of your home. You don't want most of your home decorated in a French country style with an industrial kitchen; while the kitchen may look stunning in isolation, the difference between the styles would be jarring. If you're not sure exactly what each style looks like, you can easily find images by conducting a search online, looking through home improvement websites, searching on Pinterest, or browsing through decorating magazines.
4. Door Profile – After you've had a chance to settle on an overall style aesthetic, it's time to pick the door profile for your cabinets. There are a pretty wide range of styles to choose from with the most common being shaker, raised panel (square or arched), slab, or mullion with glass panels. The most versatile style by far are the shaker style cabinets; they can be used in kitchens decorated in the classic, contemporary, farmhouse, or traditional style plus many others. For something more modern or industrial, you might try a slab door profile instead.
5. Color – The next step in the style selection process is to decide what wood type or color you want your cabinets to be. If you prefer a more traditional aesthetic, you'll probably be more interested in cabinets with a wooden finish like oak, walnut, chestnut, or cherry. Those who're going for a farmhouse vibe might consider gray or blue cabinets. Modern cabinets tend to be white while mixing white cabinets on the top with another color on the bottom leads to a more eclectic feel.
6. Hardware – The last style decision you'll need to make is what type of knobs and handles you want on your new cabinets. Do you prefer knobs that are round, square, or oval? What type of finish do you want on them? Nickel, pewter, bronze, gold, and black matte are some of the most common finishes, but there are lots of other options to choose from.
Contact Us for Help with East Coast Kitchen Cabinet Styles
If you need help making decisions about east coast kitchen cabinet styles, feel free to contact the team at Quick Ship Kitchens. We offer free design assistance to help ensure you get the kitchen you've been dreaming of. To get started, just give us a call at 1-888-784-0322 or send a message to [email protected].