If you're in the market for Pennsylvania discount kitchen cabinets, it can be helpful to know what options are available to you. You might have heard the term stock kitchen cabinets before, but what does that mean? What are pre-assembled and ready-to-assemble kitchen cabinets?
The good news is that there are plenty of choices available to you, so you can be sure to find something that works with your budget and your tastes perfectly. If you'd like to talk to a member of our staff about your options, you can call Quick Ship Kitchens at 1-888-784-0322. To learn more, keep reading; in this article, we'll go over the different types of discount kitchen cabinets on the market today, including those available in Pennsylvania and beyond!
Types of Pennsylvania Discount Kitchen Cabinets
If you're looking for discounted kitchen cabinets, there are three main types to consider: stock, ready-to-assemble (RTA), and pre-assembled. All of these options come with their own set of pros and cons. Let's take a closer look at each one.
Stock Cabinets
Stock cabinets are pre-made kitchen cabinets that don't require any assembly. Because these types of cabinets are assembled in advance, they offer a higher level of precision than ready-to-assemble cabinets. If you have very particular tastes when it comes to your kitchen, stock cabinets may not be your best bet; colors and designs are limited so there's a chance you won't find a style you like. Nevertheless, if you want sturdy cabinets at an affordable price, stock is definitely worth considering for your project!
Ready-To-Assemble Cabinets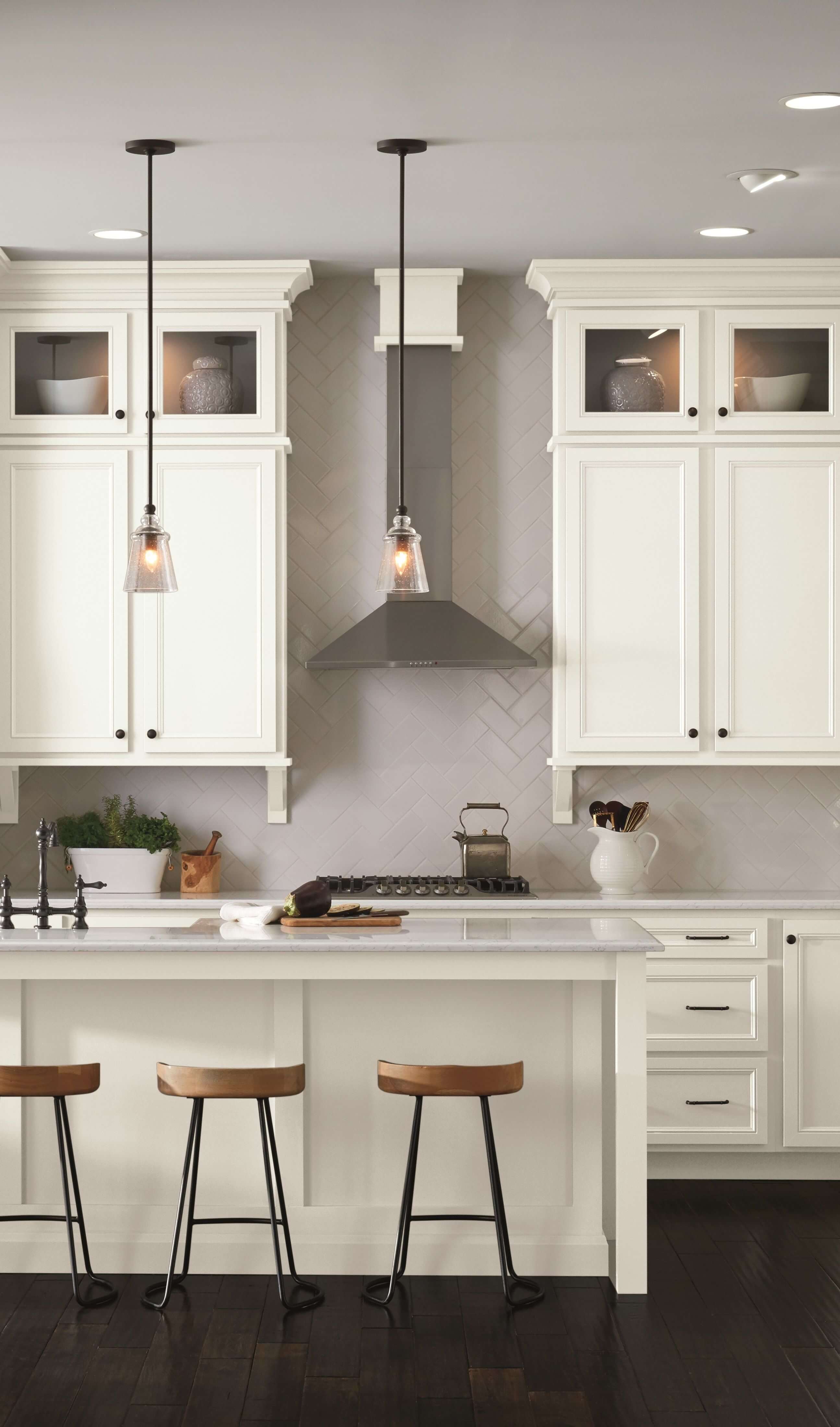 Ready-to-assemble cabinets are an excellent option for homeowners who are willing to trade their time and labor to save a bit of cash. These cabinets arrive unassembled in a flat pack and include all the hardware needed for assembly. There is a downside, however; ready-to-assemble cabinets are typically made from cheap materials and they're not very sturdy so they may not look as good or last as long as other options.
Pre-Assembled Cabinets
Just as the name implies, these cabinets are put together in the factory, shipped to your door, and ready to hang upon arrival. Pre-assembled cabinets are a bit more expensive than RTA and stock cabinets, but they require less assembly work, are easier to install, and look a lot better because they're custom-made. There are some limitations on the amount of customization available, but they offer far more options than both RTA and stock cabinets. If you need inexpensive, semi-customized kitchen cabinets as soon as possible, it's best to go with pre-assembled cabinets.
How to Choose Pennsylvania Discount Kitchen Cabinets
With several discount kitchen cabinet options available, it can be hard to know which type is right for you. All three options are a good choice for anyone wanting to renovate their kitchen while staying within a reasonable budget; the decision will ultimately depend on your needs and personal preferences.
If you consider yourself to be pretty handy, enjoy putting things together, and want to save as much money as possible, your best pick might be ready-to-assemble cabinets. If your highest priority is finding sturdy, well-built kitchen cabinets that will last for years, you should go with pre-assembled kitchen cabinets; these are also the best choice for people who want to customize their cabinets while saving money. If you don't care about customization, stock cabinets might be a viable option for you.
Why Pre-Assembled Cabinets Are the Best Choice
Pre-assembled cabinets are a great option for price, speed, customization, and quality. These sturdy kitchen cabinet sets come pre-assembled for easy installation so you can complete your kitchen renovation quickly. If you are on a tight budget, opting for pre-assembled cabinets is your best bet because they offer various style options while saving you money compared to custom units. They're also made of solid wood—not particle board—so they'll keep looking gorgeous for years to come.
Contact Us for Pennsylvania Discount Kitchen Cabinets
If you're looking for Pennsylvania discount kitchen cabinets, contact Quick Ship Kitchens; our team can help you find cabinets that best fit your space, style, and budget. To get started, give us a call today at 1-888-784-0322 between the hours of 9:00 AM and 5:00 PM Monday through Friday. You can also reach us by emailing [email protected].