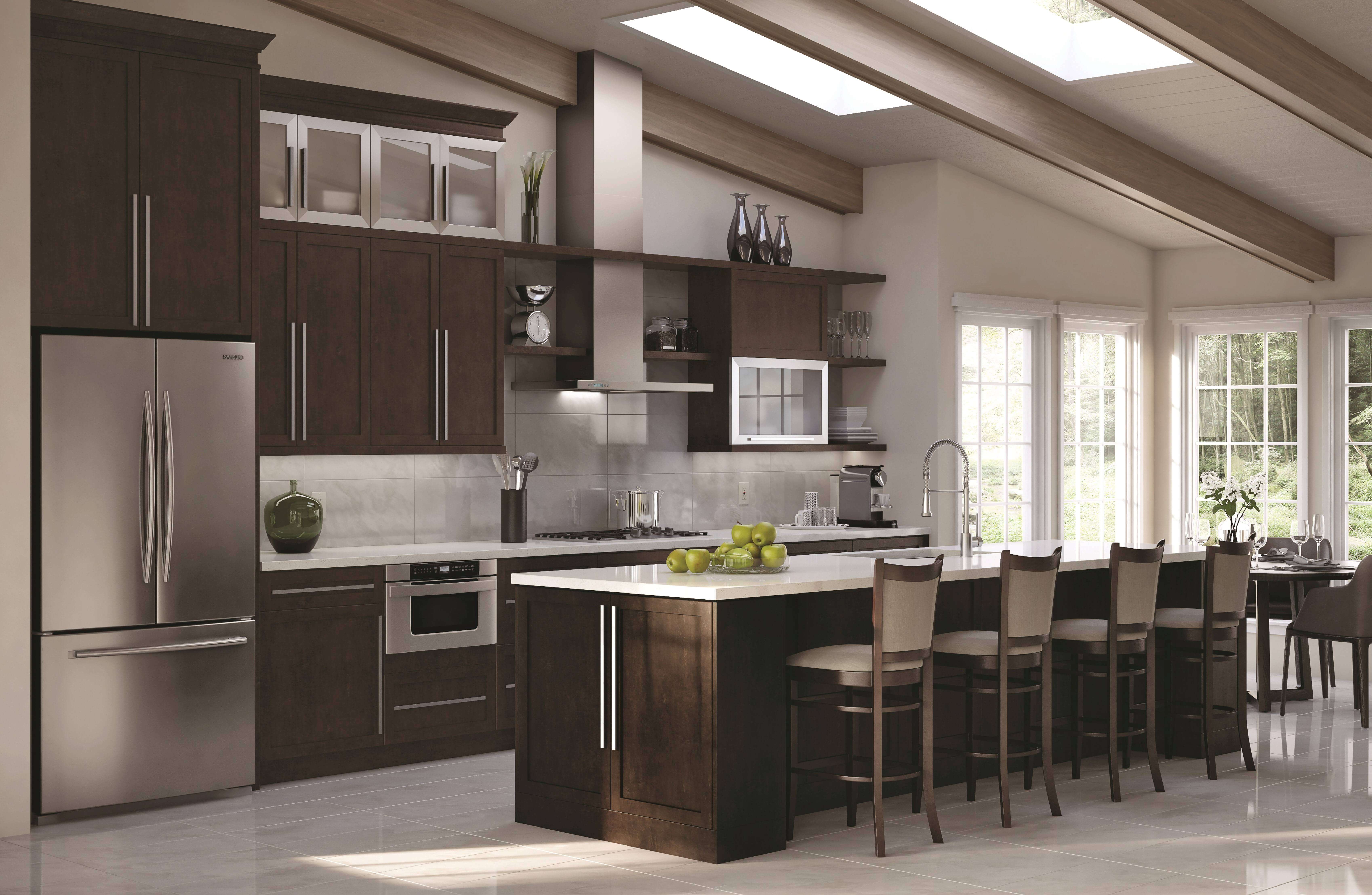 There are some things you might not want to buy online. All the time you hear of stories of people getting items they ordered online only for them to arrive with sub-par quality or incorrect sizing. When it comes time to shop for kitchen or bathroom cabinets, would you try an online retailer? Quick Ship Kitchens is here to change your thinking about the quality of online products. Since 2018 Quick Ship Kitchens has been supplying homes with high-quality All-Wood Cabinets. We are an online retailer; we don't have a storefront. But that doesn't mean that our cabinets are of poor quality or smaller than you'd expect.
If you want to improve your kitchen, but don't want to shop around at multiple stores, Quick Ship Kitchens could be your perfect answer. With speedy delivery as well, you'll be enjoying your new cabinets sooner with fewer problems or complaints.
All-Wood Cabinets From Wolf Classic
Wolf Classic Cabinets are the best quality for your money. With over 175 years in the business of cabinetry, Wolf Classic's All-Wood Cabinets are factory-assembled construction and exceptional value, quality, and delivery speed. They are handcrafted, combining generations of woodworking expertise with today's latest technologies. Solid hardwood components and a state-of-the-art finishing system produces a consistently beautiful and long-lasting appearance.
Wolf Classic cabinets are made with the highest quality hardware without brackets, cams, or clips. The face frames are made with ¾" solid maple and drawers have a 75 lb rating. All of our All-Wood Cabinets come standard with solid wood dovetail drawers and all-plywood box construction. All cabinets and hardware come with a 5-year warranty and a variety of accessory and storage options. All of our cabinets have certifications from the Environmental Stewardship Program (ESP) and Kitchen Cabinet Manufacturers Association (KCMA).

Free Samples & Price Match Guarantee
We understand if you're skeptical. All-Wood Cabinets at a great price from an online retailer seems almost too good to be true. That's why we let you try before you buy. We offer 19 different door options to match the style and color you're looking for. Pick one of our doors and we'll send you a sample so you can experience this superior cabinet quality for yourself. You even can purchase additional samples at a minimum cost.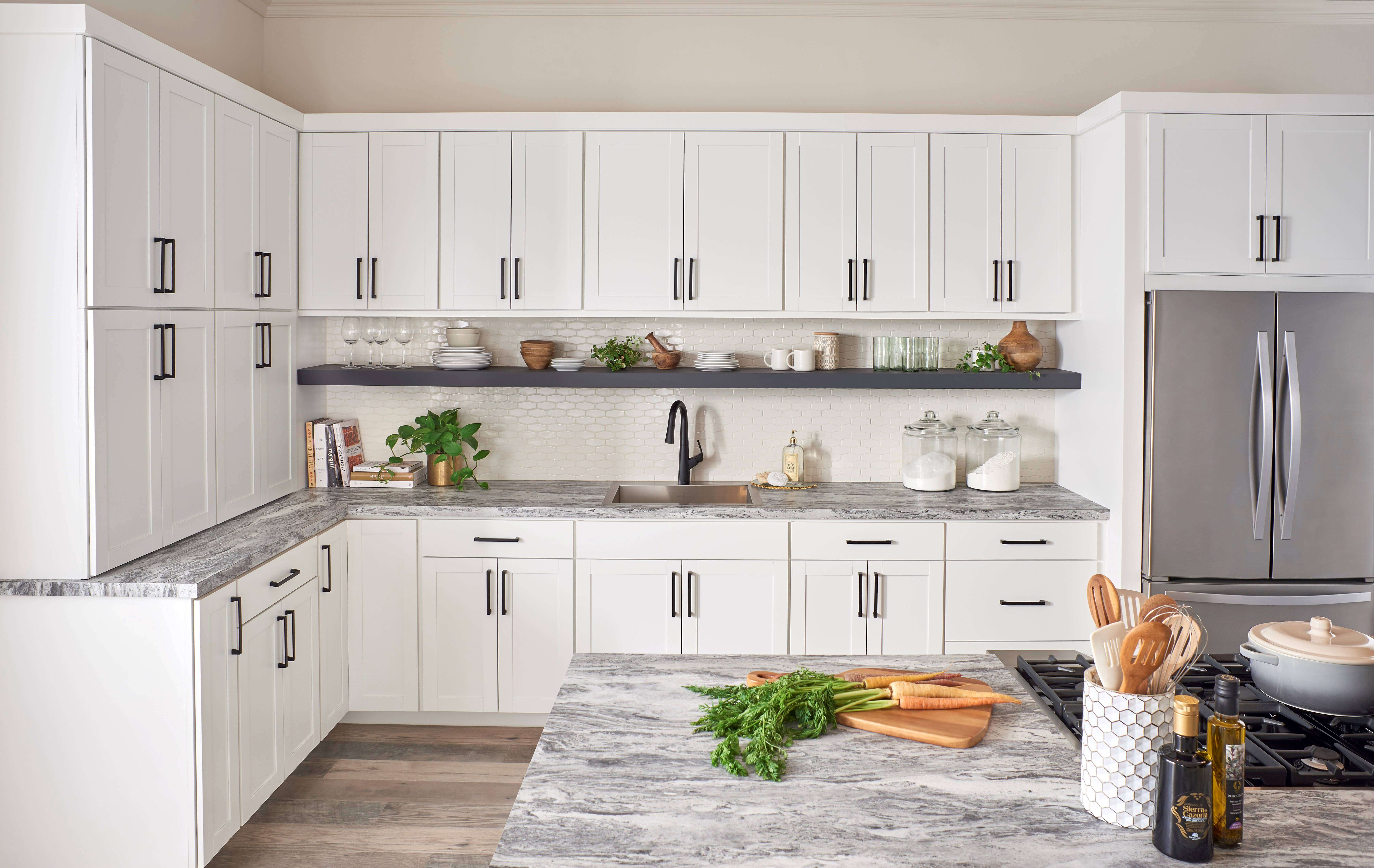 Not only that, but all of our All-Wood Cabinets also come with a price match guarantee. Once you get your itemized quote from Quick Ship Kitchens, take it to other retailers. If you get another quote on the same All-Wood Cabinets from a competitive retailer that is lower in price, we will match it. That's our low-price guarantee.
We will review the pricing from both quotes, but we bet it will be hard to find another company that comes anywhere close to our quality, price, and delivery speed. The savings grow even more when you learn more about free shipping and bulk ordering.
Buying cabinets for a kitchen or bathroom can be expensive. But when you do your research and test out our products, you'll see why Quick Ship Kitchens is a good investment for your home.
Get Your New All-Wood Cabinets Fast
Because of Wolf Classic's superior technology that combines generations of woodworking expertise with today's latest technologies, your All-Wood Cabinets will be completed and delivered to you quickly. We directly ship your cabinets in 1-2 weeks to your home instead of 5-8 weeks. This beats most standard industry wait times, so you can enjoy your kitchen sooner.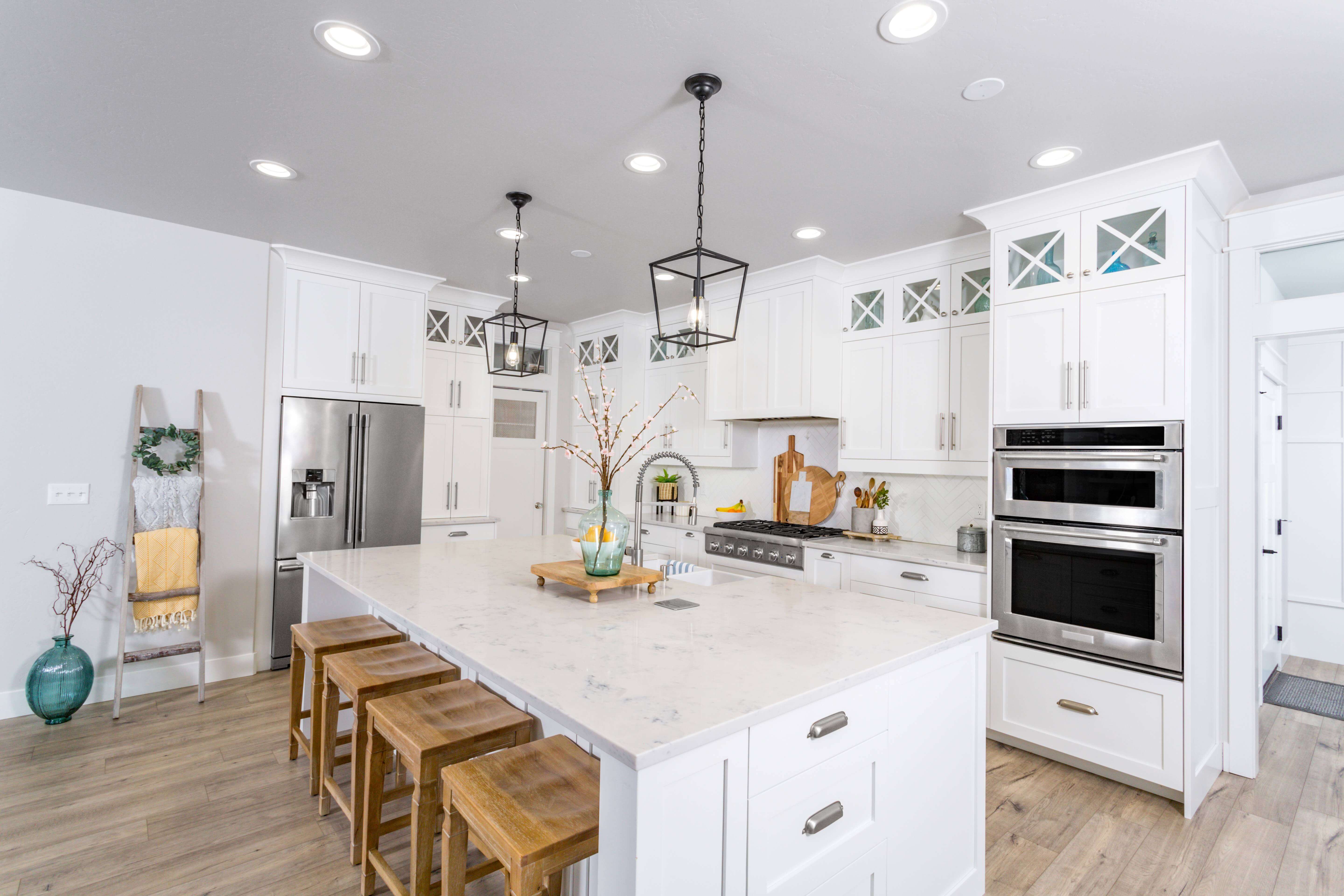 When your cabinets arrive, you'll want to inspect them for damages just in case. If you notice any damage, call our customer service line within 14 days of your delivery and we can help set things right. Our All-Wood Cabinets come pre-assembled and ready for install.
How do we get All-Wood Cabinets made and shipped to your so home fast? A combination of better technology and cutting out middlemen. As an online-only retailer, we don't need showrooms, salespeople, or delivery teams. In the end, the customer saves the most time and money on their new kitchen. That's why we have so many satisfied customers that love their new kitchens.
Enjoy Your New Kitchen Sooner with Quick Ship Kitchens
Use our Design Help Guide to get started on building your new kitchen. From there you will get a detailed quote that you can compare for yourself. You'll love Quick Ship Kitchen's All-Wood Cabinets in your kitchen, and so will all your guests. Contact us today for any questions or to learn more about how to get state-of-the-art cabinets delivered to your home fast. Quick Ship Kitchens is here to help every step of the way.